NFF Boss Denies Receiving FIFA, CAF Covid-19 Palliatives

President of the Nigeria Football Federation, Amaju Pinnick , has stated that the federation is yet to receive COVID -19 palliatives from world body FIFA and CAF .
Pinnick, who spoke during an interview with BBC, said once the federation took delivery of the funds, external auditors , PricewaterhouseCoopers , would ensure they were properly distributed.
FIFA has approved $1 m as universal solidarity grant to all member associations , while an additional $ 500, 000 was specifically assigned for women' s football .
CAF also released $ 300 , 000 as grant to mitigate challenges as a result of the coronavirus pandemic, while the NFF got $ 200 , 000 from sponsors Nike and Coca Cola .
" We ' ve not received all the money , we' ve not received the one from CAF , we' ve not received from FIFA , once we receive , we are talking to PWC so that it 's not just distribution , they have to monitor how it is done, they have to monitor what we are doing to ensure it gets to the end users, " Pinnick told
BBC.
" Once we get the money, we will notify the ministry , the only one we have right now is what we have been able to warehouse from Cocacola and Nike . You can see that it is $ 2 m – $ 1 .5 m from FIFA , $ 300 , 000 from CAF and $ 200 ,000 from the federation . We are going to religiously adhere to that principle. "
Ozil In Final Stages Of Move To Fenerbahce
Mesut Ozil is expected to sign a three-and-a-half year deal with Fenerbahce that will see the Arsenal's out-of-favour German midfielder switch England for Turkey.
The reports came after the 32-year-old, a World Cup winner with Germany in 2014, fanned speculation by tweeting a photograph of himself in Istanbul with the words: "This city … #throwback #Istanbul."
Sports daily Fanatik reported that Fenerbahce chairman Ali Koc and team director Emre Belozoglu flew to London to persuade the player, who is of Turkish origin, to make the move.
A Fenerbahce spokesman did not immediately respond to AFP's query.
Other reports on Tuesday said Ozil was in talks with MLS side DC United.
The player's agent said his future should become clearer within the next 10 days but his priority was to stay at Arsenal.
"Mesut's priority is to stay, but you never know in football, things can change very fast," Erkut Sogut told ESPN.
"For the moment, we are just checking all the options for January and the summer."
"In the next seven to 10 days, it will be a little clearer as now the transfer window is open, things can move faster," he added.
Ozil moved to Arsenal from Real Madrid in 2013 and is the highest paid player in the Premier League club's history, on a reported £350,000 ($480,000) a week, but he has not played all season and does not appear to be in coach Mikel Arteta's plans.
He has expressed frustration over his treatment at Arsenal, who are looking to trim numbers.
Ozil stirred controversy in 2019 when he criticised China's treatment of the Uighur Muslim population in Xinjiang in a social media post, with Arsenal distancing themselves from his comments.
But he will apparently be earning far less at Fenerbahce as DHA and Fanatik said the proposed deal was worth five million euros ($6 million) a year.
Turkish President Recep Tayyip Erdogan was Ozil's best man at his 2019 wedding in Turkey.
Fenerbahce, one of Istanbul's three big clubs, are currently fifth in the Super Lig.
West Brom Boss, Allardyce Labels Arsenal 'Genuine Relegation Contenders'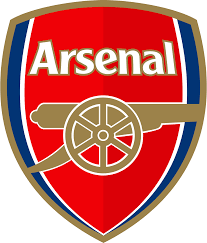 Former England coach and West Bromwich Albion manager Sam Allardyce has cautioned Arsenal that their status as a Premier League club is at stake if the Gunners do not turnaround their miserable PL campaign.
Arsenal shockingly find themselves in 15th place on the premier league log, securing 14 points from 14 games played. With their last win in the league being a 1-0 win over Manchester United on November 1
Following a 4-1 Carabao Cup semi-final loss to Manchester City on Tuesday, falling to eight defeats 14 league games, Allardyce has admitted that Arsenal have to be considered as genuine relegation rivals, alongside West Brom due to their string of poor results.
Allardyce said: "If they are in the bottom eight at the moment, yes. Absolutely," Allardyce said when asked whether he believed Arsenal should be seen as potential relegation candidates.
"Getting beaten again [Tuesday] night – even though it is not in the league – as it does with our players, drains the confidence of Arsenal's players. Of course, it will.
"They will be wondering what's hit them, they will be wondering why they are down there. They will be wondering what it's going to take to get out of that position. I know what it takes, I hope I can convince the players to respond to what I say on what it takes to get out of it.
"I hope that we can push at Arsenal when they play us because they have a lack of confidence, and try and beat them or anybody in the bottom eight."
Arsenal will square off against West Brom on January 2, 2021, a fixture the baggies boss has labelled a relegation six-pointer.
But before then, Arsenal welcome Chelsea to the Emirates for the boxing day clash, while West Brom faces a daunting trip to face league champions, Liverpool at Anfield, who are on a sixty-six game unbeaten streak at Anfield.
PSG Closing-In On Final Agreement With Pochettino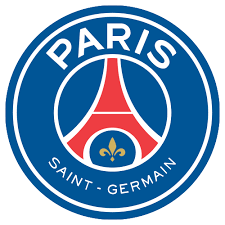 By Agency Report
After parting ways with Thomas Tuchel, Paris Saint-Germain have chosen Mauricio Pochettino to become the new first-team coach.
The French club have made contact with the former Spurs manager and the parties are in talks to reach an agreement on the basis of a 18-months deal, with an option to extend the contract for an additional season. The final agreement could be reached in the coming hours.