AIICO Pledges To Continue Deepening Insurance Penetration  

AIICO Insurance Plc has promised to continue to pursue its commitment to deepen insurance penetration, education and awareness in the country.
Making the pledge during a breakfast meeting with the new executives of the National Association of Insurance and Pension Correspondents (NAIPCO) in Lagos, at the weekend, the Divisional Head, Shared Services, Mr. Olusanjo Shodimu, said the insurance company has always been at the fore-front of insurance awareness to ensure rapid growth in the sale of insurance policies, promising to continue to work with NAIPCO to propagate the message of insurance.
Shodimu, who represented the company's managing director, Mr. Babatunde Fajemirokun, said operators in the insurance industry have stepped up their claims paying ability, adding that, hundreds of billions of naira were paid as claims on an annual basis in the last few years, with AIICO being one of the leading underwriters in the area of prompt claims payment.
Speaking on recapitalisation plan of AIICO, he said the company previously had International Finance Corporation (IFC) as its investors and now, Leapfrog Investment as its major investor, stating that the insurer is in the right financial situation to recapitalise before the staggered recapitalisation deadlines of December, 2020 and September, 2021 respectively.
LeapFrog Nigeria Insurance Holdings Limited, he said previously  acquired 28.24 per cent stake in the company, while AIICO Bahamas Nigeria Limited now holds 10.59 per cent stake in the insurer, a development that see its capital rose from N6.1 billion to N11.3 billion currently.
Similarly, he said the insurer has launched its N3.5 billion rights issue, which opened on Wednesday, September 2, 2020 and will run through to Wednesday, October 7, 2020, urging shareholders to subscribe to the offers.
He equally promised that AIICO will continue to improve through adoption of the right Information Technology to give customers the best insurance experience.
On his part, the Head, Strategic Marketing & Communications Department, AIICO, Mr. Segun Olalandu, promised that the company will sustain its drives in the area of information dissemination to its investing public, through publicising its claims, improves publicity on its products and services as well as its Corporate Social Responsibility, to continue to give back to the society.
AIICO, he said, cannot do this alone, without the support of insurance correspondents as a worthy partner, pledging to always support NAIPCO whenever its service is needed.
Earlier, the new president, NAIPCO, Mr. Chuks Udo Okonta, applauded the insurer for the support they extended to the association in the past, urging the company not to relent, but build on what they have done for NAIPCO by supporting the projects of the current administration.
Okonta, who is also the Publisher, Inspenonline Media, an online platform, said, the theme of his administration is developmental journalism, stating that, this was the reason the new executives had earlier organised a training where the new Excos were trained on the task ahead.He stressed that such training would be extended to the members too, disclosing that  
Thursday, 22nd of October, 2020
 has been chosen for the 2020 NAIPCO Training, hence, soliciting the support of AIICO to sponsor the training.
To him, "we want to train ourselves on data analysis and interpretation, such that, insurance journalists can pick up an annual report, analyse the figure therein to better inform the insuring public and shareholders.
"We will also be having trainings on developmental feature writing; research based reporting and human angle reporting.
"Though, insurance Correspondents are currently doing well, but there is always the need to train and retrain to better equip ourselves for the task ahead. So, I can tell you that you will get returns on investment if AIICO can sponsor the training."
Other projects of the current administration, he mentioned are; 2020 NAIPCO Annual Conference scheduled to hold on the 4th of November 2020, the 6th edition of NAIPCO Journal-The Trumpet, Product, Management and Claims Profiling, among others
Sovereign Trust Insurance Maintains A- Rating With GCR
For over a decade now, Sovereign Trust Insurance Plc has consistently maintained A- rating with the international rating agency, Global Credit Rating, GCR based in South Africa. Global Credit Rating's recent solvency and operational report for financial institutions in Nigeria and other allied businesses released in December 2020, indicated that Sovereign Trust Insurance Plc maintained A- rating with the international rating agency, GCR based in South Africa.
Sovereign Trust  has consistently maintained the A- rating for more than a decade now.
The rating agency affirmed that the insurance company has great potentials for growth in the years ahead, considering some of the strategies that have been put in place to propel its operations.
GCR noted that the company has shown a great deal of consistency in her claims paying obligations to her numerous customers spread all over the country.
The Report further stated that the listing of the Rights Issue in 2019 helped in increasing the Shareholders' funds of the company by 33.8% to N7.8b by the end of the Financial year in 2019 as against the figure of N5.8b in 2018.
Consequently, by the Third quarter of 2020, the Shareholders' funds had increased to N8.2b which also translated to a 31% increase in the same corresponding period of 2019 with a figure of N6.3b.
In the rating agency's opinion, Sovereign Trust Insurance Plc is strong in liquidity with more than adequate claims coverage that compares well to industry averages.
The capital adequacy of the Underwriting Firm is considered strong according to the rating report and this is underpinned by the sizeable capital base catering for the quantum of insurance and market risks assumed.
In this regard, the ratio of Shareholders' funds to NEP, (Net Earned Premium) improved to 189.2% in the Q3 of 2020 as against 130.9% in the corresponding quarter of 2019.
In terms of peer-to-peer performance comparison, Sovereign Trust Insurance Plc did very well when compared with other selected insurers in terms of Capital, Total Assets, Gross Premium Income (GPI) and Net Premium Income (NPI).
The company has creatively been able to develop a good mix of its clientele base with personal lines contributing 42% of its Gross Premium Income during the rating period. The introduction of the Enhanced Third-Party Motor Insurance Cover with the acronym E3P in 2019 complemented the efforts of Management at driving retail business initiatives in the industry. Other new retail products are already in the pipeline and will soon be introduced to the market in a not-too-long distant time.
The report also stated that as a result of STI's increased underwriting capacity and geographical diversification, the organization has developed a sound business profile supported by a moderately strong competitive position and improved brand acceptance hinged on continuous marketing drive and a well-established Brokers' relationship of diverse business mix.
As observed by the Rating Agency, insurance penetration remains very low in the country at an estimated ratio of 0.5% for general insurance businesses.
Sovereign Trust Insurance Plc has over the years demonstrated commitment to optimally maintaining a leading position in the insurance industry in Nigeria.
Control Risks Lists Top 5 Risks For Business In 2021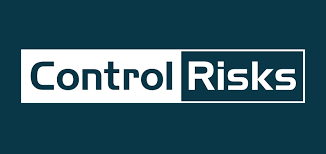 The COVID-19 pandemic, emerging digital threats, climate change and the US China relationship are among the Top 5 Risks for business in 2021, published today by Control Risks, the specialist global risk consultancy.
Underpinning these risks, the danger of missing the rebound in a year of multi-speed recovery is a top risk for business in the coming year.
"There's no doubt that businesses will continue to face considerable disruption from the COVID-19 pandemic, but we believe that the opportunities are real and exciting for many companies in 2021," comments Control Risks CEO, Nick Allan.
All top 5 global risks are present in Africa but play out in unique ways. In some areas the continent presents a positive break from the more negative global trends, such as in the regional cooperation shown by the continent in its response COVID-19 and the planned launch of the African Continental Free Trade Area (ACFTA).
Overall, however, 2021 will be a tough year for a continent that will struggle to recover from COVID-19 as fast as much of the rest of the world. Despite many significant opportunities for investors, the markets they are investing in will be ones characterised by significant operational and political uncertainty.
The investors that will achieve success in 2021 are those that understand that Africa's post-pandemic landscape will be tangibly changed from what came before, presenting different challenges and new opportunities.
The global Top 5 Risks for Business in 2021 
The Top 5 risks are released as part of Control Risks' annual RiskMap report, a global risk forecast for business leaders and policy makers across the world, published today.
1. A world with long COVID
2021 will be a year of uneven recovery as vaccine rollouts create a world ofhaves and have-nots, with pockets of forever COVID at the bottom of the pecking order. Much of Africa, unfortunately, will be in the have-notcategory and companies will face prolonged operational uncertainty as localised restrictions are sporadically imposed in response to virus spikes. Africa's economic recovery will also be more gradual, as governments with limited fiscal headroom cannot engage in sustained stimulus spending and must instead rely on under-developed private sectors to drive their recoveries.
2. US-China: stabilisation without normalisation
While 2021 should see superficial stabilisation in the US-China relationship, the straining of the international rules-based system seen over the past few years will not go into full reverse. Competition rather than cooperation will remain the norm in international relations. In this regard at least Africa represents a welcome break from global trends, as 1 January will see the launch of ACFTA, and although full implementation of a continental free trade area will be slow the fact that Africa is moving in that direction when much of the world is not should be attractive to potential investors.
3. Go green or go bust
An inflection point is coming for the relationship between businesses and climate change in 2021. No organisation can now afford not to take a stance. The environment is a critical aspect in a broader area of the ESG agenda. Although no African country bar South Africa has made a net zero pledge to date – without special funding, governments do not view it as a priority – the continent nonetheless has huge renewable energy potential. Renewable energy projects connected to microgrids make sense in a continent of small population centres spread over huge areas, and the recent liberalisation of energy markets in many countries has opened up multiple opportunities for private-sector investors. Without government backing, however, investor may ignore these opportunities for the subsidies and support on offer elsewhere.
4. Digital acceleration hits emerging threats
The remarkable increase in connectivity across Africa – in mobile phone penetration, internet penetration, social media use and data traffic flows – has opened up a vast array of new opportunities. This is evidenced by the rapid growth in the African tech sector over the past few years. But this connectivity also brings risks. Cyber crime has boomed across Africa, from simple scams to sophisticated attacks on critical infrastructure. Criminal and state actors have also engaged in influence operations, spreading misinformation and inflammatory content that poses reputational risks to companies as well as political players. Companies in Africa, just like the rest of the world, will have to balance the drive for technological innovation with security, integrity and resilience challenges.
5. Missing the Rebound
The coming year will see strong GDP growth in multiple markets, the roll-out of vaccines and a world hungry to start living again. While progress will be faltering, an uplift is coming – do not miss the rebound. If 2020 was about survival for many companies, 2021 is the time to focus on opportunity. Under the duress of COVID-19 many companies have flexed, not broken. Through innovation, rapid technology adoption and streamlining, they have emerged stronger, while weaker competitors have fallen. Those companies that turn the efficiency gains of 2020 into productivity gains, continue to accurately assess trends and show flexibility in adapting their operations will benefit from the coming surge in demand.
"Governance, policy consistency and rule of law are critical for investors in Africa and deep-rooted challenges remain across the continent in this realm, however we do see positive change across the region. Recovery will be an opportunity for governments to address structural constraints and promote new approaches & technologies – the region remains front and centre for many of our clients. For Control Risks, Africa sits at the heart of our past, present, and future – we continue to invest and see growth across the region" explains Tom Griffin, Partner – Africa and Middle East, Control Risks.
Allianz Begins Olympic, Paralympic Partnership 
Allianz officially began its eight-year worldwide partnership with the Olympic and Paralympic Movements on January 1, the company's management has said.
"Allianz is proud to be the "Worldwide Insurance Partner" of the Olympic & Paralympic Movements," said Oliver Bäte, Chief Executive Officer of Allianz SE. "As a supporter of the sports ecosystem and through shared core values of excellence, friendship, inclusion and respect, Allianz and our 148,000employees and 100,000 agents are excited to care and deliver for athletes, their families and their ambitions."
Since announcing the partnership in September 2018, the insurer has engaged fans, athletes, teams and employees through health across four pilot markets – Australia, China, France and Spain. Allianz presented the Australian Olympic Committee's Wellbeing Week to showcase ways to improve mental health. Allianz also worked with the Organising Committee Olympic Games Paris 2024 to encourage people to walk and run for "Club Paris 2024", an initiative to move and be part of the Games.
Allianz will expand local initiatives to connect with athletes and fans across the world. To name a few, the global insurer will offer consumers and employees the chance to take part in the Olympic Torch Relay at Beijing 2022 and will engage youth with the spirit & values of the Movements at its Allianz Sports Camps through trying sports, building friendships and learning from athletes. Furthermore, it will support the Movements with tailored insurance solutions and services.
"Having announced this new agreement in 2018, our teams have already been working together in key pilot markets to support athletes and the Olympic Movement," said IOC President Thomas Bach. "As we start this new Olympic year, we are excited to begin in earnest our global collaboration with Allianz." 
"Allianz brings global visibility to the athletes and values of the Paralympic Movement and we look forward to our next phase working together," added IPC President Andrew Parsons. 
The partnership runs from 2021-2028.