Ogun To Introduce Insurance, Pension Scheme For Artisans
Ogun State Governor, Dapo Abiodun has assured artisans in the state of a rewarding future, as it will come up with insurance and contributory pension scheme that would be of benefit to them at old age.
The Special Adviser to the Governor on Technical Education, Prof. Joseph Odemuyiwa disclosed this during an interview with journalists in Abeokuta.
He said the state government was keen on the welfare of artisans and their trades and would continue to support their interest in technical and vocational education, to further reduce unemployment and poverty in the State.
He revealed that artisans would benefit from insurance and pension scheme that would be introduced soon, which he assured will provide them succor. He emphasized that it was imperative for the artisans to have a saving to fall back on at old age.
Odemuyiwa noted that it was high time artisans enjoy the benefits of dedication to craftsmanship through a robust future plans, urging them to contribute towards their retirement from active work.
The Special Adviser also hinted that a dual training system, whereby technical students would be engaged in training by selected industries while schooling, would be implemented by government, in order to enhance the learning of technical and vocational studies.
Responding, a caller from Laderin Abeokuta, Mrs. Toyosi Quadri, commended the State Government for the pension initiatives for Ogun Artisans, saying it would be a blessing to all, for a secured life time.
Brokers Charge FG To Declare State Of Emergency On Insecurity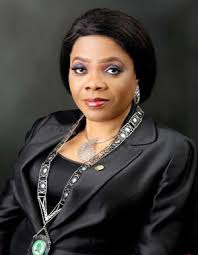 The Nigerian Council of Registered Insurance Brokers (NCRIB), has lamented the spate of killings, kidnapping and other forms of violent attacks in the country, saying the development is not only tarnishing the country's image but also scaring investors away from the country.
The President of the Council, Dr. Bola Onigbogi who said this at media parley in Lagos, appealled to the federal government to, as a matter of urgency, declare a state of emergency on terrorism and killings, especially in the Northern part of Nigeria.
Onigbogi noted that if nothing is done as soon as possible to address this menace, it will deter foreign investors from investing in the Nigerian economy.
She said: "to say that the rate of killings and kidnapping in Nigeria is endemic is to state the obvious. The recent rate of attacks on people in most part of the nation is so disheartening.
"It is worrisome seeing how Nigerians are being massacred in their own fatherland unabated. It is difficult to read the mindset of these dare devil hoodlums, who have decided to unleash terror on unsuspecting and innocent Nigerians.
"Our heartfelt sympathy goes to the government and the people of affected States, especially, the immediate families of the victims. However, I like to join several other Nigerians to appeal to the Federal Government, as a matter of urgency, declare a state of emergency on terrorism and killings, especially in the Northern part of Nigeria.
"We appeal to Mr. President to instruct all the service chiefs to take responsibilities for the killings and kidnappings that has continued to tarnish the image of the country. It is important to note that with the spate of killings and kidnapping in Nigeria, if nothing is done as soon as possible, it will deter investors from investing in Nigeria economy".
Onigbogi, who also spoke on building collapses in the country, called on the government to take decisive measures to address this issues.
"It is essential for government to facilitate meetings of all stakeholders in order to reach a compromise on methods to adopt in stemming the tide. Kindly permit me to state at this juncture that the enforcement of Section 64 and Section 65 of Insurance Act 2003 should be prioritized", she expressed.
Photo News: NAICOM Partners Fire Service To Enforce Compulsory Public Building Insurance
NICON Insurance Denies Receiving Senate's Summon Over Non-remittance Of Pension Fund
The management of NICON Insurance Limited has denied receiving any summon from the Senate Committee on Public Accounts due to failure to remit pension fund to the Pension Transitional Arrangement Directorate.
In a statement titled, 'NICON Insurance faults report on senate summon', the insurance firm recalled the report, which stated that the Nigerian Senate had summoned the firm over 'Failure to remit N17.4billion pension fund to PTAD'.
The insurance firm stated that it had not received any summon from the Senate Committee on Public Accounts and was, therefore, unaware of the existence of such summons as reported by the media.
The statement reads in part, "It is of great concern to management that NICON has been subjected to the court of public opinion on a matter in which we have discharged our duty as a responsible corporate citizen.
"To set the records straight, NICON transferred assets to PTAD under the leadership of Sharon Ikeazor in lieu of the legacy pension funds for over 50 agencies and parastatals of the Federal Government in June 2017.
"PTAD has all the title documents of the properties in its possession and has been collecting rent on them in the last four years. NICON is therefore not liable to PTAD for any pension funds.
"Management also notes that other issues reportedly raised by the Executive Secretary of PTAD, Dr Chioma Ejikeme, are before a court and are therefore sub-judice for discussion except before the court of law."
The insurance firm said it would not join issues with anyone and would make no further comment on these issues till they were resolved by the court.