COVID-19: NESG Urges FG To Diversify Economy From Over-reliance On Crude Oil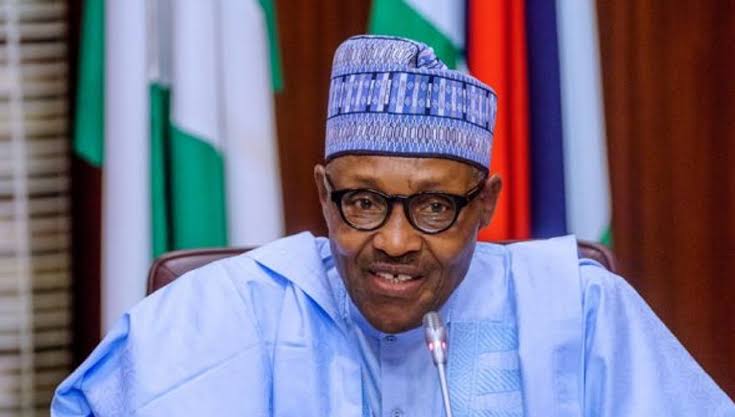 The Nigerian Economic Summit Group (NESG) on Tuesday called on Federal Government to diversify the economy in order to increase its non-oil revenue and make the country less import dependent.
The Chief Executive Officer of NESG, Mr Laoye Jaiyeola, made the call at an advocacy dialogue on Webinar organised by the Chartered Institute of Bankers of Nigeria (CIBN) in Lagos.
Recall that the Advocacy Dialogue, Series 1.0, had as it's theme: COVID-19: "Tough Choices for Banking and other Businesses."
"Nigeria has been hit by twin shocks – the COVID-19 pandemic and declining oil prices.
"In order for us to mitigate the negative impact of the twin shocks, we need to as a country maintain delicate balance between saving the lives of our people and growing the economy.
"These twin shocks are not necessarily mutually exclusive and both can be pursued simultaneously.
"We need to also diversify the economy from over reliance on crude oil as a source of revenue and focus more on the real sectors such as agriculture, manufacturing and SMEs.
"At the sub-national level, the state governments need to look more inward to significantly increase their Internally Generated Revenues.
"Of course, there is a need to consistently improve on the level of infrastructure in the country to make these things happen," he said.
The NESG boss also urged banks to maintain more diversified portfolio to avert concentration risk and spike in non performing loans.
Presidency may approve local herbs to battle COVID-19 ―
He urged the sector to strengthen control environment to check against anticipated increase in frauds and operational losses.
Jaiyeola urged other businesses to rethink their strategies and models, saying they would also have tough choices to make going forward.
He advised them to ensure proper cashflow management, as cash remained king while synergising and collaborating with other players within their industry.
For consumers, the NESG boss advised that they reconsider their consumption pattern and build savings culture as precautionary measure.
He, therefore, urged the Central Bank of Nigeria(CBN) and Bank of Industry (BoI), among other institutions, to jumpstart activities in the real sector, particularly among the SMEs.
According to him, these institutions have significant roles to play in reflating the economy.
He said: "The current position in the country is cyclical and will not be permanent.
"Despite the crisis, there are some opportunities. For example, we still have certain industries thriving in the country, such as information technology, communications, power, etc.
"Our core challenge as a country is to progressively diversify the economy, grow the real sector and create a conducive environment for business.
"By doing this, we will not be only able to stimulate significant investment from local players, but will also be able to attract more of foreign direct investments with a view to ultimately moving Nigeria from a "vicious cycle of poverty" to a "cycle of boom and prosperity".
FCCPC: Electricity Topped Consumers' Complaints In 2020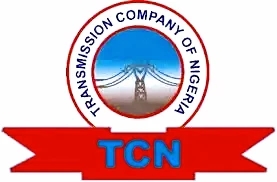 The Federal Competition and Consumer Protection Commission (FCCPC) says it received the highest consumer related complaints from the electricity sector in 2020.
Speaking in Abuja on Sunday, Babatunde Irukera (pictured), chief executive officer of FCCPC, said the banking and telecommunication sectors ranked second and third respectively on the complaints chart.
He added that the aviation sector was ranked fourth.
"Our complaints resolution team is still a very small team of people and they are dealing with thousands of complaints," Irukera said.
"We are looking at expanding capacity to have more hands handling the complaints but the real game changer in handling complaints better and faster is for companies to start doing it.
"The person who has the least open complaint in our resolution team has about 800 complaints across sectors and that is one person. If you multiply it by 12 to 15 persons, you will imagine the number of complaints.
"Being able to expand to a point where we are able to operate more efficiently, we will keep training, leveraging technology, the more we leverage technology, the more efficiently we can do our work."
The commission was established by the 2018 Federal Competition and Consumer Protection Act (FCCPA) to promote fair, efficient and competitive markets in the Nigerian economy, facilitate access by all citizens to safe products, and protect the rights of all consumers in Nigeria.
FEC Approves CBN's Request To Renovate National Theatre For N21b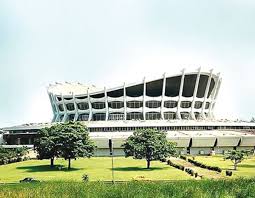 Lai Mohammed, minister of information and culture, said on Wednesday that the Federal Executive Council (FEC) has approved a memorandum of understanding (MoU) between the Central Bank of Nigeria (CBN), and the ministry of information and culture for the renovation of the National Theatre in Iganmu, Lagos.
He spoke at the end the weekly FEC meeting in Abuja.
The federal government, on July 12, 2020, handed over the national theatre to CBN and the bankers' committee to signify the kick-start of the renovation process.
"This is a landmark approval because, it has paved the way for investment in the creative industry as part of the resolve of this government to create at least one million jobs in the next three years in the creative industry," Mohammed said.
"The CBN and banker's committee are willing to invest N21.894 billion to renovate, refurbish and commercialization (run it profitably) of the national theatre complex. The MoU has a life span of 21 years after which it will revert back to government."
The minister assured that no job will be lost after the national theatre is renovated, adding that the "brand new national theatre, an event centre" will instead create more jobs.
Asides from this, FEC approved about N9.43 billion to complete the digital switch over (DSO) in broadcasting; N8.98 billion for a new national ICT park in the federal capital territory (FCT) to coordinate public and private ICT hubs in Nigeria.
The council also approved a new national policy on aging which would take care of the needs of the aged people across Nigeria; approved the ministry of water resources memo to construct Damaturu water supply project in Yobe state worth N8.43 billion.
Adesina identifies Debt Service As Greatest Risk To Nigeria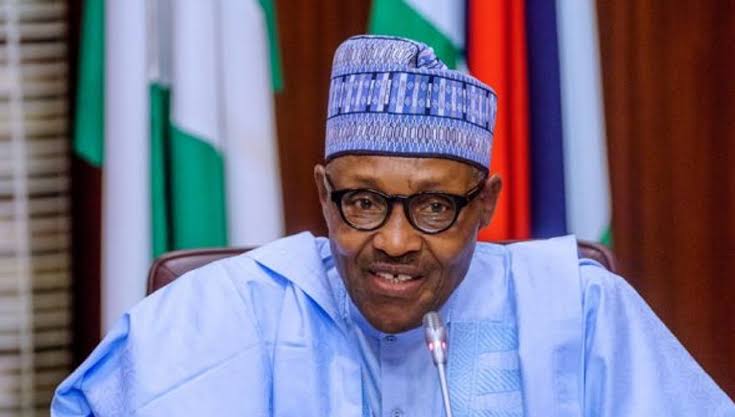 The President of African Development Bank (AfDB), Dr. Akinwunmi Adesina, has warned that debt service is Nigeria's greatest risk, even as he urged the federal government to take steps to increase tax revenue in the face of dwindling oil income.
The Director of Communications and Liaison of the Federal Inland Revenue Service (FIRS), Mr. Abdullahi Ahmad, stated that he spoke virtually at the recently held First Annual National Tax Dialogue .
Dr. Adesina was quoted as saying that due to the impact of the COVID-19 pandemic, Nigeria's economy shrank "by 3% in 2020 on account of falling oil prices and the effects of the lockdowns on economic activities," adding, "with shrinkage in oil revenues, debt service payments pose the greatest risk to Nigeria."
He stressed further that for Nigeria to overcome the pandemic, "taxes must form a significant percentage of government revenue. Digitalization of tax collection and tax administration is critical to ensure greater transparency of the tax system, widening of the tax base, while mitigating compliance risks and encouraging voluntary tax compliance."
Tax experts and stakeholders at the event called for the automation of tax collection by the FIRS through data and intelligence in order to ease tax collection, as well as, improve revenue.
Executive Secretary, African Tax Administration Forum (ATAF), Mr. Logan Wort, harped on the place of technology in generating revenue for the country in a post-Covid economy.
Mr. Wort, who joined the dialogue virtually from South Africa, stated, "Domestic Resource Mobilisation (DRM) is expected to contribute at least 75% to 90% on average per country" in the post-Covid era, adding that Nigeria and other African countries should note, "improved tax revenue will have to take prime position" in the scheme of things.
He urged Nigeria to pay serious attention to e-commerce and the digital economy sector where big, trans-national digital conglomerates like Google, Netflix and Uber operate and make huge, tax-free profits as a possible way of increasing tax revenue generation.
He said Nigeria should borrow a leaf from Ghana in e-commerce taxation, projected to fetch Ghana $450 million in annual tax revenue.
Ekiti State Governor, Dr. Kayode Fayemi, who was chairman of the Dialogue, was quoted as lauding the FIRS "for its performance in the 2020 fiscal year, despite operating in the most challenging period. The Service not only collected N4.9 trillion in taxes, achieving 98% of its target; only 30.6% of this was attributed to Petroleum Profits Tax, from what used to be over 50%".
He urged participants to, "interrogate how Nigeria can further deepen the use of technology to improve tax compliance nationally and across sub-nationals."