AIICO Insurance Pays N1.7bn Claims
AIICO Insurance Plc paid out about N1.7 billion to its customers in fulfilment of contractual obligations covering claims, benefits, loans and maturity payments, a scorecard detailing the firm's performance within the first 21 days of COVID-19 lockdown, has revealed.
A statement by the underwriter's Head, Strategic Marketing & Communications Department, Segun Olalandu, quoted the Executive Director Retail Business, Sola Ajayi; stating that: "Within the first 3 weeks of the lockdown, we have paid N907 million in life insurance benefits to 1,441 individual customers and over N480 million to 10,275 Annuitants who are on our Life Annuity plan. For us, commitment is an act, not a word. These are extraordinary times, and we have evolved; we keep producing great results. This is part of the AIICO culture, and it has accounted for our high customer retention rate." He concluded by saying "We are poised to do even more
The Executive Director, Corporate Business Division, Adewale Kadri, was equally bullish saying, "We are operational despite the lockdown and we are accepting discounted premium from our clients as palliatives to our loyal customers during this trying period. We deliver insurance certificates including policy documents within minutes. Over 250 valued Brokers have had their claims of over N300 million settled within 48 hours. Our online real-time platform has delighted all our Brokers in this regard, and we receive compliments almost daily on our service delivery.
According to the company's Managing Director, Babatunde Fajemirokun, "The daily volume of transactions is proof that our investment in infrastructure for Business Continuity is worth every penny and built for the long term. AIICO's Business Continuity Management System (BCMS) is certified using standards set by the British Standard Institute. Our well-motivated employees, who are working remotely, have played a significant role in making things happen.
In addition to this, we are monitoring the COVID-19 situation closely and its effect on consumer behaviour. As a Company with a long obsession for excellent customer experience, we are evolving and adapting to changing customer preferences. Our mode of operation is continually evolving to cater to the needs of existing and prospective customers. We have not only been paying out, we have also been attracting and underwriting new businesses within the period."
The company believes that the individual sacrifice that everyone is making now to reduce the spread of COVID-19 will pay off. While things may not settle back as it once was immediately, they assure their customers' availability of services and their commitment to customers will have no limitations due to the lockdown. The Company's digital platforms have aided unfettered engagements between it and its customers.
AIICO Insurance is a leading composite insurer in Nigeria with a record of accomplishment of serving our clients that dates back over 50 years. Founded in 1963, AIICO provides life and health insurance, general insurance, investment management and pension management services as a means to create and protect wealth for individuals, families and corporate customers.
EndSARS: Insurers Pay N4bn Claims, To Pay More
By Sola Alabadan
The dust generated by the EndSARS protest in October 2020 is yet to settle, as insurance companies in the country have already paid N4 billion as claims to over 2000 policyholders that were affected during the protest and more claims will still be paid.
The chairman of Nigerian Insurers Association (NIA),  Mr. Ganiyu Musa, made this known at an interactive session with journalists on Thursday in Lagos.
He also informed that the insurance operators are still collating claims which arose from the incident, assuring that all genuine claims will be paid as promptly as possible.
Musa said: "the number of insured businesses that were affected at the last count was about 2000 insured losses and the industry have settled over N4 billion claims in respect of the EndSARS protest. Once they are documented and completed, we have the commitment of our members that claims will be paid timely.
The association is on top of developments on the aftermath of the protests and will continue to encourage members to pay all genuine claims in line with the extant policies."
On the Consolidated Insurance Bill 2020, he said: "NIA welcomes the review as it will align the Act with global best practice and promote the business of insurance in the country."
According to him, the current insurance legislation is outdated and has made it impossible to do things that need to be done.
On the African Insurance Organisation Conference, AIO 2021, Musa said: "Originally planned for year 2020, COVID-19 was a force majeure due to health protocols and travel restrictions. With availability of vaccines, reduction in infection rate, coupled with relaxation of travel restrictions and other protocols around the coronavirus disease, the AIO Executive Committee and the NIA have agreed to hold it from September 4 – 8, 2021. A hybrid conference has been agreed and we solicit your support in hosting the best conference ever."
Speaking on the Nigerian Insurance Industry Database /Nigerian Insurance Industry Portal (NIID/NIIP), the NIA boss stated that: "The Nigerian Insurance Industry Database was established to reduce soft market practices and eliminate fake insurance policies. The Association has taken a step further by creating the Nigerian Insurance Industry platform to enable vehicle owners purchase their third-party motor vehicle insurance cover from the comfort of their homes and telephones. So far, we are seeing a lot of traction on the platform across the states of the Federation and we are hopeful that other states will key into the project before the end of the year."
On the Marine Module, he said: "As you are probably aware, the Central Bank of Nigeria has since integrated the NIA Marine Module into the National Trade portal and all insurance certificates required for import and export are generated from the portal.  This, no doubt, signals the end of fake Marine Insurance Certificates at the Ports."
Musa further disclosed that he became the Chairman of the Council of Bureaux of the Ecowas Brown Card Scheme at its 37th Ordinary Session in January this year. "A major issue for the Bureau is domestication of Compulsory Brown Card in the country. We are hopeful that when all the fine details have been sorted, it will be implemented in Nigeria," he said.
On the new NIA House Project, he said; "Construction of a befitting Secretariat for the association has reached an advanced stage and we are hopeful that the building will be completed at the end of the second quarter so that we can take full possession of the property and relocate our secretariat staff before the end of the year. Of course, we have had some delay in meeting delivery timelines due mainly to the outbreak of COVID-19 and the regulatory restrictions on number of workers on site at any point in time."
On the initiatives on compulsory insurance, he said: "We have commenced discussions with Lagos State Building Control Agency, as part of engagements on the implementation of Lagos State Building law. We are also working closely with the state vehicle Inspection service on enforcement of Third Party Motor Insurance in the state. We are also engaging Kaduna, Kogi and Ogun States, and remain hopeful that other states will see value in the platform and embrace it. Out of the estimated 13 million vehicles in Nigeria only about 2,939,767 Third Party Motor policies are in force as at Apr 26, 2021."
Brokers Charge FG To Declare State Of Emergency On Insecurity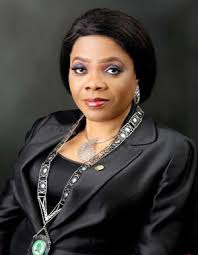 The Nigerian Council of Registered Insurance Brokers (NCRIB), has lamented the spate of killings, kidnapping and other forms of violent attacks in the country, saying the development is not only tarnishing the country's image but also scaring investors away from the country.
The President of the Council, Dr. Bola Onigbogi who said this at media parley in Lagos, appealled to the federal government to, as a matter of urgency, declare a state of emergency on terrorism and killings, especially in the Northern part of Nigeria.
Onigbogi noted that if nothing is done as soon as possible to address this menace, it will deter foreign investors from investing in the Nigerian economy.
She said: "to say that the rate of killings and kidnapping in Nigeria is endemic is to state the obvious. The recent rate of attacks on people in most part of the nation is so disheartening.
"It is worrisome seeing how Nigerians are being massacred in their own fatherland unabated. It is difficult to read the mindset of these dare devil hoodlums, who have decided to unleash terror on unsuspecting and innocent Nigerians.
"Our heartfelt sympathy goes to the government and the people of affected States, especially, the immediate families of the victims. However, I like to join several other Nigerians to appeal to the Federal Government, as a matter of urgency, declare a state of emergency on terrorism and killings, especially in the Northern part of Nigeria.
"We appeal to Mr. President to instruct all the service chiefs to take responsibilities for the killings and kidnappings that has continued to tarnish the image of the country. It is important to note that with the spate of killings and kidnapping in Nigeria, if nothing is done as soon as possible, it will deter investors from investing in Nigeria economy".
Onigbogi, who also spoke on building collapses in the country, called on the government to take decisive measures to address this issues.
"It is essential for government to facilitate meetings of all stakeholders in order to reach a compromise on methods to adopt in stemming the tide. Kindly permit me to state at this juncture that the enforcement of Section 64 and Section 65 of Insurance Act 2003 should be prioritized", she expressed.
Photo News: NAICOM Partners Fire Service To Enforce Compulsory Public Building Insurance