Nigeria's Debt Now N33trn —Senate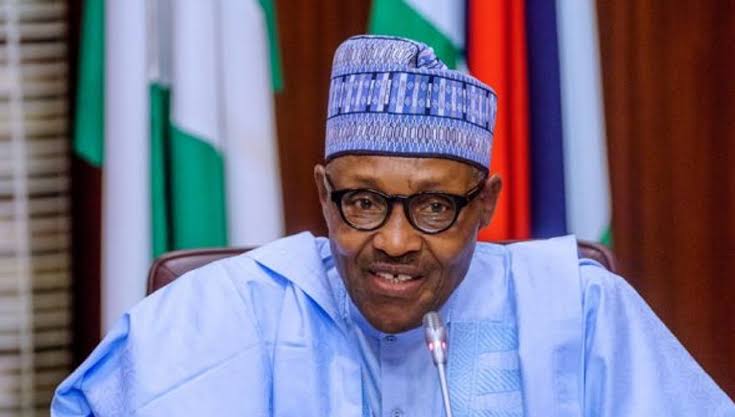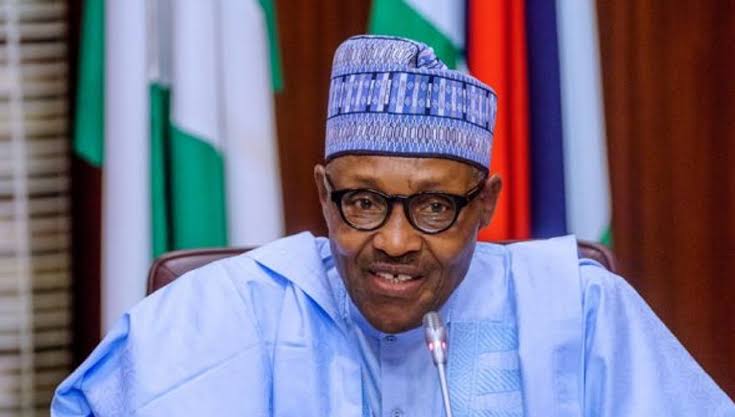 The Senate has raised alarm that with its approval of $22.7billion foreign loan request by President Muhammadu Buhari penultimate week, the total debt profile of Nigeria now stands at N33 trillion.
Speaking at the one day public lecture organised by the National Institute for Legislative and Democratic Studies ( NILDS), on Public Debt in Nigeria : Trend, Sustainability and Management in Abuja, the Deputy Chairman of Senate Committee on Local and Foreign Debts, Senator Muhammad Enagi Bima Enagi, All Progressives Congress, APC, Niger South, said borrowing had always served as veritable financial platforms for many countries of the world in running their economies.
According to him, judicious utilization of such loans for intended projects and servicing the debts appropriately have also been problems for some countries, particularly the developing ones as Nigeria.
This is even as the Director -General, Debt Management Office, DMO, Mrs Patience Oniha, expressed fears that economic effects of the coronavirus pandemic might incapacitate and frustrate Nigeria from servicing its debts appropriately.
Speaking further, Senator Bima noted that realities on ground in the country, in terms of required infrastructure and debt accumulations between 2006 and now, were not in anyway connected.
He, however, explained that many Nigerians were worried whenever they heard that their government was seeking one loan or the other.
He said: "From a low ratio of debt to gross domestic product (GDP) of about 3.4 percent at independence, Nigeria's total public debt as at September 30, 2019, according to the Debt Management Office, DMO, stands at about N26.2 trillion (or $85.4 Billion).
"Of this amount, total domestic debts is about N18 trillion (or $58.4 Billion), which is 68.45percent of the total public debts. With the recent approval of the 2016-2018 External Borrowing Plan, the total debt stock would be about N33 trillion and 21% Debt/GDP ratio.
"The big question in the minds of average Nigerians aware of this fact is What did we do with the money? In other words, where did the money go?
"What do we have to show as a people for these huge debts accumulated over the last four decades or so?"
According to him, in stopping the ugly trend, the Senate and by extension, the National Assembly, is more than desirous to monitor the executive on prompt utilization of new loans being sought, to save the country from going back to the pre-2005 and 2006 debt burden era
Senator Bima said further: "The consequence of these borrowings is that the sheer magnitude of the Nations Annual Debt Servicing put at about N2.47 trillion for 2020 makes the provision of basic but essential amenities and infrastructure in the country almost impossible without further borrowings.
"Clearly, Nigeria needs to get its public finance in order to avoid the potential fiscal and financial crisis ahead of the nation.
"The current debt situation in Nigeria needs to be properly managed and every borrowed Naira or Dollar, carefully deployed, especially in the face of the continued dependence of the nation's economy on exported crude oil, with its usual price volatility.
"Borrowings must be project-tied and not just to support budget deficit. Furthermore, the projects must be such to grow the economy and bequeath laudable infrastructure and not debt for future generations.''
In her remarks, DMO Director-General, Patience Oniha, who was quick to say that there was no cause for alarm with regard to the total budget profile of the country which she puts at $85.390bn or N26trillion as at September 2019, said the country's total debt stock as at 2006 when she exited the Paris and London Club of Creditors was $17.349million.
She, however, noted that annual deficit budgeting and poor revenue generation forced the country into taking loans which has accumulated to N26trillion as at September last year.
She said: "Concerns have been expressed about the growth in Nigeria's debt stock since the exit from the Paris and London Club of Creditors.
''It is true that the public debt swtock has grown from US$17,349.69 million in 2006 to USD85,390.82 million as at September 30, 2019.
"However, it must be recognised that the current debt stock is the result of cumulative borrowings by successive governments to finance budget deficits and various infrastructure projects."
Oniha explained that in order to ensure that the public debt was sustainable, the Debt-to-GDP Ratio was set at 25%, lower than the 56% advised by the World Bank and IMF, adding that the total public debt-to-GDP had remained within the 25% limit, standing at 18.47% in September 2019.
"This is however, only one measure of debt sustainability, the other equally important measure is the debt service-to-revenue ratio and this is where Nigeria needs significant improvement.
''Actual Debt Service to Revenue Ratio has been high at over 50% since 2015, although it dropped to 51% in 2018 from 57% in 2017. The relatively high Debt Service to Revenue Ratio is the result of lower revenues and higher debt service figures.
"Whilst Nigeria's debt is sustainable, recent developments in the global environment induced by COVID -9, already suggest a less than favourable economic outlook with implications for Nigeria," Oniha said.
FG To Consider Death Penalty For Rail Vandals – Amaechi
The federal government says it may consider a death penalty for vandals of critical railway equipment in the country.
Rotimi Ameachi, minister of transportation, stated this on Monday, during a town hall meeting on "protecting public infrastructure" in Abuja.
On May 8, the Nigeria Railway Corporation (NRC) announced the arrest of two persons suspected of vandalising rail tracks along the Kaduna-Zaria rail line.
Few days later, suspected vandals were arrested for destroying and carting away tracks and rail rods laid on a section of the Warri-Itakpe rail line.
On May 16, the Kaduna state police command said it arrested five suspected rail-trail vandals at Dalle Village of Jema'a LGA and recovered two trucks loaded with locomotive railway sleepers.
After the Warri-Itakpe incident, the senate asked the federal government and security agencies to ensure that those caught vandalising rail lines across Nigeria are given maximum punishment without a fine.
"I am not quantifying the material cost; what I am quantifying is the lives that will be lost," Ameachi said at the town hall meeting.
"Imagine that a driver of a rail track is driving and suddenly bumps into a track that has been severed, what happens? It will derail.
"If it derails, can you quantify how many passengers that would have died in the course of one man thinking he is making money?
"Some people have recommended that since these people are killing people, if an accident happens people will die, so we should go back to the National Assembly and pass a law that does not only criminalise the action but consequences should be death."
The minister also said track vandalism is carried out in collaboration with foreign partners.
"In Jos, they arrested a Chinese company that bought those tracks from them, went to court and found them guilty and fined them N200, 000. So there must be consequences as N200,000 is not enough," he added.
"Lagos and the Western District recorded one, North Western 31, Northern District 10, North Eastern 43, Eastern 36 and North Central 50 incidents of vandalism. Abuja-Kaduna has 13, Warri-Itakpe 2 and Lagos -Ibadan nill."
Amaechi, who frowned at traders selling items on railway tracks, especially in Port Harcourt and Lagos, advised individuals engaging in the practice to desist or face the penalties.
N2bn Disbursed To 7,075 Beneficiaries Under Youth Investment Fund – CBN
The Central Bank of Nigeria (CBN) says a total of N2.04 billion has been disbursed to 7,075 beneficiaries under the National Youth Investment Fund (NYIF).
A total of 4,411 beneficiaries were individuals and 2,646 were small and medium enterprises (SMEs).
The CBN disclosed this in a communique issued at the end of its two-day monetary policy committee (MPC) meeting on Tuesday.
In 2020, the federal executive council (FEC) had approved a N75 billion youth investment fund targeted at young people between ages 18-35 years and with the ministry of youth and sports development, responsible for budgetary provisions and for fundsmobilisation.
The programme financially empowers Nigerian youth to generate at least 500,000 jobs between 2020 and 2023.
The CBN said under the ABP, N631.4 billion was granted to 3,107,949 small holder farmers cultivating 3.8 million of land hectares; N111.7 billion granted to 29,026 beneficiaries under AGSMEIS; and N253.4 billion granted to 548,345 beneficiaries under the TCF, which comprises of 470,969 households and 77,376 SMEs.
CBN said these initiatives were used to inject liquidity into employment generation and enhance growth in the economy.
The apex bank also said N3.19 billion under its creative industry financing initiative to 341 beneficiaries across movie production, movie distribution, music and software development.
It further said that N1.84 trillion has been disbursed to real, healthcare and electricity sectors.
MPC said there is a strong need for the monetary authorities to consolidate on all administrative measures not only to tackle inflation but also on the actions so far taken to grow output.
It added that such measures should include boosting consumption and investments, as well as diversifying the base of Nigeria's economy through foreign exchange restrictions for the importation of goods and food products that can be produced in the country.
Reps Tell NERC To Suspend New Electricity Tariff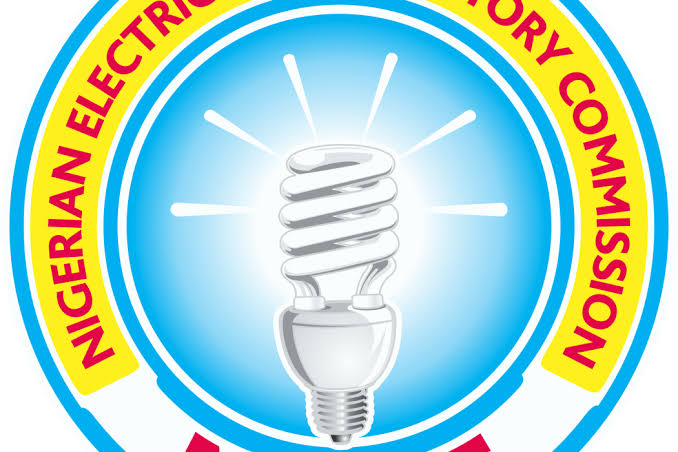 The House of Representatives has called on the Nigerian Electricity Regulatory Commission (NERC), to suspend the proposed Increase in electricity tariff in the country.
Aniekan Umanah in a motion Thursday, recalled "that the Electric Power Sector Act of 2005 established the Nigerian Electricity Regulatory Commission with a mandate to license Distribution Companies (DISCOs), determine operating codes and standards, establish customer rights and obligations and set cost-reflective industry tariff;
He also recalled that the Act prescribed its funding from 15% of electricity charges paid by customers to Distribution Companies; Aware that NERC, working with Distribution Companies, has increased electricity tariffs five times since 2015, the latest being on 1 January 2021".
He said "despite those increases, Nigerians have not enjoyed significant improvement in power generation, instead they daily grapple with epileptic services from the DISCOs and unilateral exploitation in the name of estimated billing arising from non- metering of over 50% of consumers".
He observed that "poor services by the DISCOs, have impacted negatively on the socio-economic growth of the country as the International Monetary Fund (IMF) Report of 2020 on Nigeria indicated that the manufacturing sector lost over $200 billion to inadequate power supply while a whopping $21 billion was said to have been spent by Nigerians on generating sets within the period under review".
He observed further that "the Nigerian masses have gone through so much hardship in recent times, arising from acts of terrorism, banditry, kidnappings, farmers and herdsmen's crisis with its toll on agricultural activities, displacement from ancestral homes, loss of loved ones, starvation arising from inability to return to daily occupation and loss of personal properties running into several millions of naira".
He raised concerns that "at a time governments all over the world are adopting measures to cushion the devastating effects of the dreaded COVID–19 pandemic on their citizens by providing a wide range of palliatives to losses of loved ones, jobs, businesses and general distortion in the social life, NERC is tinkering with the idea of a further increase in electricity tariff after that of 1 January, 2021, in a country where 2/3 of the 200 million population is grappling with the crippling effects of the pandemic;
Also concerned that the current economic recession made worse by hyperinflation has resulted in skyrocketing prices of foodstuffs, while the increase in prices of Petroleum Products has also triggered the further increase in transport costs and rents with unemployment rates at a frightening 33.3% while the spending power of an average Nigerian has drastically reduced, any further hike in electricity tariff at this time will amount to overkill, lack of empathy and height of insensitivity".
The House adopted the motion, with its arguments and prayers, resolving to
" Urge the Federal Government to direct the Nigerian Electricity Regulatory Commission to rescind the decision to further increase electricity tariff proposed for June, 202l in view of the hard times Nigerian masses are currently going through".
The House resolution, also mandated" the Committees on Power, Poverty Alleviation and Labour, Employment and Productivity to ensure compliance".