New Contract: NFF Demands AFCON Title, World Cup Qualification From Rohr
The Nigeria Football Federation, NFF, has made clear what it expects from the senior men national team in the contract extension agreement handed to Super Eagles coach Gernot Rohr.
Rohr, among other, requirement is expected to win the next AFCON in Cameroon and then secure a Qatar 2022 World Cup spot for the side he has headed since 2016.
NFF president, Amaju Pinnick while announcing the contract extension on his twitter handle wrote: "I'm happy to announce that the NFF and Coach Gernot Rohr have concluded all contractual discussions and he will stay on as Coach of the Super Eagles.
"We have always had confidence in his abilities and we are confident that the national team can only go higher from here."
"We can now focus on qualifying for the World Cup and winning the Nations Cup. In truth, these are sacrosanct and Coach Rohr is aware of these conditions.
"Like the Honourable Minister of Youth and Sports Development has rightly noted; we are uncompromising in these goals.
Rohr in his time in charge of the Super Eagles has to his credit an AFCON 2019 qualification that ended with a third-place finish and a 2018 world cup qualification where Nigeria finished with one win and two losses.
To retain the position, Rohr had to agree to several conditions set by the football federation, some of which were accepting a pay-cut, being paid in Naira and also residing in Nigeria.
Henry, Bergkamp, Vieira To Join Daniel Ek's Bid To Buy Arsenal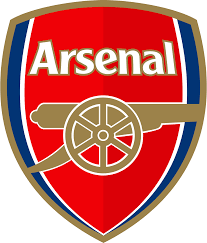 Agency Report
Swedish billionaire Daniel Ek is set to launch a takeover bid for Arsenal with the help of Thierry Henry, Dennis Bergkamp, and Patrick Vieira.
Ek, co-founder, and chief executive of music streaming service Spotify, has enlisted three of Arsenal's legendary 'Invincibles' to help him purchase the club from current owner Stan Kroenke.
Ek first expressed an interest in buying Arsenal last week, after fans protested outside the Emirates Stadium against Kroenke's ownership and his involvement in the failed breakaway European Super League.
"As a kid growing up, I've cheered for @Arsenal as long as I can remember. If KSE would like to sell Arsenal I'd be happy to throw my hat in the ring," Ek tweeted on Friday.
Ek is worth £3.38bn (€4.7bn), according to Forbes, and was named the most influential person in the music business by American magazine Billboard in 2017.
At this stage, it is not known how much the 38-year-old is willing to bid for Arsenal.
However, Arsenal director Josh Kroenke has told fans that his family has "no intention" of selling the club.
Speaking last week at a fans' forum following the collapse of the European Super League venture, Kroenke said the club was not for sale but that they would work harder to engage with fans more effectively in the future.
Henry, Arsenal's all-time top goalscorer, joined his former manager Arsene Wenger in publicly criticising the club's ownership last week.
"I do not recognise my club and what happened just now, with them trying to join a league that would have been closed, makes no sense to me," Henry told the Telegraph.
"They have been running the club like a company, not a football club, and they showed their hand.
"Maybe it's a lack of understanding of the core football values and maybe the money was too big of a temptation. But whatever it was, they got it wrong. Badly wrong.
"I was genuinely shocked like most people and couldn't believe what was unfolding.
"I have never talked before, but what happened recently made me realise fans, this is your club. It is your club and I'm an Arsenal fan too.
"I'm proud of what the fans achieved. Not just Arsenal fans, all the fans. The result was a victory for football."
Shearer, Henry Seal Maiden Induction Into Premier League Hall Of Fame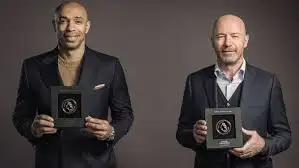 Alan Shearer and Thierry Henry have been announced as the first players to be named in the Premier League Hall of Fame.
Former Newcastle United and Blackburn Rovers striker Shearer remains the leading goalscorer in the competition's history, having scored 260 times across 14 seasons for both clubs.
A champion with Blackburn in 1994-95, Shearer scored 112 goals in 138 Premier League games for Rovers before a move to boyhood side Newcastle for £15million in 1996, breaking the world transfer record.
The former England captain, who won the Golden Boot three times, went on to net 148 goals in 303 league games for the Magpies and remains the only player to have scored 100 Premier League goals for two different clubs.
"When you look at some of the unbelievable players to have graced the Premier League – week in, week out, year in, year out – I feel very honoured to join the Hall of Fame. I have to thank all of my teammates, as well as the managers and coaches that I've worked with," said Shearer.
"All I ever wanted to be was a professional footballer. It was my dream to do that, my dream to win trophies, and my dream to score at St James' Park, to wear the number nine black-and-white shirt and it was fantastic. I enjoyed every minute of it."
Henry is sixth on the all-time goalscoring list in the competition, having hit a club-record 175 in just 258 games for Arsenal.
The ex-France star, a record four-time Golden Boot winner, scored more than 20 goals in five consecutive seasons from 2001 until he left for Barcelona in 2006.
Twice a title-winner with the Gunners, including in the unbeaten 'Invincibles' side of 2003-04, Henry also registered 74 assists in the competition. His tally of 20 in 2002-03 remains a joint record for a single season, with Manchester City's Kevin De Bruyne matching that tally in 2019-20.
"To be inducted alongside Alan Shearer as the two first inductees into the Premier League Hall of Fame is more than special," Henry said.
"When I was young, I was just trying to make sure I could get a pair of boots and now we're talking about the Hall of Fame. During my career, I wanted to play hard and make sure I was fighting for the cause, because that's all the fans want to see.
"If you asked me at the start of my career about entering the Hall of Fame, I wouldn't have believed you. It's an amazing honour."
Fotmob
Frappart To Be First Woman To Officiate At Men's Euro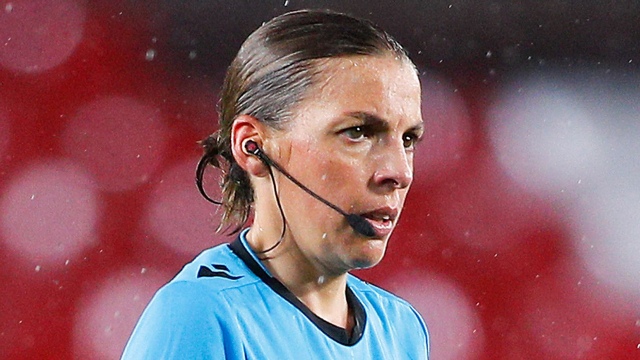 Agency Report
France's Stephanie Frappart is set to become the first woman to officiate at a men's European Championship after UEFA named her as a fourth official for Euro 2020 on Wednesday.
Frappart has already achieved several firsts for female officials, having been the first woman to referee a match in Ligue 1, and in the Champions League last December for a group-stage game between Juventus and Dynamo Kiev.
"For the first time, a female official has been selected for a men's Euro. Stephanie Frappart (France), who has officiated at several matches in UEFA's men's club and national team competitions this season… will be acting as fourth official at matches," UEFA said.
Each refereeing team at the event will consist of a referee, two assistant referees, a fourth official, a reserve assistant referee at the stadium, and a team of four video match officials.
The tournament, delayed because of the coronavirus pandemic, will run from June 11 to July 11.
The 37-year-old Frappart was also the first female referee of a major men's European game, for the 2019 UEFA Super Cup between Liverpool and Chelsea.
AFP