COVID-19 Pandemic Poses Severe Challenges To African Insurers, AIO Reveals

By Sola Alabadan
The Africa Insurance Pulse launched today by the Africa Insurance Organisation (AIO) indicated that the COVID-19 pandemic posed severe challenges to Africa's insurers, even as the insurers expect further uncertainty in the remainder of 2020 and 2021.
As in the past, this 5th edition of the Insurance Pulse titled "Growth perspectives of African re-/insurance markets", is based on diligent market research and in-depth interviews with insurer, reinsurers and brokers operating in the continent.
The research was conducted by Faber Consulting on behalf of the AIO and sponsored by Africa Re.
Jean Baptiste Ntukamazina, Secretary General of AIO, said: "The COVID-19 pandemic has caught the global insurance industry largely unprepared. Those African insurance and reinsurance companies with a strong capital base, and the ability to distribute their products digitally were better equipped to weather the impact of the pandemic. This will enable them to capitalise faster on the business opportunities arising after the crisis."
Capital & digitalisation as unique strategic differentiators in times of COVID-19
Those African insurers with a strong capital basis and already established digital distribution channels were better prepared to deal with the impact of the COVID-19 crisis. The combination of both factors protected them against the worst effects of the crisis and enabled them to maintain their client relations even during lockdown periods or in a social-distancing environment. As these insurers strengthened their market position during the pandemic, they will be even stronger in capturing those business opportunities, rising in the future.
Regulators focused on protecting African policyholders
Following the outbreak of the pandemic, regulatory authorities have given re-/insurers more time to cushion the impact from the sudden contraction of the economy. At the same time, they encouraged re-/insurers to pay claims promptly. Those re-/insurers operating according to risk-based capital regimes were better prepared to deal with the COVID-19 crisis.
Dr. Corneille Karekezi, Group Managing Director and Chief Executive Officer, Africa Re said: "Insurance regulation in Africa has significantly improved in recent years. Various regulators have pushed ahead, mandating the implementation of risk-based capital schemes or capital increases, as well as improved operations and risk management. At the same time, we witness rising protectionist efforts to retain insurance and reinsurance premiums locally. Regulators should assure that in particular in times of economic distress, insurers have access to the highly-rated risk capacity and expertise that well-diversified reinsurer provides. Indeed, some recent catastrophes, including large natural catastrophes or man-made claims in South Africa, Cameroon and Lebanon, and in addition to the threat presented by COVID-19 potentially related claims remind us that some exposures can quickly exceed local capacity."
The pandemic will change the African insurance landscape & reduce top-line of insurers
Senior executives predict that COVID-19 will lead to an accelerated consolidation of Africa's insurance industry, eliminating those companies with limited resources and fragile processes. Such a shake-out would strengthen the continent's insurance markets and benefit policyholders through higher security and a drive for more innovation.
Executives expect an improved risk awareness among consumers, leading to higher demand for insurance products. However, executives are concerned about the impact of COVID-19 on the income of African households. They expect that policyholders will limit their spending and favour savings for fear of a reduction in income or job losses. This, in turn, will affect their insurance purchasing behaviour, ultimately leading to a decrease in premium income.
Andreas Bollmann, Partner at Faber Consulting, commented: "Despite the impact from COVID-19, Africa's insurers and reinsurers remain confident of the fundamental growth potential of their market. They believe that the effects of the pandemic will be offset by an accelerated digital transformation, supportive government and regulatory policies, and increased risk awareness by consumers."
For the remainder of 2020 and 2021, Africa's insurance executives expect a continuation of the high level of uncertainty. Re-/insurers have to maintain adequate solvency, ensure operational resilience and remain responsive to customer needs. In 2020 insurers introduced large-scale transformative investments to redefine their core value proposition, optimise operations, update technology and to build a workforce for the future. In 2021 they have to continue on this path of strengthening their competitiveness and thus contributing to a more robust marketplace.
AIO was established in 1972 in Mauritius as a non-governmental organisation recognised by many African governments.
Currently, the AIO has 365 members, 345 of them from 47 countries in Africa and 15 associate international members from 9 countries.
Brokers Charge FG To Declare State Of Emergency On Insecurity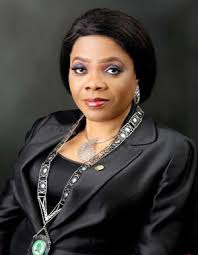 The Nigerian Council of Registered Insurance Brokers (NCRIB), has lamented the spate of killings, kidnapping and other forms of violent attacks in the country, saying the development is not only tarnishing the country's image but also scaring investors away from the country.
The President of the Council, Dr. Bola Onigbogi who said this at media parley in Lagos, appealled to the federal government to, as a matter of urgency, declare a state of emergency on terrorism and killings, especially in the Northern part of Nigeria.
Onigbogi noted that if nothing is done as soon as possible to address this menace, it will deter foreign investors from investing in the Nigerian economy.
She said: "to say that the rate of killings and kidnapping in Nigeria is endemic is to state the obvious. The recent rate of attacks on people in most part of the nation is so disheartening.
"It is worrisome seeing how Nigerians are being massacred in their own fatherland unabated. It is difficult to read the mindset of these dare devil hoodlums, who have decided to unleash terror on unsuspecting and innocent Nigerians.
"Our heartfelt sympathy goes to the government and the people of affected States, especially, the immediate families of the victims. However, I like to join several other Nigerians to appeal to the Federal Government, as a matter of urgency, declare a state of emergency on terrorism and killings, especially in the Northern part of Nigeria.
"We appeal to Mr. President to instruct all the service chiefs to take responsibilities for the killings and kidnappings that has continued to tarnish the image of the country. It is important to note that with the spate of killings and kidnapping in Nigeria, if nothing is done as soon as possible, it will deter investors from investing in Nigeria economy".
Onigbogi, who also spoke on building collapses in the country, called on the government to take decisive measures to address this issues.
"It is essential for government to facilitate meetings of all stakeholders in order to reach a compromise on methods to adopt in stemming the tide. Kindly permit me to state at this juncture that the enforcement of Section 64 and Section 65 of Insurance Act 2003 should be prioritized", she expressed.
Photo News: NAICOM Partners Fire Service To Enforce Compulsory Public Building Insurance
NICON Insurance Denies Receiving Senate's Summon Over Non-remittance Of Pension Fund
The management of NICON Insurance Limited has denied receiving any summon from the Senate Committee on Public Accounts due to failure to remit pension fund to the Pension Transitional Arrangement Directorate.
In a statement titled, 'NICON Insurance faults report on senate summon', the insurance firm recalled the report, which stated that the Nigerian Senate had summoned the firm over 'Failure to remit N17.4billion pension fund to PTAD'.
The insurance firm stated that it had not received any summon from the Senate Committee on Public Accounts and was, therefore, unaware of the existence of such summons as reported by the media.
The statement reads in part, "It is of great concern to management that NICON has been subjected to the court of public opinion on a matter in which we have discharged our duty as a responsible corporate citizen.
"To set the records straight, NICON transferred assets to PTAD under the leadership of Sharon Ikeazor in lieu of the legacy pension funds for over 50 agencies and parastatals of the Federal Government in June 2017.
"PTAD has all the title documents of the properties in its possession and has been collecting rent on them in the last four years. NICON is therefore not liable to PTAD for any pension funds.
"Management also notes that other issues reportedly raised by the Executive Secretary of PTAD, Dr Chioma Ejikeme, are before a court and are therefore sub-judice for discussion except before the court of law."
The insurance firm said it would not join issues with anyone and would make no further comment on these issues till they were resolved by the court.