COVID-19: NANNM Calls For Insurance Cover, Upward Review Of Hazard Allowance
As Lagos State edges into the third stage of COVID-19 pandemic which is community transmission of the disease, the state chapter of National Association of Nigeria Nurses and Midwives (NANNM) has called for the immediate activation of insurance policies for health care workers and nurses with an upward review of their hazard allowances and other welfare packages.
Chairperson of NANNM Lagos council, Comrade Israel Blessing on Sunday revealed that nurses suffer avoidable consequences arising from poor conditions of service and lack of recognition despite forming the bulk of frontline healthcare professional in the society.
According to her, about 25 nurses are on self-quarantine after being exposed to cases of COVID-19.
She added that those that were tested positive to the disease had since presented themselves at various isolation centres for management while noting that the affected nurses would require immediate activation of their insurance policies.
She said, "Nurses working under the Lagos State government in tertiary, secondary and primary health care institutions recognise and commend the concerted efforts of governor of the state, Mr Babajide Olusola Sanwo-Olu to winning the fierce battle against COVID-19 pandemic in the state.
In the interest of the general populace and the healthcare workers, however, we urge the government and the police to beef up security in the state as the rate of hoodlums' assault and armed robbery attacks on our members are on the rise.
This, we observed is probably due to hunger, restlessness and possibilities of psychological disturbances, occasioned by the lockdown.
In our collective battle to containing the dreaded COVID-19 pandemic, many nurses are exposed to unnecessary risk as the expected Personal Protective Equipment is not readily available to them for use.
Health care professionals are subjected to hardship and diverse risks while performing their duties. They work tirelessly; 24/7 like soldiers at the battlefield in genuine efforts to combat this novel disease but unfortunately little value is placed on them."
While describing as unfortunate and disappointing welfare packages of health care workers, Israel said perpetual lip services are being paid to the welfare of Health workers in the country.
According to her, there are promises of robust packages for health workers from governments in Nigeria but little or nothing has been done till date.
She declared, "It is pertinent to note that all health workers are frontline therefore they must be treated the same way volunteers are treated and remunerated.
NANNM as an association saddled with the responsibility of protecting the interest of nurses and midwives in the state feel that nurses must not be made sacrificial lambs simply because ours is a noble profession in which the interest of our clients comes first.
It is important to let you know that we need to be alive and in good health to be able to carry out our roles efficiently and effectively.
The consequences of not placing appropriate values on nurses according to their worth, have become so glaring and playing itself out in the current dispensation; as we continuously witness a lot of nurses; being neglected, ignored and not catered for; while they put in their best daily, in line of duty in diverse hospital settings.
We are therefore pained to request as well as appeal for support from the management of health service delivery of the State for easy transportation, provision of consumables, supplies and feeding for our nurses; since they now run 24-48 hours duty in different health care facilities."
She highlighted the essential needs of members as she said, "It, therefore, becomes necessary that the following areas of interest concerning the welfare of our members in the State be addressed, as a matter of urgency.
There is an urgent need for improvement in provision and supply of Personal Protective Equipment (PPEs), which include: surgical masks, N95 face masks, latex and elbow gloves, disposable gowns, etc. with concretised arrangements for insurance cover for nurses.
We also require an upward review of the present ridiculous hazard allowance for all health care workers.
We passionately appeal to the Lagos State government to extend the welfare packages to our members and other health care professionals, working in all other health care facilities across the state as they are also exposed to high hazardous environment.
Most of the COVID -19 infected clients are often referred to the isolation centres, from these other Health care facilities of the State after a thorough assessment.
It is important to state that our members are working tirelessly in ensuring that the collective wellbeing of Lagosians are optimally cared for in our different health facilities, thus those that render health care services should also be cared for, to ensure successful health care indices in the state."
PenCom Approves Full Payment To 2,024 Retirees, 25% To 7,906 Disengaged Workers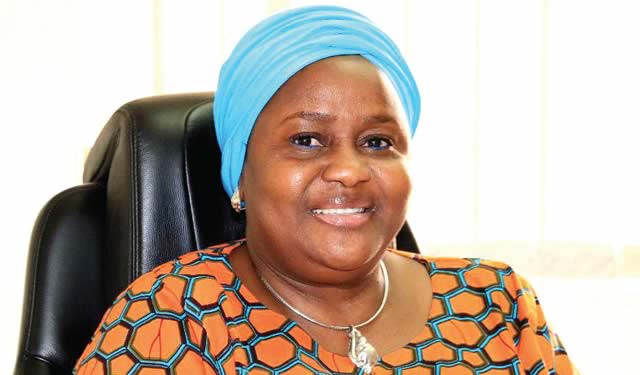 By Sola Alabadan
The National Pension Commission (PenCom) approved Enbloc payment of retirement benefits to 2,024 retirees whose Retirement Savings Account (RSA) balances were N550,000.00 or below and considered insufficient to procure Programmed Withdrawal or Retiree Life Annuity of a reasonable amount for an expected life span.
In this regard, a total sum of N527.23 million was paid to the 2,024 retirees from both the public and private sectors during the second quarter of the year.
The nation's pension regulator disclosed this in its latest quarterly report issued recently.
This is in keeping faith with the objectives of the Pension Reform Act 2014 to ensure that every person who worked in either the Public Service of the Federation, Federal Capital Territory or Private Sector receives his retirement benefits as and when due.
In a related development, the Commission also approved the payment of N4,430.37 million to 7,906 RSA holders under the age of 50 years, who were disengaged from work and unable to secure jobs within four months.
This is in accordance with section 7(2) of the Pension Act, which provides that "Where an employee voluntarily retires, disengages or is disengaged from employment as provided for under Section 16(2) and (5) of this Act, the employee may, with the approval of the Commission, withdraw an amount of money not exceeding 25 per cent of the total amount credited to his retirement savings account, provided that such withdrawals shall only be made after four months of such retirement or cessation of employment and the employee does not secure another employment."
Meanwhile, the Commission also informed that applications were received for transfer of Nigeria Social Insurance Trust Fund (NSITF) contributions on behalf of 332 NSITF contributors.
However, approval was granted to transfer N17,026,367.10 to the Retirement Savings Accounts (RSAs) of 298 members.
On a similar note, PenCom approved monthly pensions in the sum of N62,327,832.97 to 3,629 NSITF pensioners.
4,438 Retirees Choose Programmed Withdrawal, 1,708 Opt For Annuity In Second Quarter
By Sola Alabadan
The National Pension Commission (PenCom) approved 4,438 requests, comprising 1,406 public (FGN & States) and 3,032 private sector retirees to draw pension through the Programmed Withdrawal mode during the second quarter.
These retirees received a total lump sum of N13,059.79 million, while their total monthly pension amounted to N209.05 million.
PenCom disclosed this in the second quarter report uploaded on the commission's website recently.
Similarly, the Commission granted approval to 1,708 retirees under the Retiree Life Annuity during the quarter.
A total lump sum of N4,586.16 million was approved for payment to the retirees, while the sum of N12,346.89 million was approved for payment to 14 Retiree Life Annuity Providers as premium in return for total monthly/quarterly annuities of N122.46 million.
In a related development, approvals were granted for payment of death benefits amounting to N6,175.13 million to the legal beneficiaries/administrator of 1,209 deceased employees and retirees. This comprised 835 public (FGN & State) and 374 private-sector employees/retirees.
During the quarter under review, the Commission equally approved enbloc payment of retirement benefits to 2,024 retirees whose RSA balances were N550,000.00 or below and considered insufficient to procure Programmed Withdrawal or Retiree Life Annuity of a reasonable amount for an expected life span. In this regard, a total sum of N527.23 million was paid to the 2,024 retirees from both the public and private sectors.
Besides, the Commission approved the payment of N4,430.37 million to 7,906 RSA holders under the age of 50 years, who were disengaged from work and unable to secure jobs within four months.
CHI Renews Group Accident Cover For insurance, Pension Journalists
Sola Alabadan
Consolidated Hallmark Insurance(CHI) Plc has again renewed the Group Personal Accident Insurance cover worth N24 million Sum Assured, which was arranged for insurance and pension journalists in Nigeria.
This is part of the company's Corporate Social Responsibility (CSR) project, to ensure that journalists who are exposed to danger and hazard in the discharge of their civic duties are adequately protected.
The Group Personal Accident Insurance policy covers death, permanent disability and medical expenses.
The policy, now in its 10th year, has been running since 2012, and is renewed annually by the company. The cover, which was renewed on October 1, 2021, is due to expire on September 30, 2022.
The policy cover all members of the National Association of Insurance and Pension Correspondents(NAIPCO) across the country while the company has promised to continue to renew the coverage for the journalists every year.
Speaking on the issue, the group managing director of Chi, Eddie Efekoha, said, this gesture is to show the kind of values and respect his insurance firm has for journalism, believing, journalists, who are the shaper of the society, and by extension, the insurance industry, must be protected.
Journalism, he said, is a risky profession, hence, the need to adequately provide insurance for those covering the insurance industry.
In the case of the death of any of the concerned journalists, he said, the family of the deceased is entitled to N1 million death benefits. "A journalist who suffers permanent disability in the discharge of his duties will also be entitled to N1 million. The cover provides for medical expenses to the tune of N200,000 per journalist in the case of an accident," he pointed out.