COVID-19: Leadway Assurance Gives Back To Motor Insurance Holders
Leadway Assurance Company Limited has announced a giveback for its Personal Motor Comprehensive Insurance policyholders as we continue with lockdown due to the need to "flatten the curve" on the Coronavirus pandemic which has impacted heavily on social life, businesses and recreation across the world.
Commenting on the company's gesture, the Managing Director, Tunde Hassan-Odukale, said: "the lockdown has had far reaching effects across the country, challenging both individuals and businesses. People are watching and will remember how businesses treated them during this crisis. Our decision to provide the "give back" to our loyal comprehensive motor insurance policyholders will go a long way to support customers experiencing unforeseen pressure on their finances at this time. This is another way we are thanking our clients for supporting the FG to flatten the curve by staying at home."
The value of the airtime, equivalent of 50 per cent of a month's premium, will be credited to customers by the end of April, 2020 following confirmation of customer details. Customers with financial burdens can also call to discuss extended grace periods for missed payments, payment plans, and waiving late fees and penalties.
Further commenting, the Commercial Director for General Insurance, Gboyega Lesi, said: "As society works together to slow the spread of COVID-19, there are more people at home, driving less and having fewer accidents. Given this reduction in road risks due to little or no driving, it is only fair that some premium be refunded so that the customer does not lose at the end of the day. It is the responsible thing to do in the face of a pandemic-inspired economic lockdown. We hope that this support will in some way help our motor insurance clients deal with the rough patches."
Before this support, the Company had made a sizeable donation to the health sector, joining other like-minded insurers to provide a N5 billion Life cover for the frontline workers helping the Nation to combat this pandemic. The leading insurer also donated Personal Protection Equipment (PPE) materials, COVID-19 test kits and foodstuff to the tune of N135 million as part of its efforts to support optimal testing and treatment of COVID-19 cases in Nigeria.
The company enjoins all its customers and Nigerians to adhere strictly to the guidelines stipulated by the appropriate government and health authorities to curb the spread of this pandemic. The firm will continue to work with the government and health agencies to support ongoing efforts to contain the spread of the virus.
Insurance, Pension Operators Tasked On Investment Drive, Proper Information Dissemination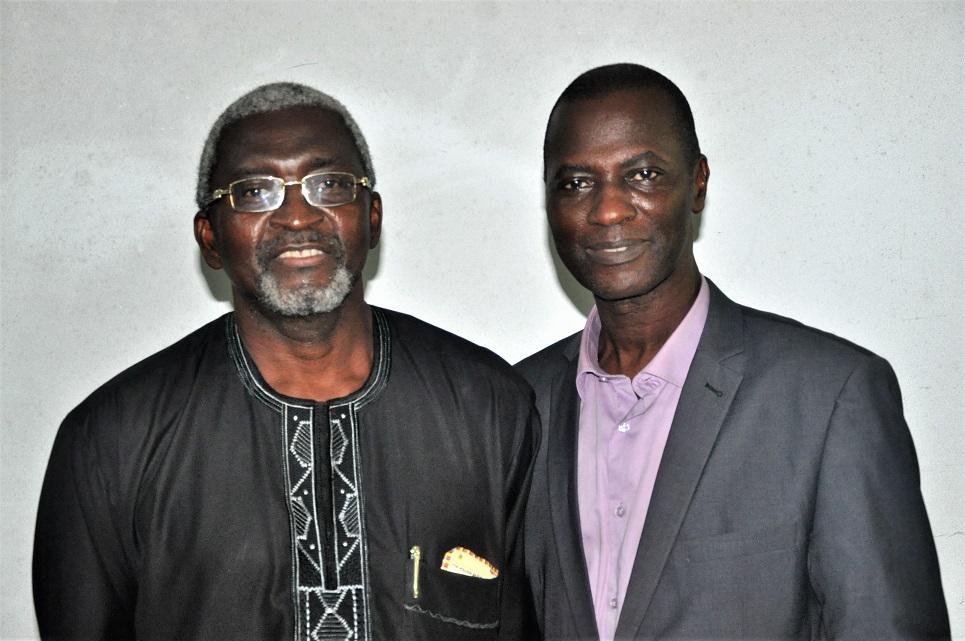 Insurance and pension operators in Nigeria have been charged to embark on aggressive investment drive, while providing regular information to their shareholders and other stakeholders.
A financial analyst, Mr. Nona Awo, also urged insurance and pension operators to avail journalists of relevant data to ensure proper dissemination of information to the teeming populace.
He spoke at the 2020 National Association of Insurance and Pension Correspondents (NAIPCO) Members' Training on Developmental Financial Journalism in Lagos recently. 
Awo pointed out that even though the primary duty of the insurer is to collect premium the policyholders and pay claims to these policyholders when the need arises, it is, however, first an investment targeted at curbing risk.
He revealed that there are a lot of investment windows in the country when maximised capable of placing the insurance industry in a better position to increase its contribution to the nation's Gross Domestic Product (GDP).
"It is important to talk about investment in insurance as it tells you about today and tomorrow returns," he said. He called on insurers to appoint investment experts on their board of Directors to make good profit from investment made.
He highlighted poor investment habit as one of the major reasons why some insurers find it difficult to settle claims when it arises. "One of the major challenges in the industry is claims settlement which can be resolved with proper investment plans that gives outstanding returns," he stressed.
In a similar vein, media career development specialist, Mr. Lekan Otufodunrin, who spoke on Developmental Reporting and Opportunities,  described data journalism as the ability to analyse and examine numbers and to know how to manage large data sets and read them correctly.
During his address, Otufodunrin urged journalists to focus more on reporting and analysing data while reporting insurance activities to promote awareness and sensitise the public on the need to insure.
According to him, story telling should be enhanced with infographics, data analysis, transcripts, to mention but a few
He stressed that, the industry needs a workflow that consists of digging deep into data by scraping, cleansing and structuring it, filtering by mining for specific information, visualising and making a story.
"Our platforms are no longer traditional, we are now multi-media, our audience are now more sophisticated and have access to multiple sources of information" he added.
Linkage Assurance Targets Increase In Revenue, Profit 
Linkage Assurance PLC strategises to consistently grow its revenue and deliver strong returns and excellent customer experience.
The company's Managing Director, Mr. Daniel Braie, who stated this while addressing members of the National Association of Insurance and Pension Correspondents (NAIPCO) in Lagos on Tuesday, said the insurer would be leveraging on technology, strategic alliances, and capabilities / insights to provide world-class insurance & risk management solutions.
"Linkage Assurance PLC has the strategic intent of crafting a niche for itself and becoming one of the market leaders in the non-life insurance market in Nigeria. "We recognised that the success criteria for an insurance company are a declining expenses ratio, good risk management and high /diversified distribution efficiency. Digitalisation, innovation, and utilisation of new and efficient technology are also important means for achieving Linkage Assurance PLC success criteria
"The achievement of these require crafting of a strategic road map that enable us to realise both short- and long-term objectives including achieving desired monthly, quarterly, and annual targets and outcomes."
Braie, who was represented by the firm's Chief Financial Officer, Mr. Emmanuel Otitolaiye, said the insurance firm has met the N5 billion minimum capital requirements as mandated in the two phases segmented recapitalisation exercise of the National Insurance Commission (NAICOM).
Speaking during the training programme organised by the association, Braie explained how the company was able to meet the 50% recapitalisation threshold.
He stated that as at December 31, 2019, Linkage Assurance PLC's paid-up Capital was N4 billion, adding that to raise the remaining N1 billion, the firm at her 2019 Annual General Meeting (AGM) held on August 13, 2020, received approval from shareholders to raise the balance from the company's accumulated retained earnings of N2.4 billion by issuance of two billion bonus shares of N0.50 kobo to existing shareholders valued at N1 billion.
It should be noted that under the two phases segmented NAICOM's recapitalisation plan, all insurance companies are expected to meet 50% and reinsurance companies 60% of the mandatory recapitalisation requirements on or before December 31, 2020.
The new minimum paid-up Share Capital regime demands that Life insurance operators should raise their minimum paid up share capital from N2 billion to N8 billion; those in General business to jerk up from N3 billion to N10 billion while the reinsurers should increase from N10 billion to N20 billion.
Braie said having met the N5 billion for the first segment, added that the company is working assiduously to ensure that the balance of N5 billion is made available before NAICOM's September 30, 2021 deadline.
According to him, "Having succeeded in obtaining shareholders' and regulatory approvals, Linkage Assurance Plc has met the N5 Billion minimum capital requirements as at date earlier than 31st December, 2020 deadline set by NAICOM.
"The balance of N5 Billion would have to be met on or before 30 September 2021 being deadline set by NAICOM and the company has array of options to comfortably achieve this before deadline."
AIICO Promises Sustained Partnership With NAIPCO
In line with AIICO Insurance PLC's determination to actualise the company's objectives, ensure the growth of Nigerian insurance industry and contribute to the nation's economy, the management has promised to ensure a sustained partnership with members of the National Association of Insurance and Pension Correspondents (NAIPCO).
The company's Managing Director, Babatunde Fajemirokun, gave this assurance while speaking at the training workshop organised by NAIPCO for its members in Lagos on Tuesday.
Represented by the firm's Head, Strategic Marketing and Corporate Communication Department, Segun Olalandu, the AIICO boss commended the efforts of NAIPCO in creating awareness on the benefits and advantages of insurance as a risk mitigating mechanism and a tool for poverty alleviation and wealth creation.
He stressed the prime place of the media in nation building, and described NAIPCO as a "very important association and strategic" for the nation's insurance industry.
Assuring NAIPCO of his company's continued supports, Fajemirokun implored the journalists to redouble their efforts and remain committed to their professional ethics and conduct in order to take the industry to the next level.
On recapitalisation, he said the company has met and surpassed the 50% of the new capital threshold in the first phase of the segmented recapitalisation exercise expiring on December 31, 2020 for all insurance and reinsurance companies in the country.
Commenting on the firm's 2020 third quarter operating results, Fajemirokun said it achieved a 27 per cent year-on-year growth in gross premiums written from N37.0 billion in Q3 2019 to N47.2 billion in Q3 2020, noting that the global and local macroeconomic headwinds have continued to test the resilience of the firm's business, and operating models, as well as its business continuity plans and the strength of its relationships with customers and partners.
According to him, "the increased contribution to profits from our general insurance and our asset management businesses highlight the strengths as a group. Our general business continues to enjoy the confidence and support of our customers, despite the effects of the pandemic. Our asset management business, AIICO Capital, continues to grow its client base while investing judiciously on behalf of its clients. Overall, profit before taxes reduced seven per cent year-on-year, from N5.0 billion in Q3 2019 to N4.7 billion in Q3 2020.
"Profit-after-taxes increased 17 per cent year-on-year to N5.2 billion for the interim period ended September 30, 2020 from N4.5 billion in the corresponding period in 2019," he said. The total assets, he said increased 55 per cent year-to-date to N245.8 billion from N159.5 billion in December 2019 driven by an increase in financial assets, including cash and cash equivalents," he added.
He noted that the financial assets increased because of the decline in investment yields and judicious investment of funds received for policies sold, maintaining that total liabilities increased 63 per cent to N212.6 billion from N130.6 billion in December 2019 driven mainly by increases in insurance contract liabilities (from the decline in yields and reserving for new businesses) and fixed income liabilities (3rd party funds under management) in our asset management business.
Total equity, he said grew 15 per cent year-to-date to N33.2 billion from N28.9 billion in December 2019.
"Our 3rd quarter results demonstrate that our business remains steady, despite the changing client preferences and risk exposures that have accompanied the COVID-19 pandemic. We have recorded strong top-line growth year-on-year as well as improved contribution from subsidiaries in our Group, especially our asset management business.
"In our core insurance business, we will continue to offer innovative products that help our customers create and protect their wealth while leveraging the latest technology to meet our clients where they are. In addition, strong asset-liability management remains a pillar of our operating model. As a diversified financial services group, we will continue to ensure that businesses across our Group offer attractive products that enable us create value for all stakeholders," he said.