Control Risks Lists Top 5 Risks For Business In 2021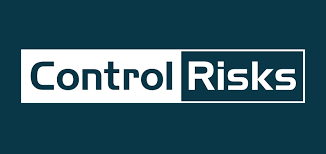 The COVID-19 pandemic, emerging digital threats, climate change and the US China relationship are among the Top 5 Risks for business in 2021, published today by Control Risks, the specialist global risk consultancy.
Underpinning these risks, the danger of missing the rebound in a year of multi-speed recovery is a top risk for business in the coming year.
"There's no doubt that businesses will continue to face considerable disruption from the COVID-19 pandemic, but we believe that the opportunities are real and exciting for many companies in 2021," comments Control Risks CEO, Nick Allan.
All top 5 global risks are present in Africa but play out in unique ways. In some areas the continent presents a positive break from the more negative global trends, such as in the regional cooperation shown by the continent in its response COVID-19 and the planned launch of the African Continental Free Trade Area (ACFTA).
Overall, however, 2021 will be a tough year for a continent that will struggle to recover from COVID-19 as fast as much of the rest of the world. Despite many significant opportunities for investors, the markets they are investing in will be ones characterised by significant operational and political uncertainty.
The investors that will achieve success in 2021 are those that understand that Africa's post-pandemic landscape will be tangibly changed from what came before, presenting different challenges and new opportunities.
The global Top 5 Risks for Business in 2021 
The Top 5 risks are released as part of Control Risks' annual RiskMap report, a global risk forecast for business leaders and policy makers across the world, published today.
1. A world with long COVID
2021 will be a year of uneven recovery as vaccine rollouts create a world ofhaves and have-nots, with pockets of forever COVID at the bottom of the pecking order. Much of Africa, unfortunately, will be in the have-notcategory and companies will face prolonged operational uncertainty as localised restrictions are sporadically imposed in response to virus spikes. Africa's economic recovery will also be more gradual, as governments with limited fiscal headroom cannot engage in sustained stimulus spending and must instead rely on under-developed private sectors to drive their recoveries.
2. US-China: stabilisation without normalisation
While 2021 should see superficial stabilisation in the US-China relationship, the straining of the international rules-based system seen over the past few years will not go into full reverse. Competition rather than cooperation will remain the norm in international relations. In this regard at least Africa represents a welcome break from global trends, as 1 January will see the launch of ACFTA, and although full implementation of a continental free trade area will be slow the fact that Africa is moving in that direction when much of the world is not should be attractive to potential investors.
3. Go green or go bust
An inflection point is coming for the relationship between businesses and climate change in 2021. No organisation can now afford not to take a stance. The environment is a critical aspect in a broader area of the ESG agenda. Although no African country bar South Africa has made a net zero pledge to date – without special funding, governments do not view it as a priority – the continent nonetheless has huge renewable energy potential. Renewable energy projects connected to microgrids make sense in a continent of small population centres spread over huge areas, and the recent liberalisation of energy markets in many countries has opened up multiple opportunities for private-sector investors. Without government backing, however, investor may ignore these opportunities for the subsidies and support on offer elsewhere.
4. Digital acceleration hits emerging threats
The remarkable increase in connectivity across Africa – in mobile phone penetration, internet penetration, social media use and data traffic flows – has opened up a vast array of new opportunities. This is evidenced by the rapid growth in the African tech sector over the past few years. But this connectivity also brings risks. Cyber crime has boomed across Africa, from simple scams to sophisticated attacks on critical infrastructure. Criminal and state actors have also engaged in influence operations, spreading misinformation and inflammatory content that poses reputational risks to companies as well as political players. Companies in Africa, just like the rest of the world, will have to balance the drive for technological innovation with security, integrity and resilience challenges.
5. Missing the Rebound
The coming year will see strong GDP growth in multiple markets, the roll-out of vaccines and a world hungry to start living again. While progress will be faltering, an uplift is coming – do not miss the rebound. If 2020 was about survival for many companies, 2021 is the time to focus on opportunity. Under the duress of COVID-19 many companies have flexed, not broken. Through innovation, rapid technology adoption and streamlining, they have emerged stronger, while weaker competitors have fallen. Those companies that turn the efficiency gains of 2020 into productivity gains, continue to accurately assess trends and show flexibility in adapting their operations will benefit from the coming surge in demand.
"Governance, policy consistency and rule of law are critical for investors in Africa and deep-rooted challenges remain across the continent in this realm, however we do see positive change across the region. Recovery will be an opportunity for governments to address structural constraints and promote new approaches & technologies – the region remains front and centre for many of our clients. For Control Risks, Africa sits at the heart of our past, present, and future – we continue to invest and see growth across the region" explains Tom Griffin, Partner – Africa and Middle East, Control Risks.
Onanuga Advocates Functioning Social Security System In Nigeria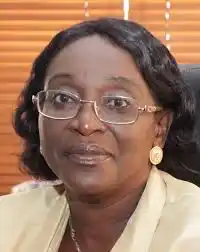 By Sola Alabadan
In view of the impacts of the COVID-19 pandemic and the ensuing economic crisis, the former Director General of Lagos State Pension Commission (LASPEC) said there is the critical need for a functioning social security system to allow all Nigerians to achieve an adequate standard of living.
Mrs. Onanuga made this call while delivering the theme paper "Covid-19 Impact On Financial Inclusion: Opportunities For Insurance & Pension Sectors" at the sixth edition of the national conference of the National Association of Insurance and Pension Correspondent (NAIPCO) held recently in Lagos.
She said "The World Bank estimates that the covid-19 crisis will result in 10.9 million Nigerians falling into poverty by January 2022. If we have learned anything, the pandemic and the ensuing economic crisis have highlighted the critical need for a functioning social security system to allow all Nigerians to achieve an adequate standard of living.
However, she lamented that "unfortunately, the social security system in Nigeria is next to zero; so you need to plan for yourself so that if anything happens, you need to be able to stand."
Mrs. Onanuga stressed  that in this era of COVID-19 pandemic, insurance and pension is what Nigerians need to lean on for a hopeful future.
"If you really want to remain in business, you must take insurance, in the event of sudden occurrence like the pandemic, insurance will help you to stand back on your feet; in the event of you finding that because of the pandemic a breadwinner of a family dies, there must be a buffer to ensure that the family is not affected.
"Therefore, more than ever before, you find out that actually there is need for both insurance and pension products to ensure that we continue to live and meet our need of sustainable living, healthy living, wealthy living and of course, continuity in business. That is why it is important for all of us to identify that we have these needs for growth and continuity by taking up both insurance and pension products," Mrs. Onanuga said.
In her goodwill message, Director General, National Pension Commission (PenCom), Mrs Aisha Dahir-Umar, who was represented at the event by the Commission's Head, Corporate Communications, Mr. Peter Aghahowa, emphasised the need for Nigerians to embrace contributory pension, as a social security safety net.
He said the issue of gathering retirees physically in various locations across the country for verification is now a thing of the past with the online verification and enrolment portal recently launched by the Commission.
According to him, "Before now, we would congregate several retirees in different centres of the country to do the enrolment for the Treasury Funded retirees, and now that can be done online.
"I'm happy to announce that over 3,000 people have been enrolled through our online portal out of 11,000 expected to retire this year.
Also speaking, the Chief Executive Officer, National Insurance Commission (NAICOM), Mr. Olorundare Thomas, called on Nigerians in all walks of life to embrace insurance as risk-mitigating mechanism.
The Commissioner for Insurance was represented by Assistant Director, Market Development, Adeyemi Abubakar.
He congratulated the NAIPCO members, for their consistency in organising the conference, as a platform to ensure that they reach out to the public with their reportage on the insurance sector to ensure the growth of the insurance business in Nigeria.
The Commissioner for Insurance reminded NAIPCO of their role as purveyors of information, awareness creation and catalysts of economic growth, just as he solicited the continued cooperation of the Association for the growth of the industry.
He said for the Nigerian insurance market to record significant growth and contributes adequately to the nation's gross domestic product (GDP), all hands must be on deck, noting that the media has a critical role to play in this especially in sensitising the public on the benefits of insurance.
Thomas believes that deepening insurance penetration can only be possible through a deliberate and sustained insurance awareness which, he said, will also lead to the realization of the Federal Government's financial inclusion initiative.
FIRS Generated N4. 2 Trillion In First Nine Months Of 2021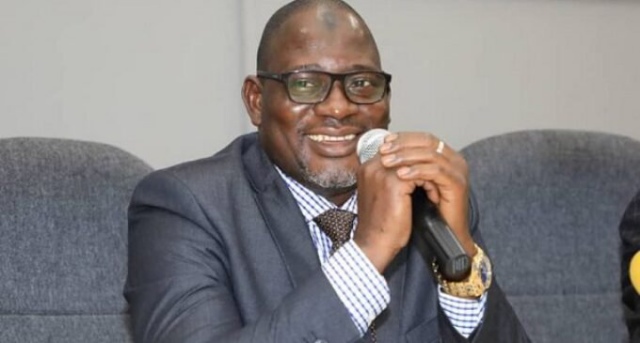 Muhammad Nami, executive chairman of the Federal Inland Revenue Services (FIRS), says the agency generated revenues worth N4.2 trillion in the first nine months of this year.
The senate had in January, approved an upward review of the revenue target for the FIRS from N5.076 trillion in 2020 to N7.61 trillion in 2021.
While speaking on Arise News on Wednesday, Nami noted that the FIRS would have met its N7 trillion revenue target by now but for the challenges in the oil and gas sector, adding that the cut by the Organisation of Petroleum Exporting Countries (OPEC) had impacted the country negatively.
He noted that due to the perennial windfall in the oil sector for a long time, tax sources were ignored, including stamp duty, adding that the tax body has now further embarked on unbundling of its tax administration process.
"We have collected so far N4.2 trillion as at nine months of the year, and out of this N4.2 trillion, N3.3 trillion came from non-oil taxes and the remaining one, which is about N950 billion came from oil taxes," he said.
"So, if you look at it critically, for the fact that we realised that there's a problem in the oil and gas sector, the fact that Nigeria government requires these funds to fund the budget, we had to do one or two things differently, making sure we're able to generate more money for the government.
"It (fall in taxes) has to do with the drop in OPEC quota to Nigeria. It is as low as 1.4 million barrels per day, as against 2.4 BPD that we used to have, and Nigeria is not even able to produce up to that 1.4 million barrels per day. What we currently produce is in the region of 1.2 million barrels and 1.25 million barrels on a monthly basis.
"So, you can imagine the difference of the impact that 1 million barrels a day will have on the revenue of this country and also on the taxes that come from that revenue," he explained.
TheCable understands that Nigeria's oil output increased marginally in September to an average of 1.25 million barrels per day from the lowest hit in August — 1.24 million. Nigeria has also been performing below the OPEC quota — from an average of 1.36 million barrels per day in January 2021 to the current 1.25 million.
Speaking further, Nami said that the passage of the Petroleum Industry (PIA) was the right thing to do because the current petroleum profit tax being collected remains very low due to losses declared by oil companies owing to the COVID-19 pandemic.
"Those losses are as a result of the policy that gave these oil-producing companies investment allowance as against production allowance. So, whatever you spend, if you like, you spend money on a chartered flight from Abuja to my village, you still pass it to the company's cost," Nami said.
"Charter a plane from Nigeria to Egypt or anywhere a meeting is taking place and those become liable to deductions. But with the new petroleum industry act, that ceases to be the case, the reason being that their allowances are now based on the total volume of production that is carried out.
"So if we have this fiscal regime, we're going to be able to realise two goals. One, oil companies would focus their attention trying to produce which will lead them to making their own money and also translating to revenue and taxes for Nigeria.
"This is opposed to giving them the power or liberty of taking out or deducting all expenses whether it is exclusively or not necessarily in the ordinary course of their business from the profit that they're supposed to pay taxes from. It is going to be based on the production of oil. This is a fundamental shift."
The FIRS chairman also added that the agency is deploying new technologies to monitor production volumes.
"We are going to be able to monitor everything, particularly in terms of actually finding the allowable deductions so that going forward, even the Nigerian companies are able to pay taxes expected from them," he added.
"If by the end of nine months, we have generated N3.3 trillion for non-oil taxes alone, the oil sector used to account for over 55 to 60 per cent of the total taxes we collected in the past.
"So, if everything were to be okay, by today, we should be talking about N7 trillion already because if the non-oil sector were to be operating at a level that you want it to operate, Nigeria would have been better for it."
TheCable
NNPC Accepts NUPENG's Demand, Offers To Rebuild Roads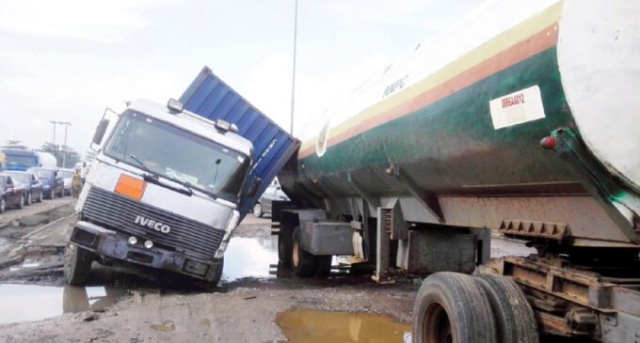 The Nigerian National Petroleum Corporation (NNPC) says it will rebuild damaged roads under the road infrastructure tax credit (RITC) scheme.
Mele Kyari, group managing director of NNPC, made this known during an engagement with stakeholders in Abuja on Tuesday.
This is coming two days after the National Union of Petroleum and Natural Gas Workers (NUPENG) called off its planned strike action over the "shameful state of roads in the country".
NUPENG had decried the loss of its members and properties to dilapidated roads — but NNPC appealed to the union to shelve the planned strike so as not to affect energy security.
During the meeting, the corporation said the engagement is part of efforts to provide lasting solutions to dilapidated roads across Nigeria and sustain the current smooth supply and distribution of petroleum products nationwide.
Kyari said stakeholders agreed on a framework for NNPC's intervention in critical road rehabilitation through the RITC scheme.
"We are committed to utilising the federal government's tax credit scheme to rebuild some of the affected roads in line with Mr. President's executive order 7," Kyari said.
"Upon our fruitful deliberations today, the NNPC has pledged to support the PTD and NARTO in carrying out quick intervention fixes on some strategic bad spots identified to enable unhindered movement of trucks for transportation of petroleum products nationwide."
The meeting, according to a statement signed by Garba Deen Muhammad, NNPC spokesperson, was attended by the Petroleum Tanker Drivers (PTD), the National Association of Road Transport Owners (NARTO), Department of Petroleum Resources (DPR), federal ministry of works, Federal Inland Revenue Service (FIRS), Department of State Services (DSS), Federal Road Safety Corps (FRSC) and NUPENG.
The NNPC said stakeholders also agreed to enforce mandatory installation of safety valves in all petroleum product trucks in the country effective February 1, 2022, with the full commitment given by NARTO.
The meeting also frowned at the abuse of axle load or tonnage limits, with the NNPC agreeing to engage the Nigerian Customs Service (NCS) for enforcement of preventing the importation of tanks that exceed 45,000 litres capacity.
The road infrastructure tax credit (RITC) scheme enables companies with high tax profiles to construct roads in a negotiated agreement with the federal government to provide the infrastructure instead of taxes.
It is a public-private partnership (PPP) intervention that enables the Nigerian government to leverage private sector capital and efficiency for the construction, repair, and maintenance of critical road infrastructure in key economic areas in Nigeria.