CAC To Register Companies Within Three Hours 
The Corporate Affairs Commission (CAC) says it is prioritising the reduction of the registration circle for new firms to three hours.
Garba Abubakar, register general and chief executive officer of CAC, said this at a recent dinner in honour of Ademola Seriki, chairman of CAC governing board.
The new development follows the deployment of an end-to-end registration module by the commission which is expected to be concluded before the end of 2021.
To achieve the target, Abubakar said CAC was making arrangements to empower over 400 approving officers with working tools to process and approve registration applications either from home or anywhere necessary.
In his remarks, Seriki said despite the devastating effects of the COVID-19 pandemic, CAC initiated series of reform initiatives.
He said some of the initiatives include: the mandatory requirement for obtaining letter of good standing from CAC for procurement purposes; and an optional notification alert system
He explained that with the latter, companies bidding for government contracts must obtain letter of good standing from CAC in a bid to further strengthen the fight against corruption; while the former initiative provides that companies can elect to be notified whenever changes were made in their structure at the commission.
Seriki further said all the new innovations are in their final stages and also lauded Abubakar for his immense support and cooperation.
In October 2020, CAC said company registration will be concluded in 48 hours while business names will be concluded same day, and also ensured a 5-day completion for other post-incorporation services not available electronically.
Minister Affirms Nigeria Air Will Take Off April 2022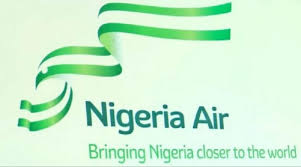 Nigeria's national carrier, Nigeria Air, will take off by April 2022, Hadi Sirika, minister of aviation, said on Wednesday.
The minister announced the take-off date while briefing state house correspondents after the federal executive council (FEC) meeting at the presidential villa, Abuja.
He said the national carrier will be run by a company in which the Nigerian government will hold a five percent stake while Nigerian entrepreneurs will hold 46 percent.
He said the remaining 49 percent will be reserved for yet to be assigned strategic equity partners, including foreign investors.
Sirika said the national carrier, when operational, will create about 70,000 jobs for Nigerians.
Nigeria Needs $1.5trn To Bridge Infrastructure Gap, Says Buhari
President Muhammadu Buhari says Nigeria needs $1.5 trillion within a 10-year period to achieve an appreciable level of infrastructural development.
According to a statement by Garba Shehu, presidential spokesperson, Buhari said this on Tuesday at the COP26 side event on improving global infrastructure.
COP26 is currently holding in Glasgow, Scotland.
The president said his administration has taken infrastructure expansion in Nigeria seriously, while being conscious of the fact that new investments in critical sectors of the economy would aid lifting 100 million Nigerians out of poverty by 2030.
"There is a nexus between infrastructural development and the overall economic development of a nation," Buhari said.
"My administration identified this early enough as a major enabler of sustainable economic development and the realisation of other continental and global development aspirations, particularly the 2030 Agenda for Sustainable Development Goals.
"On my assumption of office in 2015, Nigeria faced a huge infrastructure deficit and the total National Infrastructure Stock was estimated at 35% of our Gross Domestic Product.
"In solving these problems, we embarked on a massive infrastructure expansion programme in the areas of Health care, Education, Transportation, Manufacturing, Energy, Housing, Agriculture, and Water Resources.
"We provided more financial resources for these policies, charted new international partnerships and pursued liberalisation policies to allow private sector participation.
"We introduced the revised National Integrated Infrastructure Master Plan – a policy document that ensures our infrastructure expansion projects is cross-sectorally integrated and environmentally friendly."
The president welcomed the plan of the G7 countries to mobilise hundreds of billions of dollars of infrastructure investment for low- and middle-income countries.
He noted that the 'Build Back Better World' plan, an initiative of the G7 countries, is expected to be a value-driven, high-standard, and transparent infrastructure partnership.
Buhari also told the world leaders that Nigeria is open to investment in infrastructural development.
''Nigeria is ready for your investments in infrastructural development in the country," he said.
''My administration has established a clear legal and regulatory framework for private financing of infrastructure to establish a standard process, especially on the monitoring and evaluation process.
''We look forward to working with you in this regard."
PenCom Moves To Diversify Pension Funds Portfolios, Reduce FG's Pension Liabilities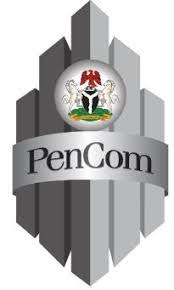 By Sola Alabadan
The National Pension Commission (PenCom) has promised to focus efforts on facilitating increased diversification of Pension Fund portfolios, as well as aggressively pursue efforts aimed at reducing pension liabilities of the Federal Government.
PenCom's Director General, Mrs. Aisha Dahir Umar, stated this in her report contained in the 2020 annual report of the commission made available today.
She also assured that the commission would seek to expand coverage of the Contributory Pension Scheme in States, Local Governments and the informal sector; while also enhancing public awareness campaign efforts, and striving to improve service delivery in the industry.
Going forward, the PenCom boss pointed out that the commission would re-evaluate the milestones of the past years and consolidate its efforts to build a future-ready and resilient work environment underpinned by various initiatives.
She emphasised that PenCom's focus shall be on a five-prong strategic approach that steadily pursues and addresses identified gaps while creating a more agile organisation with a culture that supports innovation and continuous improvement.
Meanwhile, the annual report indicated that the Pension Fund Administrators (PFAs) generated total earnings of N109.68billion in 2020, representing an increase of 3% when compared with the N106.70billion recorded in 2019.
The combined operating expenses incurred by the PFAs amounted to N55.20billion, while profits before taxes amounted to N54.48billion.
The major source of income for the PFAs was fund management fees, which accounted for over 80% of total Income.
The PFAs recorded a combined Return on Assets of 30.07% and a combined Return on Equity of 35.19%. This indicated that the PFAs sustained their profitability in the year under review.
The six CPFAs generated a total revenue (income and transfers from Sponsors) of N2.68billion, which was a 7.58% decrease compared to the N2.90bllion generated in 2019.
The major source of revenue for the CPFAs were inflows from their sponsor companies, which constituted 55% of their total revenue, while management fees and investment income accounted for 41% and 4%, respectively.
The CPFAs incurred a total expenditure of N2.74billion and a combined profit of N52.38million in 2020. Operating expenses comprised mainly of staff costs, which accounted for over 69% of operating expenses.
The PFCs generated a combined income of N24.09billion, representing a 2.75% decrease when compared with the N24.77billion generated in 2019.
The major source of income for the PFCs was custodial fees, which constituted 80% of their total income, while investment income and other income accounted for about 20% of PFCs total income.
The PFCs incurred total operating expenses of N7.73billion and a combined profit of N16.36billion in 2020. This indicated a 12.61% decline in the PFCs' profitability when compared to the N18.72 billion recorded in 2019.