AM Best Warns Of Big Losses For Insurers Writing Event Cancellation Business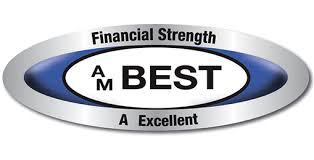 Although event cancellation insurance represents a very small percentage of overall property/casualty premium, the losses for carriers that write this line of business amid the COVID-19 outbreak still could be significant, according to a new AM Best commentary.
Losses on this line of business could have a compounding effect as carriers navigate other lines of business exposed in the pandemic such as business interruption, directors and officers, and workers' compensation, as well as dealing with losses on assets, says the commentary, "Event Cancellation Insurers May Rethink Their Strategies."
One of the world's largest events, the Tokyo Olympic Games, was postponed on Tuesday until 2021, the first such delay in the modern Games' 124-year history. The fact they have been postponed, as opposed to canceled, could be a relief to insurers, according to some analysts.
Swiss Re has announced that it has a $250 million exposure to the Olympic Games in Tokyo, while Munich Re revealed it could have exposure amounting to hundreds of millions of euros. The postponement of the Games could have implications on insurers, depending on the individual contract terms, AM Best said.
AM Best notes that event insurance is a customized form of insurance, and every covered event is unique and policy wording can vary greatly. Limits can be as low as $500,000, and up as high as $10 million depending on the circumstances, and prices may vary as well.
The insured could be an event organizer, sponsor or venue, as well as other stakeholders such as caterers, entertainers and keynote speakers.
Communicable disease is not always a covered peril and the applicability of COVID-19 is uncertain. According to AM Best analysts, withdrawals by individuals from events owing to COVID-19 concerns are unlikely to be covered and prohibitions by local municipalities of gatherings of more than 150 persons or curfews that result in cancellations also would not be covered. For events cancelled following national emergency announcements or state proclamations, event insurance could apply and insurers then would be responsible.
AM Best warns that insurers should be prepared for possible broader interpretations of contract language by courts and said "given the global impact of event cancellations, these interpretations could dramatically impact the results of event insurance providers."
Fitch Ratings earlier this month noted that event cancellation is one area of insurance that may have losses, even though the overall impact of the coronavirus on P/C insurance industry should be modest. According to Fitch, industry experts anticipate coverage of approximately $2 billion for the Olympics event, with the large risk spread among several insurance companies.
While planners of events could have purchased pandemic coverage before the current outbreak, those trying to get pandemic coverage going forward are unlikely to find it. "As things stand at the moment, you would struggle to get coronavirus cover for any event, until we know where we are with this virus," Rebecca Mitchell, contingency underwriter at ArgoGlobal, told Reuters recently.
AM Best said last week that it is developing stress testing that it will conduct on its rated insurance companies' balance sheets to gauge the impact of the COVID-19 virus fallout on their risk-adjusted capital levels, investment portfolios, reserve adequacy and other aspects of the risks borne by rated entities.
Sovereign Trust Insurance Pays Claims From EndSARS Protests, Others Totalling N2.9B
Sovereign Trust Insurance Plc paid claims totaling N2, 900,626,054.21 to various insured spread across the country in 2020, in keeping faith with its promise to pay all genuine claims as and when due.
The company's Spokesperson, Mr. Segun Bankole pointed out that the underwriting firm is committed to claims settlement as and when due beyond lips service. He stated that the claims experience in 2020 was quite interesting in the sense that the company had to settle some claims that emanated as a result of the civil commotion in the country occasioned by the EndSARS protests in major parts of the country.
He further said that a very significant number of customers have really come to appreciate the role of insurance in their everyday life and that accounted for the sum paid as claims in 2020.
The summary of the claims paid in 2020 shows that Motor had the highest figure of N948 million with energy Insurance ranking second with total claims settled to the tune of N802.3 million. Fire Insurance claims amounted to N562.8 million, while Marine & Aviation claims stood at N284.6 million. The total sum of N236.6 million was paid as claims on General Accident Policy, with Engineering insurance accounting for N66.4 million.
While commenting on the intent of the organisation as regards claims settlement, the Executive Director, Technical Operations, Mr. Jude Modilim had this to say, "there is no compromise to genuine claims settlement in Sovereign Trust Insurance Plc because the major focus of the company is to ensure that our teeming customers get to enjoy the benefits of taking out any form of insurance policy with us through prompt settlement of their claims when the need arises. That to us, is the only way to prove that we are well and alive to our responsibilities as an Underwriting Firm in the country. We intend to uphold this obligation and we will always continually strive to make good our promise.
In the same vein, the Managing Director/CEO of the organisation, Mr. Olaotan Soyinka also stated that the company has put in place a friendly-claim-process with the major aim of putting smiles on the faces of its various customers across the country by ensuring that claims are settled within the shortest period possible on completion of all necessary documentation.
Our commitment to uphold the tenets of our Vision and Mission has made the company one of the country's most relevant and responsive insurance companies in the country. Sovereign Trust Insurance Plc is no doubt a formidable force to reckon with in the Nigerian Insurance landscape with a network of offices in all the major cities of the country buoyed by cutting-edge technology in delivering seamless and convenient insurance service to all teeming customers in the country and beyond.
$268b Losses From Natural Disasters Recorded In 2020, With 64% Uninsured
Aon plc has
launched its global
Weather, Climate & Catastrophe Insight: 2020 Annual Report
. The report evaluates the impact of global natural disaster events to identify trends, manage volatility and enhance resilience.  
The report reveals that the 416 natural catastrophe events of 2020 resulted in economic losses of USD268 billion – 8% above the average annual losses for this century – as costs continue to rise due to a changing climate, more people moving into hazard-prone areas and an increase in global wealth. Of this total, private sector and government-sponsored insurance programmrs covered USD97 billion, creating a protection gap of 64%, which is the portion of economic losses not covered by insurance. This highlights the importance of addressing the underserved by ensuring that there is increased access to affordable insurance products in the future.
"The global response to the socioeconomic volatility caused by the COVID-19 pandemic has increased focus on other systemic risks – particularly climate change – and is causing a fundamental reordering of business priorities. This report highlights the increasing likelihood of 'connected extremes' and reinforces that leading organisations of the future will be defined by their ability to manage the global implications of concurrent catastrophic events," said Greg Case, CEO of Aon. "In a highly volatile world, risk remains ever present, is more connected and, as a result, is also more severe – and 2020 has underscored this reality. It has also emphasized the need for enhanced collaboration between the public and private sectors, which will be essential to close the rising protection gap and build resilience against natural catastrophes."
During the year, more than 8,000 people lost their lives due to natural catastrophes. Tropical cyclone was the costliest peril, causing more than USD78 billion in direct economic damage. It was closely followed by flooding (USD76 billion) and severe convective storm (USD63 billion). From a climate perspective, NOAA cited 2020 as the world's second-warmest since 1880 for land and ocean temperatures at +0.98°C (+1.76°F) above the 20th-century average.
Steve Bowen, Director and Meteorologist for Aon's Impact Forecasting team, commented: "The world continues to evolve as it is faced with new challenges around natural perils. While many private and public sector entities primarily focus on physical and human hazard risks, an increasing number of global regulative bodies are further pivoting towards how to handle emerging transitional and subsequent reputational risks. This is especially true as the financial and humanitarian risks surrounding climate-enhanced events become more evident on a daily basis. Focus at the corporate and federal levels will be critical around investments in risk mitigation, resilience, and sustainability as the landscape around climate change solutions continues to accelerate with renewed urgency.
Significant regional events during 2020 included:
Costliest year on record for global severe convective storms led by historic U.S. derecho
U.S. mainland endured a record-breaking 12 named storm landfalls, including six hurricanes
Super Typhoon Goni struck the Philippinesas the strongest landfalling storm ever recorded globally at 195 mph
Ciara became Europe's costliest windstorm since Xynthia in 2010
Drought conditions reduced agricultural crop yields in Brazil and Argentina, burning 30% of the Pantanal Region
The most widespread Yangtze River Basin floods since 1998 caused USD35 billion of economic damage in China's monsoon season.
Sovereign Trust Insurance Maintains A- Rating With GCR
For over a decade now, Sovereign Trust Insurance Plc has consistently maintained A- rating with the international rating agency, Global Credit Rating, GCR based in South Africa. Global Credit Rating's recent solvency and operational report for financial institutions in Nigeria and other allied businesses released in December 2020, indicated that Sovereign Trust Insurance Plc maintained A- rating with the international rating agency, GCR based in South Africa.
Sovereign Trust  has consistently maintained the A- rating for more than a decade now.
The rating agency affirmed that the insurance company has great potentials for growth in the years ahead, considering some of the strategies that have been put in place to propel its operations.
GCR noted that the company has shown a great deal of consistency in her claims paying obligations to her numerous customers spread all over the country.
The Report further stated that the listing of the Rights Issue in 2019 helped in increasing the Shareholders' funds of the company by 33.8% to N7.8b by the end of the Financial year in 2019 as against the figure of N5.8b in 2018.
Consequently, by the Third quarter of 2020, the Shareholders' funds had increased to N8.2b which also translated to a 31% increase in the same corresponding period of 2019 with a figure of N6.3b.
In the rating agency's opinion, Sovereign Trust Insurance Plc is strong in liquidity with more than adequate claims coverage that compares well to industry averages.
The capital adequacy of the Underwriting Firm is considered strong according to the rating report and this is underpinned by the sizeable capital base catering for the quantum of insurance and market risks assumed.
In this regard, the ratio of Shareholders' funds to NEP, (Net Earned Premium) improved to 189.2% in the Q3 of 2020 as against 130.9% in the corresponding quarter of 2019.
In terms of peer-to-peer performance comparison, Sovereign Trust Insurance Plc did very well when compared with other selected insurers in terms of Capital, Total Assets, Gross Premium Income (GPI) and Net Premium Income (NPI).
The company has creatively been able to develop a good mix of its clientele base with personal lines contributing 42% of its Gross Premium Income during the rating period. The introduction of the Enhanced Third-Party Motor Insurance Cover with the acronym E3P in 2019 complemented the efforts of Management at driving retail business initiatives in the industry. Other new retail products are already in the pipeline and will soon be introduced to the market in a not-too-long distant time.
The report also stated that as a result of STI's increased underwriting capacity and geographical diversification, the organization has developed a sound business profile supported by a moderately strong competitive position and improved brand acceptance hinged on continuous marketing drive and a well-established Brokers' relationship of diverse business mix.
As observed by the Rating Agency, insurance penetration remains very low in the country at an estimated ratio of 0.5% for general insurance businesses.
Sovereign Trust Insurance Plc has over the years demonstrated commitment to optimally maintaining a leading position in the insurance industry in Nigeria.