AM Best Warns Of Big Losses For Insurers Writing Event Cancellation Business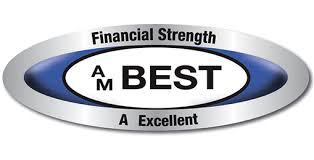 Although event cancellation insurance represents a very small percentage of overall property/casualty premium, the losses for carriers that write this line of business amid the COVID-19 outbreak still could be significant, according to a new AM Best commentary.
Losses on this line of business could have a compounding effect as carriers navigate other lines of business exposed in the pandemic such as business interruption, directors and officers, and workers' compensation, as well as dealing with losses on assets, says the commentary, "Event Cancellation Insurers May Rethink Their Strategies."
One of the world's largest events, the Tokyo Olympic Games, was postponed on Tuesday until 2021, the first such delay in the modern Games' 124-year history. The fact they have been postponed, as opposed to canceled, could be a relief to insurers, according to some analysts.
Swiss Re has announced that it has a $250 million exposure to the Olympic Games in Tokyo, while Munich Re revealed it could have exposure amounting to hundreds of millions of euros. The postponement of the Games could have implications on insurers, depending on the individual contract terms, AM Best said.
AM Best notes that event insurance is a customized form of insurance, and every covered event is unique and policy wording can vary greatly. Limits can be as low as $500,000, and up as high as $10 million depending on the circumstances, and prices may vary as well.
The insured could be an event organizer, sponsor or venue, as well as other stakeholders such as caterers, entertainers and keynote speakers.
Communicable disease is not always a covered peril and the applicability of COVID-19 is uncertain. According to AM Best analysts, withdrawals by individuals from events owing to COVID-19 concerns are unlikely to be covered and prohibitions by local municipalities of gatherings of more than 150 persons or curfews that result in cancellations also would not be covered. For events cancelled following national emergency announcements or state proclamations, event insurance could apply and insurers then would be responsible.
AM Best warns that insurers should be prepared for possible broader interpretations of contract language by courts and said "given the global impact of event cancellations, these interpretations could dramatically impact the results of event insurance providers."
Fitch Ratings earlier this month noted that event cancellation is one area of insurance that may have losses, even though the overall impact of the coronavirus on P/C insurance industry should be modest. According to Fitch, industry experts anticipate coverage of approximately $2 billion for the Olympics event, with the large risk spread among several insurance companies.
While planners of events could have purchased pandemic coverage before the current outbreak, those trying to get pandemic coverage going forward are unlikely to find it. "As things stand at the moment, you would struggle to get coronavirus cover for any event, until we know where we are with this virus," Rebecca Mitchell, contingency underwriter at ArgoGlobal, told Reuters recently.
AM Best said last week that it is developing stress testing that it will conduct on its rated insurance companies' balance sheets to gauge the impact of the COVID-19 virus fallout on their risk-adjusted capital levels, investment portfolios, reserve adequacy and other aspects of the risks borne by rated entities.
CIIN Announces Second Edition Of Insurance Textbook 
Falekulo Emerges New MD Of Nigeria Re
Mr Olugbenga Falekulo has been appointed as the new Managing Director of Nigeria Reinsurance Corporation, as part of efforts  to ensure that the Reinsurance firm continue in its quest for transparent and accountable management of insurance in the country.
Falekulo, with over 25 years of experience spanning across the sector, said he brought his wealth of experience and professionalism to the fore.
The new Managing Director stated that he and his team are prepared to take Nigeria Re to the next level in the market.
Although he did not disclose the strategic plans the new new management have put together, he assured that Nigeria Re is taking a new dimension in the insurance industry, promising that a new era is here for the company.
He has BSc in Insurance, Masters in Business Administration, and he is also a.member of the Chartered Insurance Institute of London.
Prior to this appointment, he had worked with NICON Insurance, Great Nigeria and Continental Re. He left Continental as an Exexutive Director before in 2014 and went into his private business.
He is well travelled and has attended so many courses within and outside Nigeria. He is married with children.
Nigeria Reinsurance has Mr Mela Audu Nunghe as its Chairman, Falekulo as Managing Director/Chief Executive Officer, Mr Olusegun Ilori as Executive Director, Finance & Administration, Mr Alexander Ayoola Okoh, the Director-General of Bureau for Public Enterprises (BPE) as Non-Executive Director, and Mrs Yvonne Isichei as Non-Executive Director (Independent).
Nigeria Reinsurance was established under the Nigeria Reinsurance Corporation Act No. 49 of 1977. It commenced operations on January 1, 1978, as Nigeria's flag reinsurer, wholly owned by the Government of the Federal Republic of Nigeria. In 2002, the Corporation was transformed from being a Federal Government wholly owned Corporation to a privatised company with the government retaining some shares. The Corporation, which has been in operation for over 40 years, is in the business of assuming risks, providing reinsurance services and risk management solutions to its clients.
Pension Fund Assets Now N12. 7trillion, Contributors 9. 4million
By Sola Alabadan
The pension fund assets accumulated under the Contributory Scheme in Nigeria was N12.66 trillion as at 30 June 2021, while the number of registered contributors has grown to 9.38 million, the Director General, National Pension Commission (PenCom), Aisha Dahir-Umar, said.
She stated this at the workshop organised PenCom for journalists in Lagos on Monday. The theme of the workshop was "Positioning the Pension Industry in a Post COVID Era".
The PenCom boss also informed that President Muhammadu Buhari  has approved the payment of some outstanding pension liabilities of the Federal Government, under the CPS.
This covered payment of outstanding accrued pension rights for verified and enrolled retirees of treasury-funded MDAs that are yet to be paid their retirement benefits, and the backlog of death benefits claims due to beneficiaries of deceased employees of treasury funded MDAs.
Similarly, the President also approved the payment of 2.5 percent differential in the rate of employer pension contribution for FGN retirees and employees, which resulted from the increase in the minimum pension contribution for employers from 7.5 percent to 10 percent, in line with Section 4(1) of the Pension Reform Act (PRA) 2014, she added
She emphasised that these payments would boost the RSA balances of the beneficiaries towards better retirement benefits, while the settlement of these outstanding accrued pension rights of verified and enrolled FGN retirees would result in reversing a major challenge that has lingered since 2014.
She stressed that the commencement of payment of the reviewed monthly pension contribution rate by the Federal Government is another significant step in ensuring compliance with the PRA 2014.
According to her, the most recent technological innovation introduced by the Commission is the in-house designed and developed online Enrolment Application, which has capabilities to register, verify and enroll prospective retirees of Treasury-Funded Federal Ministries, Departments and Agencies (MDAs).
By the deployment of this new application, she pointed out that mass gathering of people has been avoided while enhancing convenience for the prospective retirees through a seamless enrolment process.
Another notable technological innovation by the Commission was the design and deployment of the Retirement Savings Account (RSA) Transfer System (RTS), which was launched in November 2020, she further stated.
The RTS is a Computer Application developed by the Commission, through which RSA holders transfer their RSAs from one Pension Fund Administrator (PFA) to another. Indeed, the activation of the RSA transfer provision, which deepens individual choices, is a major milestone in the implementation of the
CPS.
The PenCom DG reassured stakeholders that the implementation of the CPS remains on course, saying that the maintenance of a consistent growth trajectory continues to justify the Commission's overriding investment  philosophy of ensuring the safety of pension fund assets.
She added that public enlightenment and education is one of the five Strategic Focus Areas currently pursued by the Commission, lamenting that there still exists a knowledge gap on the CPS, 17 years after the pension reform in Nigeria.
Consequently, she maintained that the Commission is committed to reinvigorating its public enlightenment and education drive in order to address this challenge.
Other Strategic Focus Areas include the resolution of outstanding pension liabilities of the Federal Government; portfolio diversification of pension fund investments, improvement in customer service delivery across the pension industry and unrelenting pursuit of sustainable growth of the pension industry by expanding coverage of the CPS.