Allianz Highlights How Covid-19 Changes Claims Trends, Risk Exposures For Companies, Insurers
The Covid-19 pandemic is one of the largest economic loss events in history for companies and insurers alike. However, it's not only the magnitude of the impact which is unprecedented. Claims trends and risk exposures are likely to evolve in both the mid- and long-term as a result of the pandemic. With the reduction in economic activity during lockdown phases, traditional property and liability claims have been subdued, most notably in the aviation and cargo sector, but also in many other industries with fewer accidents at work, on the roads and in public spaces, according to a new report Covid-19 – Changing Claims Patterns from Allianz Global Corporate & Specialty (AGCS).
"The coronavirus outbreak has reduced risk in some areas while, at the same time, changing and heightening it in others. The wider changes in society and industry brought about and accelerated by the pandemic are likely to have a long-term impact on claims patterns and loss trends in the corporate insurance sector," says AGCS Chief Claims Officer Thomas Sepp in an interview on AGCS' website. "The growing reliance on technology, shift to remote working, reduction in air travel, expansion of green energy and infrastructure and a rethinking of global supply chains will all shape future loss trends for companies and their insurers."
Estimates vary, but the insurance industry is currently expected to pay claims related to the pandemic of as much as $110bn in 2020 according to Lloyd's. AGCS alone has reserved about €488mn (US$571mn) for expected Covid-19 related claims, especially for the cancellation of live events and the disruption of movie or film productions in the entertainment industry.
Surged and subdued
"We have seen claims in some lines of business, such as entertainment insurance, surge during Covid-19, while traditional property and liability claims have been subdued during lockdown periods," says AGCS Global Head of Claims, Philipp Cremer. "There is still the potential for claims to occur as factories and businesses restart after periods of hibernation, and given the longer development patterns for third-party claims in casualty lines."
Claims notifications from motor accidents, slips and falls or workplace injuries slowed as more people stayed at home, and with the temporary closure of many shops, airports and businesses during lockdowns across the world. AGCS also noticed a positive impact on US claims settlement from the suspension of courts and trials. Some claimants and plaintiffs have been more open to negotiating settlements out of court rather than opting to wait a long time until their case is scheduled – a trend also highlighted in another recent AGCS publication on liability loss trends. In general, claims activity is likely to pick up again following resumption of economic activity.
The AGCS report identifies the impact of the pandemic on claims trends in different lines of insurance and how they might evolve in future:
Property/Business interruption
Property damage claims were not significantly impacted by Covid-19 as loss drivers such as weather are not correlated. However, as production lines restart and ramp up, this can exacerbate the risk of machinery breakdown and damage and even fire and explosion. "Restarting a factory is a stress test. We have already seen a few claims related to ramp-ups in the past few months – and there may be more to come", says Raymond Hogendoorn, Global Head of Short-Tail Claims, AGCS. In addition, with fewer people potentially onsite, inspections and maintenance may be delayed or loss incidents such as a fire or escape of water may be noticed too late, increasing the severity of damage.
Covid-19 has caused business closures and disruptions globally – which often may not be covered in the absence of physical damage as trigger of coverage. However, the pandemic has impacted the settlement of standard business interruption (BI) claims in different ways. On one hand, factories in hibernation will not produce large BI claims, as many manufacturers, their customers and suppliers, either shut down or scale back production. When a US automotive supplier was hit by a tornado in spring, the resulting business interruption loss was lower than it would have been during normal operations. Conversely, containment measures during lockdowns can lead to longer and more costly disruptions as access restrictions prevent effective loss mitigation and prolong the reinstatement period, as a fire and explosion at a chemical plant in South Korea demonstrated.
Liability and Directors & Officers (D&O) Insurance
To date, AGCS has only seen a few liability claims which are Covid-19 related. However, liability claims are typically long-tail with a lag in reporting, so general liability and workers' compensation claims related to Covid-19 may yet materialize. A number of outbreaks of coronavirus have been linked to high-risk environments such as gyms, casinos, care homes, cruise ships or food/meat processing plants.
A wave of insolvencies, as well as event-driven litigation, could be potential sources of D&O claims. To date, only a relatively small number of securities class action lawsuits related to Covid-19 have been filed in the United States, including suits against cruise ship lines that suffered outbreaks. The pandemic could trigger further litigation against companies and their directors and officers, if it is perceived boards failed to prepare adequately for a pandemic or prolonged periods of reduced income.
Aviation
The aviation industry has seen few claims directly related to the pandemic to date. In a small number of liability notifications, passengers have sued airlines for cancellations or disruptions. Slip and fall accidents at airports – traditionally one of the most frequent causes of aviation claims – have declined with the massive reduction in global air traffic, which fell by a record 94% year-on-year in April 2020.
"Although a large proportion of the world's airline fleet have been grounded loss exposures do not just disappear. Instead they change and can create new risk accumulations," says Joerg Ahrens, Global Head of Long-Tail Claims at AGCS. For example, grounded aircraft might be exposed to damage from hurricanes, tornados or hailstorms. The risk of shunting or ground incidents also increases and can result in costly claims.
Long-term claims trends
Covid-19 is accelerating many trends such as a growing reliance on technology and rising awareness of the vulnerabilities of complex global supply chains. Going forward, many businesses are expected to review and de-risk their supply chains and build in more resilience. This could involve some reshoring of critical production areas because of disruption caused by the pandemic. Such a move would likely impact frequency of claims and the costs of any future business interruptions.
Meanwhile, the growth of home working means that companies may have lower property assets and fewer employees on site in future, but there would be corresponding changes in workers` compensation and cyber risks. During the pandemic cyber risk exposures have heightened, with reports of the number of ransomware and business email compromise attacks increasing. To date, AGCS has only seen a small number of cyber claims which are Covid-19 related however.
Digital claims handling
Covid-19 has also reinforced the need for digitalization of claims handling. Remote claims inspections and assessments for tornados, floods or major industry accidents are now possible through satellite, drone or image capture technology and tools such as MirrorMe. "Just a few years ago, claims processes were mostly manual and paper-based and many people could not have imagined handling claims remotely," says Cremer. "Now technology plays a key role. AGCS' cloud-based claims platform has passed the test of the coronavirus with our digital claims processes proving resilient throughout the lockdown. This, together with a strongly collaborative approach from our clients and brokers, has enabled our claims teams to handle a surge in claims and deliver expert service without disruption while working remotely."
Emirates Offers Travellers $500,000 Multi-risk Travel Cover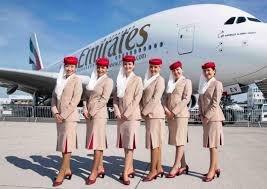 Emirates airlines has announced that it will provide travellers a multi- risk travel cover worth $ 500 , 000 on top of its current COVID-19 cover.
The airline stated that the new multi- risk travel insurance and COVID-19 cover will automatically apply to all Emirates tickets purchased from December 1 , and extend to Emirates codeshare flights operated by partner airlines , as long as the ticket number starts with 176.
Emirates Chairman and Chief Executive , Ahmed bin Al Maktoum was quoted as saying , " Emirates was the first airline to offer complimentary global COVID -19 cover for travellers back in July , and the response from our customers has been tremendously encouraging.
" We have not rested on our laurels and instead continued to look at how we can offer our customers an even better proposition. We are very pleased to be able to now provide this new multi- risk travel insurance and COVID – 19 cover , which is another industry first, to all our customers."
He added, " We aim to give our customers even more confidence in making their travel plans this winter and moving into 2021 by the launch of this feature ."
Highlights of the coverage include out -of – country emergency medical expenses and evacuation up to $ 500 ,000 , valid for COVID -19 ( contracted during the trip ) and other medical emergencies while travelling abroad.
It also involves trip cancellation up to $ 7 ,500 for non- refundable costs if the traveller or a relative ( as defined in the policy ) is unable to travel because they are diagnosed with COVID- 19 before the scheduled trip departure date , or for other named reasons – similar to other comprehensive travel cover products.
COVID-19 Pandemic Poses Severe Challenges To African Insurers, AIO Reveals

By Sola Alabadan
The Africa Insurance Pulse launched today by the Africa Insurance Organisation (AIO) indicated that the COVID-19 pandemic posed severe challenges to Africa's insurers, even as the insurers expect further uncertainty in the remainder of 2020 and 2021.
As in the past, this 5th edition of the Insurance Pulse titled "Growth perspectives of African re-/insurance markets", is based on diligent market research and in-depth interviews with insurer, reinsurers and brokers operating in the continent.
The research was conducted by Faber Consulting on behalf of the AIO and sponsored by Africa Re.
Jean Baptiste Ntukamazina, Secretary General of AIO, said: "The COVID-19 pandemic has caught the global insurance industry largely unprepared. Those African insurance and reinsurance companies with a strong capital base, and the ability to distribute their products digitally were better equipped to weather the impact of the pandemic. This will enable them to capitalise faster on the business opportunities arising after the crisis."
Capital & digitalisation as unique strategic differentiators in times of COVID-19
Those African insurers with a strong capital basis and already established digital distribution channels were better prepared to deal with the impact of the COVID-19 crisis. The combination of both factors protected them against the worst effects of the crisis and enabled them to maintain their client relations even during lockdown periods or in a social-distancing environment. As these insurers strengthened their market position during the pandemic, they will be even stronger in capturing those business opportunities, rising in the future.
Regulators focused on protecting African policyholders
Following the outbreak of the pandemic, regulatory authorities have given re-/insurers more time to cushion the impact from the sudden contraction of the economy. At the same time, they encouraged re-/insurers to pay claims promptly. Those re-/insurers operating according to risk-based capital regimes were better prepared to deal with the COVID-19 crisis.
Dr. Corneille Karekezi, Group Managing Director and Chief Executive Officer, Africa Re said: "Insurance regulation in Africa has significantly improved in recent years. Various regulators have pushed ahead, mandating the implementation of risk-based capital schemes or capital increases, as well as improved operations and risk management. At the same time, we witness rising protectionist efforts to retain insurance and reinsurance premiums locally. Regulators should assure that in particular in times of economic distress, insurers have access to the highly-rated risk capacity and expertise that well-diversified reinsurer provides. Indeed, some recent catastrophes, including large natural catastrophes or man-made claims in South Africa, Cameroon and Lebanon, and in addition to the threat presented by COVID-19 potentially related claims remind us that some exposures can quickly exceed local capacity."
The pandemic will change the African insurance landscape & reduce top-line of insurers
Senior executives predict that COVID-19 will lead to an accelerated consolidation of Africa's insurance industry, eliminating those companies with limited resources and fragile processes. Such a shake-out would strengthen the continent's insurance markets and benefit policyholders through higher security and a drive for more innovation.
Executives expect an improved risk awareness among consumers, leading to higher demand for insurance products. However, executives are concerned about the impact of COVID-19 on the income of African households. They expect that policyholders will limit their spending and favour savings for fear of a reduction in income or job losses. This, in turn, will affect their insurance purchasing behaviour, ultimately leading to a decrease in premium income.
Andreas Bollmann, Partner at Faber Consulting, commented: "Despite the impact from COVID-19, Africa's insurers and reinsurers remain confident of the fundamental growth potential of their market. They believe that the effects of the pandemic will be offset by an accelerated digital transformation, supportive government and regulatory policies, and increased risk awareness by consumers."
For the remainder of 2020 and 2021, Africa's insurance executives expect a continuation of the high level of uncertainty. Re-/insurers have to maintain adequate solvency, ensure operational resilience and remain responsive to customer needs. In 2020 insurers introduced large-scale transformative investments to redefine their core value proposition, optimise operations, update technology and to build a workforce for the future. In 2021 they have to continue on this path of strengthening their competitiveness and thus contributing to a more robust marketplace.
AIO was established in 1972 in Mauritius as a non-governmental organisation recognised by many African governments.
Currently, the AIO has 365 members, 345 of them from 47 countries in Africa and 15 associate international members from 9 countries.
Insurance, Pension Operators Tasked On Investment Drive, Proper Information Dissemination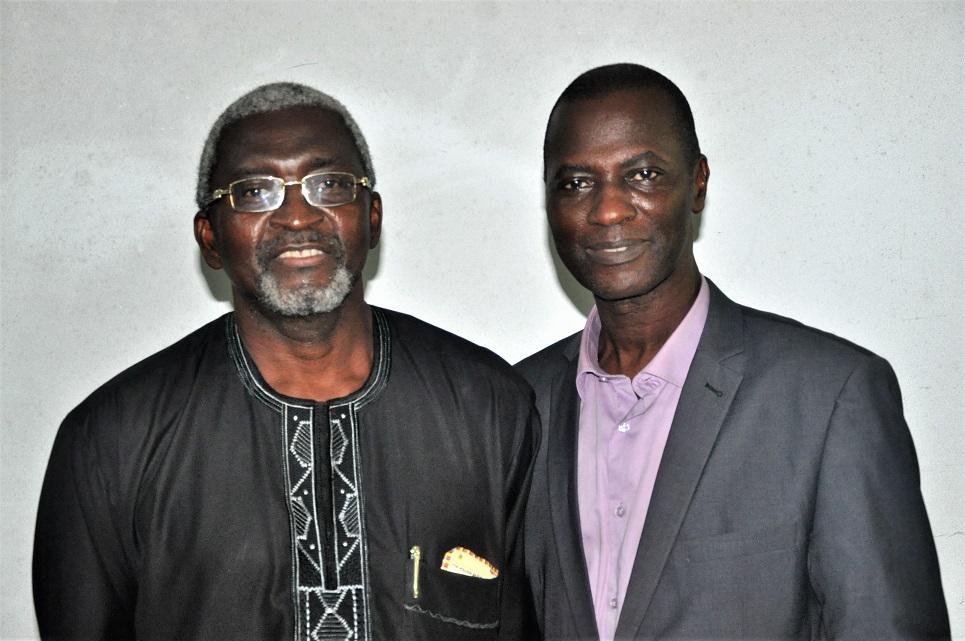 Insurance and pension operators in Nigeria have been charged to embark on aggressive investment drive, while providing regular information to their shareholders and other stakeholders.
A financial analyst, Mr. Nona Awo, also urged insurance and pension operators to avail journalists of relevant data to ensure proper dissemination of information to the teeming populace.
He spoke at the 2020 National Association of Insurance and Pension Correspondents (NAIPCO) Members' Training on Developmental Financial Journalism in Lagos recently. 
Awo pointed out that even though the primary duty of the insurer is to collect premium the policyholders and pay claims to these policyholders when the need arises, it is, however, first an investment targeted at curbing risk.
He revealed that there are a lot of investment windows in the country when maximised capable of placing the insurance industry in a better position to increase its contribution to the nation's Gross Domestic Product (GDP).
"It is important to talk about investment in insurance as it tells you about today and tomorrow returns," he said. He called on insurers to appoint investment experts on their board of Directors to make good profit from investment made.
He highlighted poor investment habit as one of the major reasons why some insurers find it difficult to settle claims when it arises. "One of the major challenges in the industry is claims settlement which can be resolved with proper investment plans that gives outstanding returns," he stressed.
In a similar vein, media career development specialist, Mr. Lekan Otufodunrin, who spoke on Developmental Reporting and Opportunities,  described data journalism as the ability to analyse and examine numbers and to know how to manage large data sets and read them correctly.
During his address, Otufodunrin urged journalists to focus more on reporting and analysing data while reporting insurance activities to promote awareness and sensitise the public on the need to insure.
According to him, story telling should be enhanced with infographics, data analysis, transcripts, to mention but a few
He stressed that, the industry needs a workflow that consists of digging deep into data by scraping, cleansing and structuring it, filtering by mining for specific information, visualising and making a story.
"Our platforms are no longer traditional, we are now multi-media, our audience are now more sophisticated and have access to multiple sources of information" he added.