African Trade Insurance Agency Supports $67m Solar Plant 
African Trade Insurance Agency's (ATI) Regional Liquidity Support Facility (RLSF) is providing liquidity cover for a tenor of up to 10 years to the recently announced $67 million solar power project in Malawi, which is backed by an international consortium.
The Nkhotakota Solar Power Plant, one of Malawi's first commercial scale independent solar power projects, is expected to add a significant 37 MWac of clean energy to the national capacity, currently estimated at 362 MWac.
The solar plant, which is being developed in two phases of 21 MWac and 16 MWac, is the second renewable energy project to be backed by RLSF. The completed project will supply electricity for up to 150,000 Malawian households.
The first project to benefit from RLSF was a partnership with Gigawatt Global on Burundi's first private grid-connected solar plant, which was the country's first permanent power station in 30 years. RLSF encourages investments in renewable energy in ATI member countries through a unique and innovative guarantee product that protects Independent Power Producers (IPPs) against the risk of late payment by national power companies.
The Nkhotakota Solar Power Plant is part of the Malawian government's plan to move the country from its reliance on hydropower, which currently represents over 90% of its energy mix. Hydropower has left the country vulnerable to frequent power supply cuts in times of drought. The solar power plant aims to provide a more sustainable solution for stable and consistent energy access.
The project stems from Malawi's first competitive tender in the power sector leading to a 20 year Power Purchase Agreement (PPA) signed between the Project Company and Malawi's national utility, Electricity Supply Corporation of Malawi Limited (ESCOM), in February 2019. The successful tender process demonstrates global best practise and serves as a potential model for the region in attracting critical foreign direct investment to the sector.
The international consortium behind the project consists of two project developers, Kenya-based responsAbility Renewable Energy Holding (rAREH), the primary equity partner providing equity financing and UAE-based Phanes Group. The two developers are collaborating with the U.S. International Development Finance Corporation (DFC) – formerly the Overseas Private Investment Corporation (OPIC) – which is contributing debt financing, and Natsons which is the local development partner.
In 2017, ATI and the German Development Bank, KfW, with financing from the German Federal Ministry for Economic Cooperation and Development (BMZ), launched the RLSF. The Facility was created to help tackle climate change and attract investments by supporting renewable energy projects in ATI's member countries. RLSF has an initial capacity of EUR 63.2 million and it supports small and mid-scale renewable energy projects with an installed capacity of up to 50 MW (and in exceptional cases up to 100 MW) by protecting the developers against the risk of delayed payments by public off-takers to ensure more projects reach financial close.
The Facility can be accessed by IPPs located in countries that sign onto the RLSF Memorandum of Understanding (MoU).
To date, seven countries have signed on – Benin, Burundi, Côte d'Ivoire, Madagascar, Malawi, Uganda and Zambia, with several others in the pipeline including Ethiopia and Ghana. ATI is actively encouraging other countries to sign on as a way of providing more cost-effective and clean energy solutions.
Brokers Charge FG To Declare State Of Emergency On Insecurity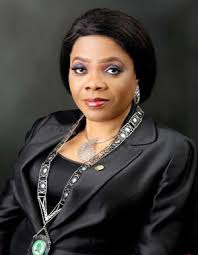 The Nigerian Council of Registered Insurance Brokers (NCRIB), has lamented the spate of killings, kidnapping and other forms of violent attacks in the country, saying the development is not only tarnishing the country's image but also scaring investors away from the country.
The President of the Council, Dr. Bola Onigbogi who said this at media parley in Lagos, appealled to the federal government to, as a matter of urgency, declare a state of emergency on terrorism and killings, especially in the Northern part of Nigeria.
Onigbogi noted that if nothing is done as soon as possible to address this menace, it will deter foreign investors from investing in the Nigerian economy.
She said: "to say that the rate of killings and kidnapping in Nigeria is endemic is to state the obvious. The recent rate of attacks on people in most part of the nation is so disheartening.
"It is worrisome seeing how Nigerians are being massacred in their own fatherland unabated. It is difficult to read the mindset of these dare devil hoodlums, who have decided to unleash terror on unsuspecting and innocent Nigerians.
"Our heartfelt sympathy goes to the government and the people of affected States, especially, the immediate families of the victims. However, I like to join several other Nigerians to appeal to the Federal Government, as a matter of urgency, declare a state of emergency on terrorism and killings, especially in the Northern part of Nigeria.
"We appeal to Mr. President to instruct all the service chiefs to take responsibilities for the killings and kidnappings that has continued to tarnish the image of the country. It is important to note that with the spate of killings and kidnapping in Nigeria, if nothing is done as soon as possible, it will deter investors from investing in Nigeria economy".
Onigbogi, who also spoke on building collapses in the country, called on the government to take decisive measures to address this issues.
"It is essential for government to facilitate meetings of all stakeholders in order to reach a compromise on methods to adopt in stemming the tide. Kindly permit me to state at this juncture that the enforcement of Section 64 and Section 65 of Insurance Act 2003 should be prioritized", she expressed.
Photo News: NAICOM Partners Fire Service To Enforce Compulsory Public Building Insurance
NICON Insurance Denies Receiving Senate's Summon Over Non-remittance Of Pension Fund
The management of NICON Insurance Limited has denied receiving any summon from the Senate Committee on Public Accounts due to failure to remit pension fund to the Pension Transitional Arrangement Directorate.
In a statement titled, 'NICON Insurance faults report on senate summon', the insurance firm recalled the report, which stated that the Nigerian Senate had summoned the firm over 'Failure to remit N17.4billion pension fund to PTAD'.
The insurance firm stated that it had not received any summon from the Senate Committee on Public Accounts and was, therefore, unaware of the existence of such summons as reported by the media.
The statement reads in part, "It is of great concern to management that NICON has been subjected to the court of public opinion on a matter in which we have discharged our duty as a responsible corporate citizen.
"To set the records straight, NICON transferred assets to PTAD under the leadership of Sharon Ikeazor in lieu of the legacy pension funds for over 50 agencies and parastatals of the Federal Government in June 2017.
"PTAD has all the title documents of the properties in its possession and has been collecting rent on them in the last four years. NICON is therefore not liable to PTAD for any pension funds.
"Management also notes that other issues reportedly raised by the Executive Secretary of PTAD, Dr Chioma Ejikeme, are before a court and are therefore sub-judice for discussion except before the court of law."
The insurance firm said it would not join issues with anyone and would make no further comment on these issues till they were resolved by the court.