African Center for Catastrophic Risks Repositions
The African Center for Catastrophic Risks (ACCR), managed by Société Centrale de Réassurance (SCR – Morocco), has launched a strategic diagnosis of its activities and plan to further reposition its role as a key structure of the African Insurance Organisation (AIO).
To this end, a roadmap is to be presented at the 47th AIO Conference and General Assembly holding in Lagos from May 31 to June 3, 2020.
ACCR's mission to develop insurance and reinsurance for Catastrophe Risks and to promote prevention and protection against these risks in Africa.
ACCR's members include states, African and European companies and regulators operating in the insurance and reinsurance sector.
The African Centre for Catastrophe Risks (ACCR) was created in 2005 in Casablanca by the AIO, in partnership with UNCTAD and the World Bank.
The strategic objectives of the body are to gather and disseminate information on risks (creation of a Nat Cat database in Africa, as we as to develop skills and know-how (risk-mapping, modeling, pricing…)
It is also saddled with the moderation of the inter-branch technical debate to identify areas of development for the catastrophic risk insurance sector in Africa.
Besides, the body was set up to forge partnerships with the public authorities and African and international organisations to tap into additional resources and skills.
The Center also aims to develop an African approach for the design and management of insurance and reinsurance systems for catastrophic risks.
Emirates Offers Travellers $500,000 Multi-risk Travel Cover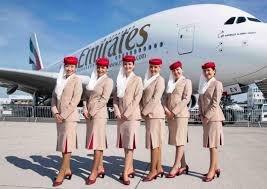 Emirates airlines has announced that it will provide travellers a multi- risk travel cover worth $ 500 , 000 on top of its current COVID-19 cover.
The airline stated that the new multi- risk travel insurance and COVID-19 cover will automatically apply to all Emirates tickets purchased from December 1 , and extend to Emirates codeshare flights operated by partner airlines , as long as the ticket number starts with 176.
Emirates Chairman and Chief Executive , Ahmed bin Al Maktoum was quoted as saying , " Emirates was the first airline to offer complimentary global COVID -19 cover for travellers back in July , and the response from our customers has been tremendously encouraging.
" We have not rested on our laurels and instead continued to look at how we can offer our customers an even better proposition. We are very pleased to be able to now provide this new multi- risk travel insurance and COVID – 19 cover , which is another industry first, to all our customers."
He added, " We aim to give our customers even more confidence in making their travel plans this winter and moving into 2021 by the launch of this feature ."
Highlights of the coverage include out -of – country emergency medical expenses and evacuation up to $ 500 ,000 , valid for COVID -19 ( contracted during the trip ) and other medical emergencies while travelling abroad.
It also involves trip cancellation up to $ 7 ,500 for non- refundable costs if the traveller or a relative ( as defined in the policy ) is unable to travel because they are diagnosed with COVID- 19 before the scheduled trip departure date , or for other named reasons – similar to other comprehensive travel cover products.
COVID-19 Pandemic Poses Severe Challenges To African Insurers, AIO Reveals

By Sola Alabadan
The Africa Insurance Pulse launched today by the Africa Insurance Organisation (AIO) indicated that the COVID-19 pandemic posed severe challenges to Africa's insurers, even as the insurers expect further uncertainty in the remainder of 2020 and 2021.
As in the past, this 5th edition of the Insurance Pulse titled "Growth perspectives of African re-/insurance markets", is based on diligent market research and in-depth interviews with insurer, reinsurers and brokers operating in the continent.
The research was conducted by Faber Consulting on behalf of the AIO and sponsored by Africa Re.
Jean Baptiste Ntukamazina, Secretary General of AIO, said: "The COVID-19 pandemic has caught the global insurance industry largely unprepared. Those African insurance and reinsurance companies with a strong capital base, and the ability to distribute their products digitally were better equipped to weather the impact of the pandemic. This will enable them to capitalise faster on the business opportunities arising after the crisis."
Capital & digitalisation as unique strategic differentiators in times of COVID-19
Those African insurers with a strong capital basis and already established digital distribution channels were better prepared to deal with the impact of the COVID-19 crisis. The combination of both factors protected them against the worst effects of the crisis and enabled them to maintain their client relations even during lockdown periods or in a social-distancing environment. As these insurers strengthened their market position during the pandemic, they will be even stronger in capturing those business opportunities, rising in the future.
Regulators focused on protecting African policyholders
Following the outbreak of the pandemic, regulatory authorities have given re-/insurers more time to cushion the impact from the sudden contraction of the economy. At the same time, they encouraged re-/insurers to pay claims promptly. Those re-/insurers operating according to risk-based capital regimes were better prepared to deal with the COVID-19 crisis.
Dr. Corneille Karekezi, Group Managing Director and Chief Executive Officer, Africa Re said: "Insurance regulation in Africa has significantly improved in recent years. Various regulators have pushed ahead, mandating the implementation of risk-based capital schemes or capital increases, as well as improved operations and risk management. At the same time, we witness rising protectionist efforts to retain insurance and reinsurance premiums locally. Regulators should assure that in particular in times of economic distress, insurers have access to the highly-rated risk capacity and expertise that well-diversified reinsurer provides. Indeed, some recent catastrophes, including large natural catastrophes or man-made claims in South Africa, Cameroon and Lebanon, and in addition to the threat presented by COVID-19 potentially related claims remind us that some exposures can quickly exceed local capacity."
The pandemic will change the African insurance landscape & reduce top-line of insurers
Senior executives predict that COVID-19 will lead to an accelerated consolidation of Africa's insurance industry, eliminating those companies with limited resources and fragile processes. Such a shake-out would strengthen the continent's insurance markets and benefit policyholders through higher security and a drive for more innovation.
Executives expect an improved risk awareness among consumers, leading to higher demand for insurance products. However, executives are concerned about the impact of COVID-19 on the income of African households. They expect that policyholders will limit their spending and favour savings for fear of a reduction in income or job losses. This, in turn, will affect their insurance purchasing behaviour, ultimately leading to a decrease in premium income.
Andreas Bollmann, Partner at Faber Consulting, commented: "Despite the impact from COVID-19, Africa's insurers and reinsurers remain confident of the fundamental growth potential of their market. They believe that the effects of the pandemic will be offset by an accelerated digital transformation, supportive government and regulatory policies, and increased risk awareness by consumers."
For the remainder of 2020 and 2021, Africa's insurance executives expect a continuation of the high level of uncertainty. Re-/insurers have to maintain adequate solvency, ensure operational resilience and remain responsive to customer needs. In 2020 insurers introduced large-scale transformative investments to redefine their core value proposition, optimise operations, update technology and to build a workforce for the future. In 2021 they have to continue on this path of strengthening their competitiveness and thus contributing to a more robust marketplace.
AIO was established in 1972 in Mauritius as a non-governmental organisation recognised by many African governments.
Currently, the AIO has 365 members, 345 of them from 47 countries in Africa and 15 associate international members from 9 countries.
Insurance, Pension Operators Tasked On Investment Drive, Proper Information Dissemination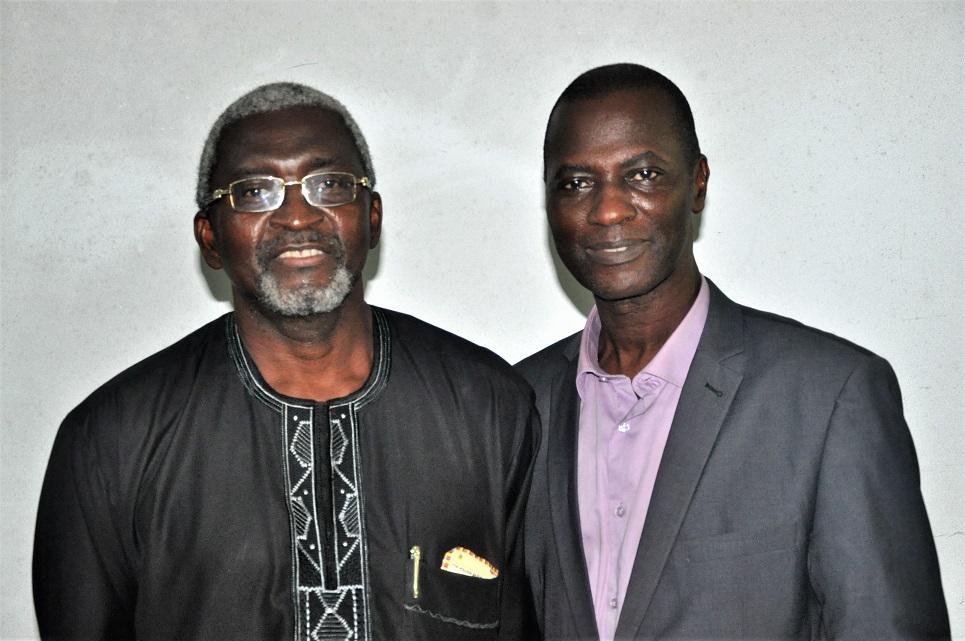 Insurance and pension operators in Nigeria have been charged to embark on aggressive investment drive, while providing regular information to their shareholders and other stakeholders.
A financial analyst, Mr. Nona Awo, also urged insurance and pension operators to avail journalists of relevant data to ensure proper dissemination of information to the teeming populace.
He spoke at the 2020 National Association of Insurance and Pension Correspondents (NAIPCO) Members' Training on Developmental Financial Journalism in Lagos recently. 
Awo pointed out that even though the primary duty of the insurer is to collect premium the policyholders and pay claims to these policyholders when the need arises, it is, however, first an investment targeted at curbing risk.
He revealed that there are a lot of investment windows in the country when maximised capable of placing the insurance industry in a better position to increase its contribution to the nation's Gross Domestic Product (GDP).
"It is important to talk about investment in insurance as it tells you about today and tomorrow returns," he said. He called on insurers to appoint investment experts on their board of Directors to make good profit from investment made.
He highlighted poor investment habit as one of the major reasons why some insurers find it difficult to settle claims when it arises. "One of the major challenges in the industry is claims settlement which can be resolved with proper investment plans that gives outstanding returns," he stressed.
In a similar vein, media career development specialist, Mr. Lekan Otufodunrin, who spoke on Developmental Reporting and Opportunities,  described data journalism as the ability to analyse and examine numbers and to know how to manage large data sets and read them correctly.
During his address, Otufodunrin urged journalists to focus more on reporting and analysing data while reporting insurance activities to promote awareness and sensitise the public on the need to insure.
According to him, story telling should be enhanced with infographics, data analysis, transcripts, to mention but a few
He stressed that, the industry needs a workflow that consists of digging deep into data by scraping, cleansing and structuring it, filtering by mining for specific information, visualising and making a story.
"Our platforms are no longer traditional, we are now multi-media, our audience are now more sophisticated and have access to multiple sources of information" he added.