African Alliance Tasks Journalists On Customer-focused Collaboration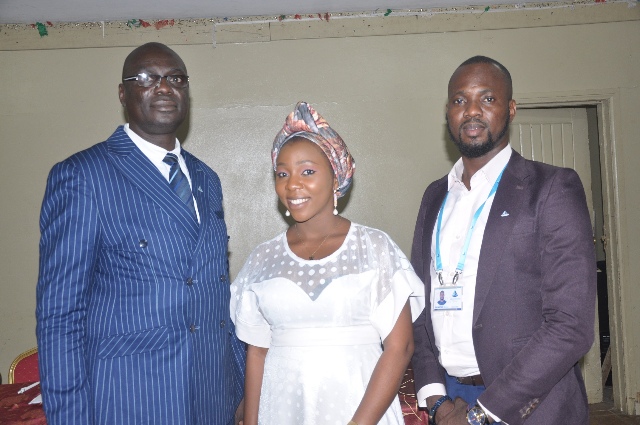 By Sola Alabadan
The managing director of African Alliance Insurance PLC, Mrs. Joyce Ojemudia, consider collaborating with all stakeholders in the insurance industry so as to keep insurance consumers abreast of development in the industry.
The African Alliance boss, who was represented by the company's Head, Corporate Marketing, Mr Emmanuel Eburajolor, gave this charge during the annual general meeting of the National Association of Insurance and Pension Correspondents in Lagos on Thursday.
While affirming that the insurance journalists have been collaborating with the National Insurance Commission (NAICOM), the Nigerian Insurers Association (NIA), as well as the insurance companies, she said journalists should also focus on the consuming public.
She recommended that the insurance journalists should organise wholly consumer focused forum as part of their corporate social responsibility.
While pointing out that both the NIA and NAICOM have spent a lot of money on insurance education, she it is high time NAIPCO join the fray to help spread the gospel of Insurance.
Nonetheless, she commended members of NAIPCO for the positive contributions to the growth of the nation's insurance industry, adding that there are rooms for improvement.
Ojemudia, who is also the president of Professional Insurance Ladies Association (PILA) further said she was impressed with the digital adoption in the Nigerian media industry, especially as all media houses now have websites being updated regularly, unlike in the past when people would have to wait for newspaper reports before they can know what the insurance industry is doing.
She implored the media houses to optimise these websites, make it navigation friendly, while embracing a viable email marketing tool to drive traffic to these sites and encourage viability.
She emphasised that the various media houses must equally strive for active and vibrant social media presence, stressing that the media practioners can actually do better.
Rotimi Edu Now President Of NCRIB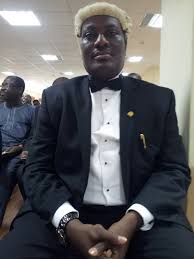 By Sola Alabadan
Barr. Oluwarotimi Edu has been sworn in as the 21st president of the Nigerian Council of Registered Insurance Brokers (NCRIB) to, as his investiture held in Lagos today.
Edu, who was until now the deputy president of the council, had worked assiduously with the immediate past president. Dr. Bola Onigbogi, to deepen insurance awareness through improved education and sensitisation exercise across the country.
He was born more than 60 years ago into the families of Late Alhaji Salaudeen Edu in Lagos.
Edu began his early education at the Surulere Baptist Primary School, in Lagos, before proceeding to the Lagos Clerical Training College which was a famous school for the training of would-be white collar jobbers at the time.
He later switched to Premier College, Yaba, for his West Africa School Certificate, which he bagged with flying colours.
The quest for higher scholarship propped him to secure admission with Lagos State Polytechnic, Isolo Lagos for his National Diploma and Higher National Diploma Certificates in Insurance.
He secured his first job with Security Insurance Company under the tutelage of Late Mr. Idowu Silva, where he horned his skills in Insurance Marketing.
Though, he had a flourishing career in the Insurance Industry, starting his career at the defunct Mulumba Assurance Co. Ltd, where he was employed as a Senior Manager, Oluwarotimi briefly left for banking and later returned to the famous Industrial and General Insurance Ltd where he exited as Deputy Director (Marketing).
He later became the acting Managing Director of International Health Management Services before establishing his own Brokerage firm, Quicklink Insurance Brokers Limited.
His foray into NCRIB was when he was appointed as the Auditor of the council under its first female President, Barr Mrs. Laide Osijo.
From that point, there had been no turning back for Edu, as he rose through the ladder to become Hon Treasurer, Vice President, Deputy President and today ascending the number One position as 21st President.
His thirst for knowledge make him apply for a degree in Accounting, and crossing in his 2nd year to Law at the University of Lagos, where he bagged his Bachelors of Laws degree, and was called into the Nigerian Bar after completing his Law School.
He went back for his Master's Degree in Law specialising in Secured Credit, Family Law and he later became a Notary Public of the Federal Republic of Nigeria thereafter. These battery of certificates and knowledge he has brought to bear on his profession and the NCRIB in several capacities.
A Chartered Insurance practitioner from the Chartered Insurance Institute London, Barr Oluwarotimi Edu is a proud product of the famous National Institute of Strategic Studies, Kuru, Jos. He was a one-time speaker at NIPSS (SEC 41) and a strong advocate of agricultural insurance development in Nigeria.
As one of the Past Presidents of the famous Lagos Lawn Tennis Club, Barr Oluwarotimi Edu left an impressionable footprints on the Club. Aside from enhancing its financial vibrancy, Barr Edu is remembered for re-energising the Club through aggressive membership drive and drawing more attention of the powers that be to the Club, making it a primus interperes amongst its peers nationally.
Similarly, he is a Chartered member of the Nigerian Institute of Chartered Arbitrators(CIArB); Current Chairman of the Insurance Brokers Forum of the West African Insurance Companies Association (WAICA); Member of the 9th Governing Council of Lagos State Polytechnic (LASPOTECH); Past President of the Lagos State Polytechnic Alumni Association); Member, Institute of Directors (MIoD); Principal Partner of Rotimi Edu & Co. a firm of Estate Managers, among others.
Onanuga Advocates Functioning Social Security System In Nigeria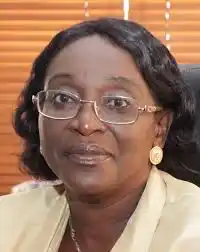 By Sola Alabadan
In view of the impacts of the COVID-19 pandemic and the ensuing economic crisis, the former Director General of Lagos State Pension Commission (LASPEC) said there is the critical need for a functioning social security system to allow all Nigerians to achieve an adequate standard of living.
Mrs. Onanuga made this call while delivering the theme paper "Covid-19 Impact On Financial Inclusion: Opportunities For Insurance & Pension Sectors" at the sixth edition of the national conference of the National Association of Insurance and Pension Correspondent (NAIPCO) held recently in Lagos.
She said "The World Bank estimates that the covid-19 crisis will result in 10.9 million Nigerians falling into poverty by January 2022. If we have learned anything, the pandemic and the ensuing economic crisis have highlighted the critical need for a functioning social security system to allow all Nigerians to achieve an adequate standard of living.
However, she lamented that "unfortunately, the social security system in Nigeria is next to zero; so you need to plan for yourself so that if anything happens, you need to be able to stand."
Mrs. Onanuga stressed  that in this era of COVID-19 pandemic, insurance and pension is what Nigerians need to lean on for a hopeful future.
"If you really want to remain in business, you must take insurance, in the event of sudden occurrence like the pandemic, insurance will help you to stand back on your feet; in the event of you finding that because of the pandemic a breadwinner of a family dies, there must be a buffer to ensure that the family is not affected.
"Therefore, more than ever before, you find out that actually there is need for both insurance and pension products to ensure that we continue to live and meet our need of sustainable living, healthy living, wealthy living and of course, continuity in business. That is why it is important for all of us to identify that we have these needs for growth and continuity by taking up both insurance and pension products," Mrs. Onanuga said.
In her goodwill message, Director General, National Pension Commission (PenCom), Mrs Aisha Dahir-Umar, who was represented at the event by the Commission's Head, Corporate Communications, Mr. Peter Aghahowa, emphasised the need for Nigerians to embrace contributory pension, as a social security safety net.
He said the issue of gathering retirees physically in various locations across the country for verification is now a thing of the past with the online verification and enrolment portal recently launched by the Commission.
According to him, "Before now, we would congregate several retirees in different centres of the country to do the enrolment for the Treasury Funded retirees, and now that can be done online.
"I'm happy to announce that over 3,000 people have been enrolled through our online portal out of 11,000 expected to retire this year.
Also speaking, the Chief Executive Officer, National Insurance Commission (NAICOM), Mr. Olorundare Thomas, called on Nigerians in all walks of life to embrace insurance as risk-mitigating mechanism.
The Commissioner for Insurance was represented by Assistant Director, Market Development, Adeyemi Abubakar.
He congratulated the NAIPCO members, for their consistency in organising the conference, as a platform to ensure that they reach out to the public with their reportage on the insurance sector to ensure the growth of the insurance business in Nigeria.
The Commissioner for Insurance reminded NAIPCO of their role as purveyors of information, awareness creation and catalysts of economic growth, just as he solicited the continued cooperation of the Association for the growth of the industry.
He said for the Nigerian insurance market to record significant growth and contributes adequately to the nation's gross domestic product (GDP), all hands must be on deck, noting that the media has a critical role to play in this especially in sensitising the public on the benefits of insurance.
Thomas believes that deepening insurance penetration can only be possible through a deliberate and sustained insurance awareness which, he said, will also lead to the realization of the Federal Government's financial inclusion initiative.
Sovereign Trust Settles N2.5b Claims In Nine Months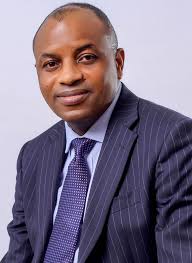 Sovereign Trust Insurance Plc paid total claims of. N2,515,004,405.67 between January and September 2021, in line with its avowed commitment to pay all genuine claims promptly.
A rundown of the claim's composition paid during the nine months period shows Energy/Oil & Gas Insurance having the highest figure of N774 million, Fire and Allied Perils accounted for N505.5 million, while N460 million was paid as claims under Motor Insurance.
Other figures as released by the organisation are: N355 million for General Accident, N215 million for Engineering/Contractors' All Risk Insurance and N203 million for Marine & Aviation Insurance.
While commenting on the claim's payment, the Executive Director, Technical, Jude Modilim, said "there is no compromise to claims settlement in Sovereign Trust Insurance Plc because that is the barometer for our customers to determine whether we are delivering on our promise or not. We do not intend to fall short of this obligation and we will continually strive to make good our promise at every point in time as long as the claims are genuine and treated accordingly."
Modilim further stated that the company has put in place a friendly-claim-process which ensures that claims are settled within the shortest period possible. "The processes involved from the moment a claim is reported and the period the customer receives the cheque have been made as seamless as possible" he noted.
In the same vein, the Managing Director of the organisation, Olaotan Soyinka stated that "one of our means of advertisement in Sovereign Trust Insurance Plc is prompt claims settlement and it has helped to strengthen the relationship with our customers. We do not allow them to go through distasteful experience in the process of getting their claims settled. Our processes are hinged on professionalism, ethics and promptness".