U.N. Agency Calls For $1trn Developing World Debt Write-off
The UN Conference on Trade and Development (UNCTAD) said on Thursday that around one trillion dollars of debt owed by developing countries would be cancelled under a proposed global deal.
The UN agency said that the plan was to help them overcome the impact of the coronavirus pandemic.
The world's developing economies, which were already struggling with a rapidly growing debt burden, must now confront a record global downturn, plummeting prices for their oil and commodities exports and weakening local currencies.
At the same time, they need to spend more money on healthcare and to protect their economies. Some 64 low-income countries currently spend more on debt service than their health systems, according to UNCTAD.
"This is a world where defaults by developing nations on their debt is inevitable," Richard Kozul-Wright, director of UNCTAD's Division on Globalisation and Development Strategies, said during a video conference with newsmen.
In a report calling for a plan to relieve developing countries' debt burden, UNCTAD estimated their liquidity and financing requirements due to the pandemic amount to at least 2.5 trillion dollars.
High-income developing countries have debt service obligations of between two dollars to 2.3 trillion dollars in 2020 and 2021 alone, while middle and low-income countries have debt service obligations of 700 billion dollars to 1.1 trillion dollars.
Having poured some eight trillion dollars into stimulus for their own economies, the Group of 20 wealthy nations (G20) last week agreed to suspend the bilateral debt service payments by the world's poorest countries until the end of the year.
"It's kicking the can down the road. You extend the problem and you pretend it's going to go away in two or three years' time if growth picks up in the world economy.
"We don't think this is credible," Kozul-Wright said.
UNCTAD calculated the G20's debt moratorium would cover 20 billion dollars of public debt to official bilateral creditors.
An additional eight billion dollars would be included if all private creditors joined the initiative, and a further 12 billion dollars, if all multilateral creditors did as well.
That has little impact on the developing world's overall debt burden, the agency said, and the money would need to be paid back with interest at the end of the suspension.
Instead, it called for a "Global Debt Deal" that would grant initial one-year debt standstills on request, which could be extended after a review and would include a stay on all creditor enforcement actions.
Debt relief and restructuring programmes would follow to ensure long-term debt sustainability, a process that would require significant debt cancellation.
Using as a benchmark the case of post-war Germany, which saw about half its debt cancelled, UNCTAD calculated the figure for developing economies would be around one trillion dollars.
An independent debt authority would oversee the process rather than the International Monetary Fund and World Bank, which are among poor countries' leading creditors and therefore not impartial, according to UNCTAD.
Kozul-Wright said it was in the interest of wealthy nations to support a plan allowing developing countries to concentrate their resources on fighting the new coronavirus rather than their external debt.
"This is not a charity exercise. The health pandemic will eventually hit much of the south.
"If that happens there will be a blowback in terms of health to countries that thought they had somehow conquered this virus. That's almost inevitable," he said.
(Reuters/NAN)
Minister Affirms Nigeria Air Will Take Off April 2022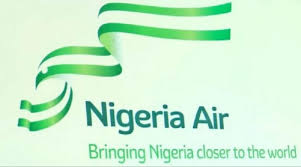 Nigeria's national carrier, Nigeria Air, will take off by April 2022, Hadi Sirika, minister of aviation, said on Wednesday.
The minister announced the take-off date while briefing state house correspondents after the federal executive council (FEC) meeting at the presidential villa, Abuja.
He said the national carrier will be run by a company in which the Nigerian government will hold a five percent stake while Nigerian entrepreneurs will hold 46 percent.
He said the remaining 49 percent will be reserved for yet to be assigned strategic equity partners, including foreign investors.
Sirika said the national carrier, when operational, will create about 70,000 jobs for Nigerians.
Nigeria Needs $1.5trn To Bridge Infrastructure Gap, Says Buhari
President Muhammadu Buhari says Nigeria needs $1.5 trillion within a 10-year period to achieve an appreciable level of infrastructural development.
According to a statement by Garba Shehu, presidential spokesperson, Buhari said this on Tuesday at the COP26 side event on improving global infrastructure.
COP26 is currently holding in Glasgow, Scotland.
The president said his administration has taken infrastructure expansion in Nigeria seriously, while being conscious of the fact that new investments in critical sectors of the economy would aid lifting 100 million Nigerians out of poverty by 2030.
"There is a nexus between infrastructural development and the overall economic development of a nation," Buhari said.
"My administration identified this early enough as a major enabler of sustainable economic development and the realisation of other continental and global development aspirations, particularly the 2030 Agenda for Sustainable Development Goals.
"On my assumption of office in 2015, Nigeria faced a huge infrastructure deficit and the total National Infrastructure Stock was estimated at 35% of our Gross Domestic Product.
"In solving these problems, we embarked on a massive infrastructure expansion programme in the areas of Health care, Education, Transportation, Manufacturing, Energy, Housing, Agriculture, and Water Resources.
"We provided more financial resources for these policies, charted new international partnerships and pursued liberalisation policies to allow private sector participation.
"We introduced the revised National Integrated Infrastructure Master Plan – a policy document that ensures our infrastructure expansion projects is cross-sectorally integrated and environmentally friendly."
The president welcomed the plan of the G7 countries to mobilise hundreds of billions of dollars of infrastructure investment for low- and middle-income countries.
He noted that the 'Build Back Better World' plan, an initiative of the G7 countries, is expected to be a value-driven, high-standard, and transparent infrastructure partnership.
Buhari also told the world leaders that Nigeria is open to investment in infrastructural development.
''Nigeria is ready for your investments in infrastructural development in the country," he said.
''My administration has established a clear legal and regulatory framework for private financing of infrastructure to establish a standard process, especially on the monitoring and evaluation process.
''We look forward to working with you in this regard."
PenCom Moves To Diversify Pension Funds Portfolios, Reduce FG's Pension Liabilities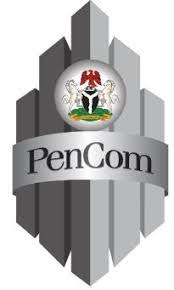 By Sola Alabadan
The National Pension Commission (PenCom) has promised to focus efforts on facilitating increased diversification of Pension Fund portfolios, as well as aggressively pursue efforts aimed at reducing pension liabilities of the Federal Government.
PenCom's Director General, Mrs. Aisha Dahir Umar, stated this in her report contained in the 2020 annual report of the commission made available today.
She also assured that the commission would seek to expand coverage of the Contributory Pension Scheme in States, Local Governments and the informal sector; while also enhancing public awareness campaign efforts, and striving to improve service delivery in the industry.
Going forward, the PenCom boss pointed out that the commission would re-evaluate the milestones of the past years and consolidate its efforts to build a future-ready and resilient work environment underpinned by various initiatives.
She emphasised that PenCom's focus shall be on a five-prong strategic approach that steadily pursues and addresses identified gaps while creating a more agile organisation with a culture that supports innovation and continuous improvement.
Meanwhile, the annual report indicated that the Pension Fund Administrators (PFAs) generated total earnings of N109.68billion in 2020, representing an increase of 3% when compared with the N106.70billion recorded in 2019.
The combined operating expenses incurred by the PFAs amounted to N55.20billion, while profits before taxes amounted to N54.48billion.
The major source of income for the PFAs was fund management fees, which accounted for over 80% of total Income.
The PFAs recorded a combined Return on Assets of 30.07% and a combined Return on Equity of 35.19%. This indicated that the PFAs sustained their profitability in the year under review.
The six CPFAs generated a total revenue (income and transfers from Sponsors) of N2.68billion, which was a 7.58% decrease compared to the N2.90bllion generated in 2019.
The major source of revenue for the CPFAs were inflows from their sponsor companies, which constituted 55% of their total revenue, while management fees and investment income accounted for 41% and 4%, respectively.
The CPFAs incurred a total expenditure of N2.74billion and a combined profit of N52.38million in 2020. Operating expenses comprised mainly of staff costs, which accounted for over 69% of operating expenses.
The PFCs generated a combined income of N24.09billion, representing a 2.75% decrease when compared with the N24.77billion generated in 2019.
The major source of income for the PFCs was custodial fees, which constituted 80% of their total income, while investment income and other income accounted for about 20% of PFCs total income.
The PFCs incurred total operating expenses of N7.73billion and a combined profit of N16.36billion in 2020. This indicated a 12.61% decline in the PFCs' profitability when compared to the N18.72 billion recorded in 2019.