Prompt Claims Payment Paves Way For Universal Insurance
The management of Universal Insurance Plc says the company's policy of prompt payment of all genuine claims have continued to pave the way for the insurance firm as its policyholders have been commending it, while new customers are making the organisation their choice.
The company's managing director, Mr. Ben Ujoatuonu, said that the company is presently meeting all its obligations, especially in the area of prompt claims settlement to clients and other stakeholders, adding that the insurer is liquid enough to discharge its responsibilities as the need arises.
"We have a competitive edge in claims settlement through investment in state of the art communication and information technology thereby enhancing our operational efficiency and offer to pay off legitimate claims in a jiffy after the execution of discharge voucher. We have a tractable but reduced claims process circle," the CEO said.
Confirming the issue, the Chairman, Manny Insurance Brokers Limited, Kayode Okunoren, said Universal Insurance has a rich heritage of professional practice in Nigeria, stressing that this heritage is being sustained.
"It is the belief of Management that the desire of Universal to forge collaborative relationship with brokers through the Nigerian Council has f Registered Insurance Brokers (NCRIB) platform will be achieved," he stated.
He said the insurer has etched its name amongst brokers'– friendly companies operating in the country today.
Apart from Okunoren, many brokers equally endorsed the company whilst attesting to how their claims were promptly settled by Universal Insurance Plc, even as they implored other brokers to place their clients' risks with the company, stressing that, there is no hassle in getting claims paid by the Insurance company.
In a related development, Actors Guild of Nigeria (AGN) a body also known as Nollywood industry, chose Universal Insurance to provide it with Group Personal Accident Insurance policy.
The group has about 150, 000 members spread across the country.
According to the actors, the development was a dream come true for them as they were always exposed to varying degree of occupational hazards without any form of compensation, adding that, the unveiling of the insurance cover for them symbolised unity of purpose and provided sense of belonging.
Speaking on the scheme, Don Pedro Obaseki, Former Chairman, Lagos State Chapter of the AGN expressed his delight for the scheme, saying for the first time in the history of AGN, the Actors now have insurance protection, noting that it is a wonderful experience and something the group have been looking forward to.
"It's commendable and forward-looking and this is going to further leapfrog the industry and Actors Guild into another level in the sense that if you have the history of our members, you find out that Nollywood members always have health-related issues. So this will go a long way to trying to checkmate that and also create other health awareness amongst our members", Obaseki, Founder/CEO, ACC Broadcast Multimedia Ltd said.
Some of the claimants that have enjoyed the firm's prompt claims response are: NTA-Star TV Network Limited which got N135.6 million and TVC Atlantic Vacation group, which received N105 million as  claims between 2016 and 2020 under the Corporate clients, Akinwekomi Collins Dele received N5.8 million claims even as Pastor Robert Udeagha got settled to the tune of N2.6 million under the Individual Client.
Meanwhile, Universal Insurance Plc has paid N1.2 billion as claims to its affected policyholders in the last five years.
The breakdown of the claims paid shows that the company paid N147.8 billion claims to its policyholders who suffered insured risks in its 2015 financial year, paid N111.1 million in 2016, N330.3 million in 2017, N334.2 million in 2018, while it settled N338.2 million claims in 2019 financial year end, bringing the total claims to N1.2 billion on nine classes of insurance.
Within the period of five years, the company paid N182.3 million claims on Bond, as it paid N11.4 million in 2016, N13.3 million in 2017, N5.9 million in 2018 and N151.7 million in 2019.
Similarly, it settled Engineering claims worth N178.1 million; fire claims to the tune of N412.1 million; general accident claims gulping N299.8 million, while aviation claims amounted to N10 million even as Marine insurance claims was N43.9 million.
Marine Hull insurance attracted N5.6 million claims with motor insurance attracting N156.8 million claims.
The Universal Insurance boss stressed that the firm is liquid to underwrite big insurance businesses in insurance sector of the financial industry, saying, the company is eyeing the retail market and will soon unveil some retail insurance products to deepen insurance penetration.
He added that the company has also imbibed the culture of training and retraining of its workforce as it believes in the human capital development, motivation and empowerment to drive policies and create values.
Universal Insurance, according to him, has equally deployed its personnel effectively to ensure that good hands are always on deck to drive the company's growth policy to the optimum, a policy that has repositioned the firm on an enviable pedestal among its competitors in the marketplace, adding that, his insurer is now in a vantage position to provide valuable advisory services on clients' portfolios.
"Universal Insurance serves commercial, institutional and individual customers through an extensive general insurance network, also providing financial services and risk management services nation-wide. The company's leadership is as a result of its underwriting skills, innovative insurance solutions, financial strength, superior service and prompt claims settlement," he noted.
Brokers Charge FG To Declare State Of Emergency On Insecurity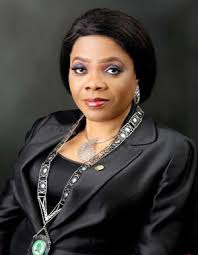 The Nigerian Council of Registered Insurance Brokers (NCRIB), has lamented the spate of killings, kidnapping and other forms of violent attacks in the country, saying the development is not only tarnishing the country's image but also scaring investors away from the country.
The President of the Council, Dr. Bola Onigbogi who said this at media parley in Lagos, appealled to the federal government to, as a matter of urgency, declare a state of emergency on terrorism and killings, especially in the Northern part of Nigeria.
Onigbogi noted that if nothing is done as soon as possible to address this menace, it will deter foreign investors from investing in the Nigerian economy.
She said: "to say that the rate of killings and kidnapping in Nigeria is endemic is to state the obvious. The recent rate of attacks on people in most part of the nation is so disheartening.
"It is worrisome seeing how Nigerians are being massacred in their own fatherland unabated. It is difficult to read the mindset of these dare devil hoodlums, who have decided to unleash terror on unsuspecting and innocent Nigerians.
"Our heartfelt sympathy goes to the government and the people of affected States, especially, the immediate families of the victims. However, I like to join several other Nigerians to appeal to the Federal Government, as a matter of urgency, declare a state of emergency on terrorism and killings, especially in the Northern part of Nigeria.
"We appeal to Mr. President to instruct all the service chiefs to take responsibilities for the killings and kidnappings that has continued to tarnish the image of the country. It is important to note that with the spate of killings and kidnapping in Nigeria, if nothing is done as soon as possible, it will deter investors from investing in Nigeria economy".
Onigbogi, who also spoke on building collapses in the country, called on the government to take decisive measures to address this issues.
"It is essential for government to facilitate meetings of all stakeholders in order to reach a compromise on methods to adopt in stemming the tide. Kindly permit me to state at this juncture that the enforcement of Section 64 and Section 65 of Insurance Act 2003 should be prioritized", she expressed.
Photo News: NAICOM Partners Fire Service To Enforce Compulsory Public Building Insurance
NICON Insurance Denies Receiving Senate's Summon Over Non-remittance Of Pension Fund
The management of NICON Insurance Limited has denied receiving any summon from the Senate Committee on Public Accounts due to failure to remit pension fund to the Pension Transitional Arrangement Directorate.
In a statement titled, 'NICON Insurance faults report on senate summon', the insurance firm recalled the report, which stated that the Nigerian Senate had summoned the firm over 'Failure to remit N17.4billion pension fund to PTAD'.
The insurance firm stated that it had not received any summon from the Senate Committee on Public Accounts and was, therefore, unaware of the existence of such summons as reported by the media.
The statement reads in part, "It is of great concern to management that NICON has been subjected to the court of public opinion on a matter in which we have discharged our duty as a responsible corporate citizen.
"To set the records straight, NICON transferred assets to PTAD under the leadership of Sharon Ikeazor in lieu of the legacy pension funds for over 50 agencies and parastatals of the Federal Government in June 2017.
"PTAD has all the title documents of the properties in its possession and has been collecting rent on them in the last four years. NICON is therefore not liable to PTAD for any pension funds.
"Management also notes that other issues reportedly raised by the Executive Secretary of PTAD, Dr Chioma Ejikeme, are before a court and are therefore sub-judice for discussion except before the court of law."
The insurance firm said it would not join issues with anyone and would make no further comment on these issues till they were resolved by the court.