Nigeria's Recession Will Not Be As Bad As Earlier Projected, Says IMF
The International Monetary Fund (IMF) has revised its 2020 gross domestic growth projections for the Nigerian economy.
In its October World Economic Outlook report released in Washington on Tuesday, the IMF projected that Nigeria's economy will contract by 4.3 percent in 2020.
This is a 1.1 percent improvement from the 5.4 percent that was projected in June and deeper than the 3.4 percent projected in April.
Gita Gopinath, IMF chief economist and director of the research department, said oil-exporting countries are battling the health and economic impact of the COVID-19 pandemic and the impact of low oil prices.
"They have been hit by the health crisis and they have been hit because they are oil exporters which had a collapse and more importantly, they just don't have the resources that advanced economies have to deal with this crisis," Gopinath said.
"Because we don't have a financial crisis at this point, many emerging markets are able to borrow at record levels in foreign currency this year relative to previous years."
The IMF chief economist said the foreign debts been acquired by emerging market economies will not be enough and advised that there is a need for continued international support.
This support, Gopinath explained, could be in terms of concessionary financing, aid and debt relief and restructuring.
"There are going to be developing and low-income economies that would need debt relief and, in some cases, restructuring of debt to make sure they have the space to do the spending that they need," she said.
This contraction will be the worst recession in 30 years, and the second recession in five years, following closely after a negative economic growth of 1.51% in 2016.
In 1987, Nigeria's economy receded by -10.87 and -0.6 in 1991.
NAICOM Licences Seven New Insurance Firms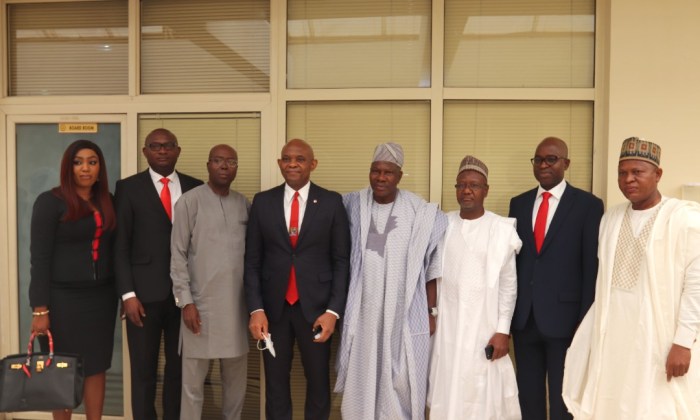 By Sola Alabadan
The National Insurance Commission (NAICOM) issued operational licences to seven insurance companies in Abuja today, in line with Market Conduct & Business Practice Guidelines.
The new insurance firms are Heirs Insurance Limited (General), Heirs Life Assurance Limited, Stanbic IBTC Insurance Limited (life), Enterprise Life Assurance Company, FBS Reinsurance Limited, Salam Takaful and Cornerstone Takaful Insurance Company Limited.
The Commissioner for Insurance, Sunday Thomas, who gave the operational licences to the five firms at NAICOM Head Office, said the Commission has issued operational licences to the firms to operate insurance business.
According to him: "The National Insurance Commission (NAICOM) received applications from the under listed companies for registration as Insurance and reinsurance Companies to transact insurance and reinsurance business in Nigeria.
"In fulfillment of the statutory provisions of extant laws for the registration/licensing of insurance Companies, the general public is hereby informed that the Commission has commenced the process of registering the companies.
Consequently:" Heir Insurance Limited (General) has picked, Olaniyi Stephen Onifade as its Managing Director, Stanbic IBTC Insurance Limited, picked, Akinjide Orimolade as Managing Director; Heirs Life Assurance Limited picked Abah Okoriko and Enterprise Life Assurance Company Nigeria Limited picked Fumilayo Abimbola Omo.
"FBS Reinsurance Limited is led by the former Commissioner of Insurance, Fola Daniel. FBS is bringing together professionals with proven experience from the brokerage and underwriting units of the industry including Bala Zakariyau, the former managing director of Niger Insurance who currently plays in a support unit of the Nigerian aviation industry, Ahmed Olaniyi Salawu of the Standard Insurance Consultants, and Wole Oshin Bankole of the Custodian Investment Plc that has just taken a plunge into the property sector by taking a large chunk of the United Property Development Company, a subsidiary of the UACN Plc.
"These crops of professionals represent those with firm beliefs that there is a big insurance potential in Nigeria and indeed, the African continent. Others are Ebele Ofunneamaka Okeke, from Nnewi North, Anambra who rose to the position of the Head of Nigerian Civil Service before her retirement, and also, Yusuf Hamisu Abubakar, a lawyer, and an accomplished administrator and businessman with vast experience at the senior executive level in power and communication sectors.
"The reinsurance firm is required to pay the new N20 billion capitalisation stipulated by the commission under the reform exercise for it to start a business in the industry."
Power: FG Ready To Support DisCos' Initiatives – Minister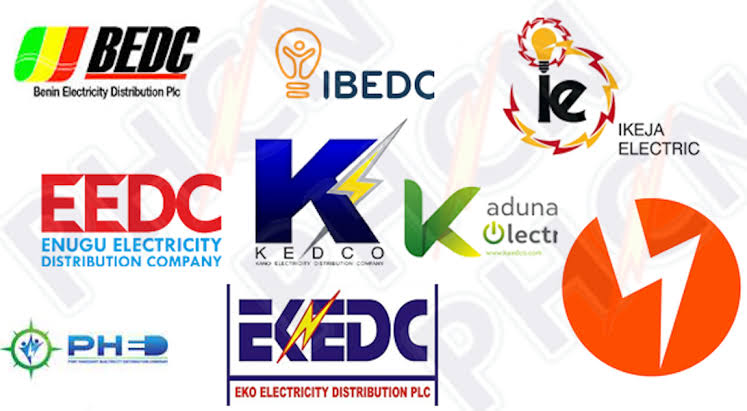 Mr Saleh Mamman, Minister of Power, says the Federal Government is ready to support any initiative by electricity Distribution Companies (DisCos) aimed at addressing the challenges facing the power sector.
The News Agency of Nigeria (NAN) reports that Mamman spoke at the inauguration of Eko Electric Distribution Company's (EKEDC) Supervisory Control And Data Acquisition (SCADA) System on Thursday in Lagos.
Mamman said : "I felicitate with and commend the EKEDC's Board of Directors and management for this milestone.
"SCADA is one of the most advanced technologies in the power distribution business globally and I am optimistic that this event will translate to improved service delivery within EKEDC's network.
"The inauguration of this SCADA system will help EKEDC monitor and respond quicker to faults and reduce the outage durations which would improve quality of service delivery to customers."
According to him, the SCADA project will help the DisCo meet its set objectives under the recently executed Service Level Agreements with the Transmission Company of Nigeria (TCN).
He said the project would provide access to real time data that enables distribution system operators to make informed decisions that improve reliability and availability, consistent with the targets of the Service Based Tariff (SBT) regime.
Mamman said the FG was working assiduously to address the challenges of the power sector through initiatives such as the National Mass Metering Programme, the Siemens AG Power Project and upgrade of power infrastructure across the country.
Earlier, Mr Adeoye Fadeyibi, Managing Director, EKEDC, thanked the Central Bank of Nigeria (CBN) for its support to the Nigerian Electricity Supply Industry which paved way for the SCADA project.
Fadeyibi said : "SCADA is a centralised computer system which represents the evolution of our network operations from the present physical monitoring, remote coverage and relay of network information.
"By contrast, SCADA innovatively gathers real time information, identifies loopholes or breaches in the network and transfers this data back to a central site where the necessary analysis and control is carried out.
"The result of this analysis is then displayed in a logical and organised fashion. The project involves monitoring, control, fault tracking, data analysis and operations optimisation of our high-tension network.
"As part of Eko DisCo's effort to improve operational efficiency, revenue generation and reduction of our Aggregate Technical Commercial and Collection Losses, we have implemented the SCADA project to automate our electric power distribution network across our franchise coverage area."
He said the achievement by the DisCo showed that the FG's Power Sector privatisation programme was a laudable decision, as it had completely transformed the sector and the Nigerian Electricity Supply Industry.
Emirates Offers Travellers $500,000 Multi-risk Travel Cover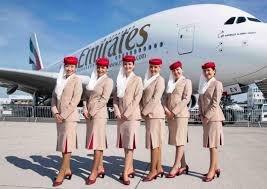 Emirates airlines has announced that it will provide travellers a multi- risk travel cover worth $ 500 , 000 on top of its current COVID-19 cover.
The airline stated that the new multi- risk travel insurance and COVID-19 cover will automatically apply to all Emirates tickets purchased from December 1 , and extend to Emirates codeshare flights operated by partner airlines , as long as the ticket number starts with 176.
Emirates Chairman and Chief Executive , Ahmed bin Al Maktoum was quoted as saying , " Emirates was the first airline to offer complimentary global COVID -19 cover for travellers back in July , and the response from our customers has been tremendously encouraging.
" We have not rested on our laurels and instead continued to look at how we can offer our customers an even better proposition. We are very pleased to be able to now provide this new multi- risk travel insurance and COVID – 19 cover , which is another industry first, to all our customers."
He added, " We aim to give our customers even more confidence in making their travel plans this winter and moving into 2021 by the launch of this feature ."
Highlights of the coverage include out -of – country emergency medical expenses and evacuation up to $ 500 ,000 , valid for COVID -19 ( contracted during the trip ) and other medical emergencies while travelling abroad.
It also involves trip cancellation up to $ 7 ,500 for non- refundable costs if the traveller or a relative ( as defined in the policy ) is unable to travel because they are diagnosed with COVID- 19 before the scheduled trip departure date , or for other named reasons – similar to other comprehensive travel cover products.