NAICOM To Compel Insurers To Cover Strikes, Riots, Civil Commotion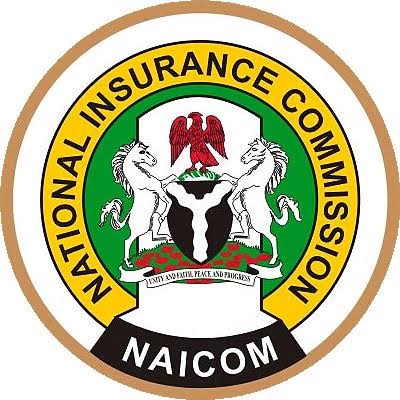 The Commissioner for Insurance, Sunday Thomas, said the National Insurance Commission will soon be issuing fresh directives to insurance companies to cover risks arising from strikes, riot and civil commotion.
Thomas, who stated this at this year's
Professionals Forum organised by the Chartered Insurance Institute of Nigeria in Abeokuta, Ogun State, lamented the recent nationwide protests in Nigeria.
The agitation by EndSARS protesters was hijacked by hoodlums who took advantage of the protest to unleash mayhem on several cities.
The NAICOM boss said the recent outbreak of protests and civil unrest across the country and the resultant losses had exposed the vulnerability of government, businesses and individuals to unforeseen events.
These incidents, according to him have further reinforced the value and necessity of the insurance industry.
He said risks arising from strikes, riot and civil commotion which were redundant in the past and which by competition are mostly offered free of charge must now be adequately rated as an important product for the survival of Nigerian businesses.
However, he lamented that "these incidents are likely to increase insurance claims, thereby exacerbating the already weakened liquidity and capability of insurance companies."
The NAICOM boss said the incidents have further reinforced the need for proper underwriting to ensure insurers are able to settle corresponding claims obligations to cushion the effect of losses on Nigerian households and businesses.
He said, "It is pertinent to note that insurance coverage for Strike, Riot and Civil Commotion clauses, which were redundant in the past and which by competition are mostly offered free of charge must now be adequately rated as an important product for the survival of Nigerian businesses.
"The Commission will be issuing directives to ensure that underwriting is strengthened to appropriately rate and charge requisite premiums so that profitability can be guaranteed and claims are settled promptly without financial strain on the companies.
He noted that while most losses arising from the Coronavirus pandemic are not adequately covered by existing insurance policies, it had become obvious that current insurance product offerings are not adequate to respond to emergent risks and needs of the society.
Thomas said there is, therefore, the need for a review of conventional insurance products in order to upscale the value proposition of the Nigerian insurance industry.
"We cannot continue to ignore the impact of unforeseen events on individuals, businesses, and the insurance industry as a whole.
Thomas also said insurance should act as the platform to relaunch economic growth.
He said, "As Nigeria reals in the pain of the destruction and losses suffered this year, the Nigeria insurance industry must utilise the opportunity to lead in the quick recovery and restoration of the affected businesses and also showcase its role in reinforcing the economic resilience of individuals, businesses and the economy at large."
He also linked the increased propensity for claims to the suddenness of the Covid-19 pandemic which imposed immense pressure on all businesses including insurance business.
He said claims could come from pressures faced by consumers in the form of reduced finance and business activities, lack of access to credit, expiration and wastage of perishable goods, temporary or permanent business closures and employee contract terminations, life threatening and death.
The Commissioner said the pandemic had curtailed the ability of the industry to sell insurance products which in turn reduced premium income because of the traditional in-person sales and marketing.
This, according to him, had necessitated the need for a robust online automated marketing and feedback system.
Onanuga Advocates Functioning Social Security System In Nigeria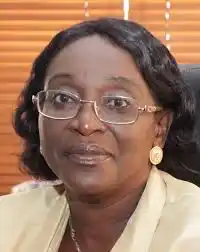 By Sola Alabadan
In view of the impacts of the COVID-19 pandemic and the ensuing economic crisis, the former Director General of Lagos State Pension Commission (LASPEC) said there is the critical need for a functioning social security system to allow all Nigerians to achieve an adequate standard of living.
Mrs. Onanuga made this call while delivering the theme paper "Covid-19 Impact On Financial Inclusion: Opportunities For Insurance & Pension Sectors" at the sixth edition of the national conference of the National Association of Insurance and Pension Correspondent (NAIPCO) held recently in Lagos.
She said "The World Bank estimates that the covid-19 crisis will result in 10.9 million Nigerians falling into poverty by January 2022. If we have learned anything, the pandemic and the ensuing economic crisis have highlighted the critical need for a functioning social security system to allow all Nigerians to achieve an adequate standard of living.
However, she lamented that "unfortunately, the social security system in Nigeria is next to zero; so you need to plan for yourself so that if anything happens, you need to be able to stand."
Mrs. Onanuga stressed  that in this era of COVID-19 pandemic, insurance and pension is what Nigerians need to lean on for a hopeful future.
"If you really want to remain in business, you must take insurance, in the event of sudden occurrence like the pandemic, insurance will help you to stand back on your feet; in the event of you finding that because of the pandemic a breadwinner of a family dies, there must be a buffer to ensure that the family is not affected.
"Therefore, more than ever before, you find out that actually there is need for both insurance and pension products to ensure that we continue to live and meet our need of sustainable living, healthy living, wealthy living and of course, continuity in business. That is why it is important for all of us to identify that we have these needs for growth and continuity by taking up both insurance and pension products," Mrs. Onanuga said.
In her goodwill message, Director General, National Pension Commission (PenCom), Mrs Aisha Dahir-Umar, who was represented at the event by the Commission's Head, Corporate Communications, Mr. Peter Aghahowa, emphasised the need for Nigerians to embrace contributory pension, as a social security safety net.
He said the issue of gathering retirees physically in various locations across the country for verification is now a thing of the past with the online verification and enrolment portal recently launched by the Commission.
According to him, "Before now, we would congregate several retirees in different centres of the country to do the enrolment for the Treasury Funded retirees, and now that can be done online.
"I'm happy to announce that over 3,000 people have been enrolled through our online portal out of 11,000 expected to retire this year.
Also speaking, the Chief Executive Officer, National Insurance Commission (NAICOM), Mr. Olorundare Thomas, called on Nigerians in all walks of life to embrace insurance as risk-mitigating mechanism.
The Commissioner for Insurance was represented by Assistant Director, Market Development, Adeyemi Abubakar.
He congratulated the NAIPCO members, for their consistency in organising the conference, as a platform to ensure that they reach out to the public with their reportage on the insurance sector to ensure the growth of the insurance business in Nigeria.
The Commissioner for Insurance reminded NAIPCO of their role as purveyors of information, awareness creation and catalysts of economic growth, just as he solicited the continued cooperation of the Association for the growth of the industry.
He said for the Nigerian insurance market to record significant growth and contributes adequately to the nation's gross domestic product (GDP), all hands must be on deck, noting that the media has a critical role to play in this especially in sensitising the public on the benefits of insurance.
Thomas believes that deepening insurance penetration can only be possible through a deliberate and sustained insurance awareness which, he said, will also lead to the realization of the Federal Government's financial inclusion initiative.
Sovereign Trust Settles N2.5b Claims In Nine Months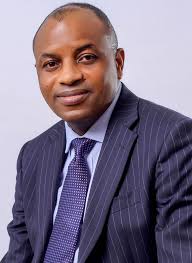 Sovereign Trust Insurance Plc paid total claims of. N2,515,004,405.67 between January and September 2021, in line with its avowed commitment to pay all genuine claims promptly.
A rundown of the claim's composition paid during the nine months period shows Energy/Oil & Gas Insurance having the highest figure of N774 million, Fire and Allied Perils accounted for N505.5 million, while N460 million was paid as claims under Motor Insurance.
Other figures as released by the organisation are: N355 million for General Accident, N215 million for Engineering/Contractors' All Risk Insurance and N203 million for Marine & Aviation Insurance.
While commenting on the claim's payment, the Executive Director, Technical, Jude Modilim, said "there is no compromise to claims settlement in Sovereign Trust Insurance Plc because that is the barometer for our customers to determine whether we are delivering on our promise or not. We do not intend to fall short of this obligation and we will continually strive to make good our promise at every point in time as long as the claims are genuine and treated accordingly."
Modilim further stated that the company has put in place a friendly-claim-process which ensures that claims are settled within the shortest period possible. "The processes involved from the moment a claim is reported and the period the customer receives the cheque have been made as seamless as possible" he noted.
In the same vein, the Managing Director of the organisation, Olaotan Soyinka stated that "one of our means of advertisement in Sovereign Trust Insurance Plc is prompt claims settlement and it has helped to strengthen the relationship with our customers. We do not allow them to go through distasteful experience in the process of getting their claims settled. Our processes are hinged on professionalism, ethics and promptness".
Expert Tasks Insurance, Pension Operators On Products That Meet People's Needs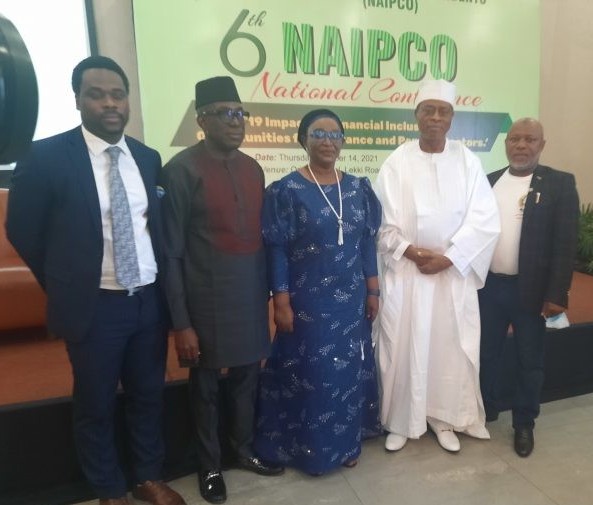 By Sola Alabadan
Former Director General of Lagos State Pension Commission (LASPEC), Mrs. Folashade Onanuga, has charged insurance and pension operators on creativity and innovation in their products development and service delivery by focusing on meeting the needs of the people for enhanced financial capacity.
Mrs. Onanuga made this call while delivering the theme paper of the 2021 national conference of the National Association of Insurance and Pension Correspondents (NAIPCO) titled "COVID-19 Impact On Financial Inclusion: Opportunities For Insurance & Pension Sectors" in Lagos today.
She also enjoined the operators to leverage the opportunities thrown up by the COVID-19 pandemic to grow the sectors and contribute to the National economy.
While affirming that the pandemic has caused severe disruptions, she pointed out that opportunities have also been created to grow customer base on account of the obvious fact that there is no real social security arrangement by government in the event of sudden and unexpected events and so citizens need to make plans by themselves for wellness both in business and family life.
According to her, "Economic shocks like sudden loss of job, illness or death can send people living just above the poverty line into abject poverty.  So whether one is in the formal or informal sector, there is the need to have a safety net.  The sudden and unforeseen calamities created by the pandemic has highlighted the need to plan for unforeseen circumstances and even early retirement.
To take advantage of these opportunities, she said, the pensions and insurance industries must remain committed to the inclusive growth of the Nigerian economy, creating opportunities for lower income groups to be part of the broader financial system.
She noted that, "Financial inclusion is achieved when adult Nigerians have access to affordable financial products and services that meet their needs. Financial inclusion can only be achieved when financial transaction processes and documentations are transparent, simplified and seen as meeting needs of the people and at the same time being beneficial to the financial services sector."
"Speaking of insurance, opportunities exist to increase insurance penetration and the customer base, both in the retail and corporate segments of the market if the right moves are made. Insurance penetration has remained at an average of 0.4% of GDP driven largely by a general lack of understanding and awareness of the benefits of insurance products, specifically amongst low-income Nigerians.  We need to build trust. The Banking Sector has managed to bridge this gap to an extent.
"Attempts have been made to improve the performance of the insurance industry through regulation and legislation – new capitalization requirements have been announced and reviews of several key laws are being discussed to bring them up to current realities," Mrs Onanuga added.
In improving access to insurance and making products and services more inclusive, we are discovering that there is a role for all stakeholders to play.
For pension sector, according to the former LASPEC boss, "inclusive growth in pensions must recognize the peculiarity of the population segment being addressed, adding that This recognition must have an impact on how products are designed and how lower income segments of the population interact with pension funds. If you consider what happens in developed economies, there are different kinds of plans to meet different needs."
For the trust gap to be bridged, Mrs. Onanuga called on the National Pension Commission (PenCom) to take more advantage of digitization in pension operations to make transactions easier and more accessible by taking example of what the banks have done to provide banking services to lower-income population groups by ensuring that structures are put in place before the release of pension laws to ensure that all aspects of the law are implementable.