NAICOM Charges Insurance Operators To Leverage On Huge Market, Unveils Portal For Growth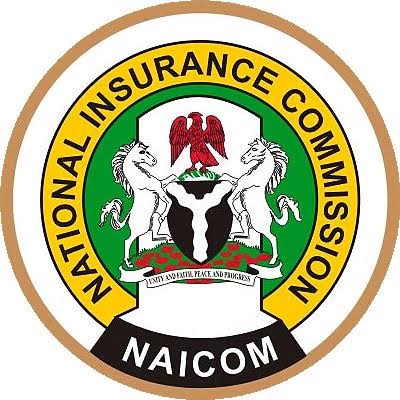 By Sola Alabadan
The National Insurance Commission (NAICOM) has completed a real-time digital platform to put the Nigerian insurance industry on the same pedestal with their counterparts in other parts of the world.
The Commissioner for Insurance, Mr. Sunday Thomas, also charged the insurance operators to take advantage of the huge market in the country, while speaking on Thursday at a seminar organised for insurance journalists in Uyo, Akwa Ibom State.
"The terrain is tough but we are determined to succeed. Nigeria is not by accident the largest economy in Africa. We must take advantage of the population. There are a lot of things to fast track the process. The digital world will drive regulation," he stated.
Thomas explained that the new portal is designed in such a way that wherever anybody is in the world, information on the nation's insurance sector would be available to him at the click of a button.
He said, "we will be looking at the digital world. Part of what we have done so far is the fact that our portal that was on the drawing board for over six years has been fixed. It is taking us from where we are to the next level.
"We have sensitised the technical people in the industry and they have been going through series of trainings.
"The next thing we are going to do is to engage the industry with IT guidelines. It is no longer going to be historical reporting."
While reaffirming that the commission would boost the recent confidence President Muhammadu Buhari reposed in the insurance sector, the NAICOM boss said this administration in NAICOM would not fail Nigerians.
He said: "It is not by coincidence that we are having this conference today that we are marking 60th anniversary as a nation.
"We want to be seen the way we are so we know where to make amends. NAICOM is an agency of the Federal Government and has the responsibility to make some impact on the economy. We will continue to relish the president's appreciation of the industry."
He further acknowledged that the investment climate was tough, saying, the commission was determined to make a difference as there will be no hindrance to information dissemination.
"If there is a need for change let us know and if there is a need for me to explain I will not hesitate to do that. We have challenges ahead of us but we are determined to overcome those challenges. We try as much as possible to let investors, government and stakeholders into our programmes.
Speaking on the commission's rededication towards driving the Compulsory Insurance policy, he said it was not enough to sit in Abuja and expect the process to succeed.
He said it was on this ground he took out time recently to visit the Chairman of Nigerian Governors' Forum (NGF) and Ekiti State Governor, Mr. Kayode Fayemi, to prevail on his colleague governors to assist in driving the compulsory insurance policy.
NAICOM Licences Seven New Insurance Firms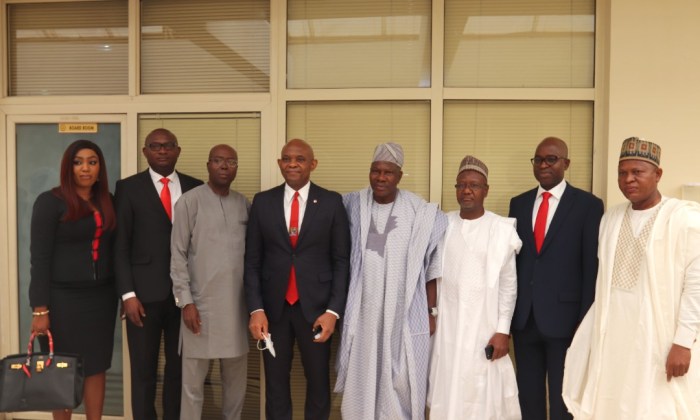 By Sola Alabadan
The National Insurance Commission (NAICOM) issued operational licences to seven insurance companies in Abuja today, in line with Market Conduct & Business Practice Guidelines.
The new insurance firms are Heirs Insurance Limited (General), Heirs Life Assurance Limited, Stanbic IBTC Insurance Limited (life), Enterprise Life Assurance Company, FBS Reinsurance Limited, Salam Takaful and Cornerstone Takaful Insurance Company Limited.
The Commissioner for Insurance, Sunday Thomas, who gave the operational licences to the five firms at NAICOM Head Office, said the Commission has issued operational licences to the firms to operate insurance business.
According to him: "The National Insurance Commission (NAICOM) received applications from the under listed companies for registration as Insurance and reinsurance Companies to transact insurance and reinsurance business in Nigeria.
"In fulfillment of the statutory provisions of extant laws for the registration/licensing of insurance Companies, the general public is hereby informed that the Commission has commenced the process of registering the companies.
Consequently:" Heir Insurance Limited (General) has picked, Olaniyi Stephen Onifade as its Managing Director, Stanbic IBTC Insurance Limited, picked, Akinjide Orimolade as Managing Director; Heirs Life Assurance Limited picked Abah Okoriko and Enterprise Life Assurance Company Nigeria Limited picked Fumilayo Abimbola Omo.
"FBS Reinsurance Limited is led by the former Commissioner of Insurance, Fola Daniel. FBS is bringing together professionals with proven experience from the brokerage and underwriting units of the industry including Bala Zakariyau, the former managing director of Niger Insurance who currently plays in a support unit of the Nigerian aviation industry, Ahmed Olaniyi Salawu of the Standard Insurance Consultants, and Wole Oshin Bankole of the Custodian Investment Plc that has just taken a plunge into the property sector by taking a large chunk of the United Property Development Company, a subsidiary of the UACN Plc.
"These crops of professionals represent those with firm beliefs that there is a big insurance potential in Nigeria and indeed, the African continent. Others are Ebele Ofunneamaka Okeke, from Nnewi North, Anambra who rose to the position of the Head of Nigerian Civil Service before her retirement, and also, Yusuf Hamisu Abubakar, a lawyer, and an accomplished administrator and businessman with vast experience at the senior executive level in power and communication sectors.
"The reinsurance firm is required to pay the new N20 billion capitalisation stipulated by the commission under the reform exercise for it to start a business in the industry."
Emirates Offers Travellers $500,000 Multi-risk Travel Cover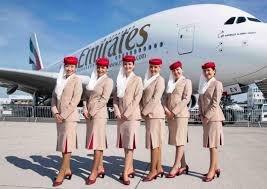 Emirates airlines has announced that it will provide travellers a multi- risk travel cover worth $ 500 , 000 on top of its current COVID-19 cover.
The airline stated that the new multi- risk travel insurance and COVID-19 cover will automatically apply to all Emirates tickets purchased from December 1 , and extend to Emirates codeshare flights operated by partner airlines , as long as the ticket number starts with 176.
Emirates Chairman and Chief Executive , Ahmed bin Al Maktoum was quoted as saying , " Emirates was the first airline to offer complimentary global COVID -19 cover for travellers back in July , and the response from our customers has been tremendously encouraging.
" We have not rested on our laurels and instead continued to look at how we can offer our customers an even better proposition. We are very pleased to be able to now provide this new multi- risk travel insurance and COVID – 19 cover , which is another industry first, to all our customers."
He added, " We aim to give our customers even more confidence in making their travel plans this winter and moving into 2021 by the launch of this feature ."
Highlights of the coverage include out -of – country emergency medical expenses and evacuation up to $ 500 ,000 , valid for COVID -19 ( contracted during the trip ) and other medical emergencies while travelling abroad.
It also involves trip cancellation up to $ 7 ,500 for non- refundable costs if the traveller or a relative ( as defined in the policy ) is unable to travel because they are diagnosed with COVID- 19 before the scheduled trip departure date , or for other named reasons – similar to other comprehensive travel cover products.
COVID-19 Pandemic Poses Severe Challenges To African Insurers, AIO Reveals

By Sola Alabadan
The Africa Insurance Pulse launched today by the Africa Insurance Organisation (AIO) indicated that the COVID-19 pandemic posed severe challenges to Africa's insurers, even as the insurers expect further uncertainty in the remainder of 2020 and 2021.
As in the past, this 5th edition of the Insurance Pulse titled "Growth perspectives of African re-/insurance markets", is based on diligent market research and in-depth interviews with insurer, reinsurers and brokers operating in the continent.
The research was conducted by Faber Consulting on behalf of the AIO and sponsored by Africa Re.
Jean Baptiste Ntukamazina, Secretary General of AIO, said: "The COVID-19 pandemic has caught the global insurance industry largely unprepared. Those African insurance and reinsurance companies with a strong capital base, and the ability to distribute their products digitally were better equipped to weather the impact of the pandemic. This will enable them to capitalise faster on the business opportunities arising after the crisis."
Capital & digitalisation as unique strategic differentiators in times of COVID-19
Those African insurers with a strong capital basis and already established digital distribution channels were better prepared to deal with the impact of the COVID-19 crisis. The combination of both factors protected them against the worst effects of the crisis and enabled them to maintain their client relations even during lockdown periods or in a social-distancing environment. As these insurers strengthened their market position during the pandemic, they will be even stronger in capturing those business opportunities, rising in the future.
Regulators focused on protecting African policyholders
Following the outbreak of the pandemic, regulatory authorities have given re-/insurers more time to cushion the impact from the sudden contraction of the economy. At the same time, they encouraged re-/insurers to pay claims promptly. Those re-/insurers operating according to risk-based capital regimes were better prepared to deal with the COVID-19 crisis.
Dr. Corneille Karekezi, Group Managing Director and Chief Executive Officer, Africa Re said: "Insurance regulation in Africa has significantly improved in recent years. Various regulators have pushed ahead, mandating the implementation of risk-based capital schemes or capital increases, as well as improved operations and risk management. At the same time, we witness rising protectionist efforts to retain insurance and reinsurance premiums locally. Regulators should assure that in particular in times of economic distress, insurers have access to the highly-rated risk capacity and expertise that well-diversified reinsurer provides. Indeed, some recent catastrophes, including large natural catastrophes or man-made claims in South Africa, Cameroon and Lebanon, and in addition to the threat presented by COVID-19 potentially related claims remind us that some exposures can quickly exceed local capacity."
The pandemic will change the African insurance landscape & reduce top-line of insurers
Senior executives predict that COVID-19 will lead to an accelerated consolidation of Africa's insurance industry, eliminating those companies with limited resources and fragile processes. Such a shake-out would strengthen the continent's insurance markets and benefit policyholders through higher security and a drive for more innovation.
Executives expect an improved risk awareness among consumers, leading to higher demand for insurance products. However, executives are concerned about the impact of COVID-19 on the income of African households. They expect that policyholders will limit their spending and favour savings for fear of a reduction in income or job losses. This, in turn, will affect their insurance purchasing behaviour, ultimately leading to a decrease in premium income.
Andreas Bollmann, Partner at Faber Consulting, commented: "Despite the impact from COVID-19, Africa's insurers and reinsurers remain confident of the fundamental growth potential of their market. They believe that the effects of the pandemic will be offset by an accelerated digital transformation, supportive government and regulatory policies, and increased risk awareness by consumers."
For the remainder of 2020 and 2021, Africa's insurance executives expect a continuation of the high level of uncertainty. Re-/insurers have to maintain adequate solvency, ensure operational resilience and remain responsive to customer needs. In 2020 insurers introduced large-scale transformative investments to redefine their core value proposition, optimise operations, update technology and to build a workforce for the future. In 2021 they have to continue on this path of strengthening their competitiveness and thus contributing to a more robust marketplace.
AIO was established in 1972 in Mauritius as a non-governmental organisation recognised by many African governments.
Currently, the AIO has 365 members, 345 of them from 47 countries in Africa and 15 associate international members from 9 countries.