Growth Of Electric Cars Comes With New Risks, Claims Insurers, Stakeholders – AGCS
As the take-up of electric cars is expected to accelerate rapidly in future, driven by consumer demand and government policies aimed at tackling climate change, a new report from insurer Allianz Global Corporate & Specialty (AGCS) stated that the transition will lead to a fundamental change in risk for manufacturers, suppliers and insurers alike.
The development is also expected to have a significant impact on automotive product liability insurance.
"From supply chain networks to production processes to the product itself – the automotive industry will have to respond to many emerging risks to make the transition to electric vehicles happen," says Daphne Ricken, Senior Underwriter Liability at AGCS. "The anticipated growth of electric cars brings the prospect of new defect or performance issues; more expensive repair costs; new fire and cyber threats; and even reputational issues around sustainable sourcing and disposal of critical components and raw materials for batteries."
A new AGCS publication, The Electric Vehicles R-EV-olution: Future Risk And Insurance Implications[DG(1], highlights that the use of electric cars is expected to soar in future as their cost gradually declines, the choice of available new models likely doubles within five years, their driving range increases and consumers, as well as governments, demand greener low-emission vehicles. The International Energy Agency has predicted there could be more than 100 million electric cars on the roads in 2030 – up from around seven million today – with annual sales in the region of 20 million, driven by growth in China[DG(2] – already the world's largest market – the European Union (second largest), Japan, Canada, the US and India, in particular.
New risk exposures
While the coronavirus crisis may dampen the outlook for global electric car sales for 2020 and beyond, the anticipated long-term growth also brings a range of technical and operational risks, both from a product liability perspective and in other areas:
Safety and reliability: Tests conducted by the Allianz Center for Technology Automotive (AZT Automotive) have shown that the high voltage components of electric cars are well-protected and will not be affected in most crashes. Statistical evaluation of Allianz claims also shows that electric vehicles are less likely to be involved in accidents today – they typically drive short distances with limited mileage overall. However, any damage sustained can be, on average, more expensive than for conventional cars.
"If the battery in an electric car has to be replaced, it can result in a total loss in many cases. In addition, the fact that they can only go to specialist repair shops can contribute to costs," says Carsten Reinkemeyer, Head Of Vehicle Technology And Safety Research at AZT Automotive.
Battery life and performance are critical issues for electric cars. Given the high cost of replacement or repair of battery units, a failure to live up to performance guarantees will pose questions around liability for manufacturers and suppliers.
Fire threat: As with conventional vehicles, defective electrical components and short circuits can spark a fire, while lithium-ion batteries may combust when damaged, overcharged or subjected to high temperatures. High voltage battery fires can be very intense and difficult to extinguish, and can also release high levels of toxic gases – such fires can take 24 hours or longer to control and be made safe. Due to the relative rarity of such fires to date, response and rescue services have limited experience of dealing with such incidents.
Environmental issues: Despite their green credentials, environmental issues can represent a potential liability and reputational risk for vehicle manufacturers and suppliers. A rapid uptake in electric cars will require manufacturers to source sustainable supplies of critical components and raw materials as they ramp up production. For example, battery technology will drive a huge increase in demand for cobalt and lithium, outstripping current supply – lithium supply has been predicted to triple by 2025. Effective recycling and reuse of materials will therefore be essential. Environmental and social concerns will also put emphasis on the sustainable sourcing of minerals, as well as traceability and transparency of supply chains. High voltage batteries could also pose a pollution risk, if not properly disposed of.
Speed to market and potential defects and recalls: Manufacturers are under pressure to accelerate the transition to electric mobility. The combination of new technology, short development cycles and new 3D/4D printing in production could result in an increase in defects and quality issues, triggering product recalls for the automotive industry – which are already among the largest and most complex of any sector, according to AGCS claims analysis.
Cyber concerns: Electric cars are likely to have increased connectivity and reliance on data, sensors and software, including artificial intelligence, to manage vehicle systems and aid driving. As with conventional vehicles, increased connectivity is likely to give rise to cyber vulnerabilities, including the threat of malicious attacks, system outages, bugs and glitches. There have already been product recalls in the automotive sector as a result of cyber security.
Insurance implications and claims complexity
Electric mobility will have many implications for insurance – in particular automotive product liability insurance – and claims, as technology creates new risks and exposures, and as liability shifts within the supply chain.
"Electric vehicles will consist of fewer but more integrated parts and components. What may have been three parts in a conventional car could be only one part in an electric car. However, the lower number of parts is increasingly connected through sensors and embedded software, adding a new layer of complexity and raising questions around how these parts interact and which producer or supplier is liable for a potential defect or faulty control," Ricken explains. "The increased complexity of the automotive supply chain and the reliance on software and technology producers will lead to new exposures and split liabilities in the value chain."
Fire and explosion risks associated with high voltage batteries could give rise to claims for commercial property insurers, in particular if multiple cars are charged in underground car parks. Claim scenarios are manifold – ranging from overheated battery leads resulting in fires and property damage to breakdown, leading to fire, as a result of electronic failure of the battery management system.
Insurers may also expect to see a potential increase in product recall/liability claims from new technologies, components, faster development times and shorter testing periods. Last, but not least, there will be employers' liability exposures – such as potential toxic fumes and fire risks during 3D printing or the handling of lithium batteries related to fire and contamination.
PenCom Approves Full Payment To 2,024 Retirees, 25% To 7,906 Disengaged Workers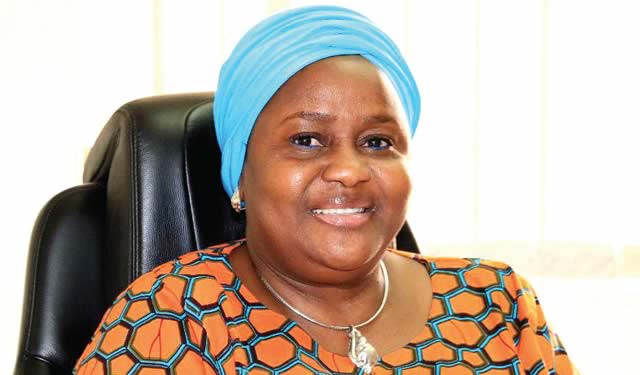 By Sola Alabadan
The National Pension Commission (PenCom) approved Enbloc payment of retirement benefits to 2,024 retirees whose Retirement Savings Account (RSA) balances were N550,000.00 or below and considered insufficient to procure Programmed Withdrawal or Retiree Life Annuity of a reasonable amount for an expected life span.
In this regard, a total sum of N527.23 million was paid to the 2,024 retirees from both the public and private sectors during the second quarter of the year.
The nation's pension regulator disclosed this in its latest quarterly report issued recently.
This is in keeping faith with the objectives of the Pension Reform Act 2014 to ensure that every person who worked in either the Public Service of the Federation, Federal Capital Territory or Private Sector receives his retirement benefits as and when due.
In a related development, the Commission also approved the payment of N4,430.37 million to 7,906 RSA holders under the age of 50 years, who were disengaged from work and unable to secure jobs within four months.
This is in accordance with section 7(2) of the Pension Act, which provides that "Where an employee voluntarily retires, disengages or is disengaged from employment as provided for under Section 16(2) and (5) of this Act, the employee may, with the approval of the Commission, withdraw an amount of money not exceeding 25 per cent of the total amount credited to his retirement savings account, provided that such withdrawals shall only be made after four months of such retirement or cessation of employment and the employee does not secure another employment."
Meanwhile, the Commission also informed that applications were received for transfer of Nigeria Social Insurance Trust Fund (NSITF) contributions on behalf of 332 NSITF contributors.
However, approval was granted to transfer N17,026,367.10 to the Retirement Savings Accounts (RSAs) of 298 members.
On a similar note, PenCom approved monthly pensions in the sum of N62,327,832.97 to 3,629 NSITF pensioners.
4,438 Retirees Choose Programmed Withdrawal, 1,708 Opt For Annuity In Second Quarter
By Sola Alabadan
The National Pension Commission (PenCom) approved 4,438 requests, comprising 1,406 public (FGN & States) and 3,032 private sector retirees to draw pension through the Programmed Withdrawal mode during the second quarter.
These retirees received a total lump sum of N13,059.79 million, while their total monthly pension amounted to N209.05 million.
PenCom disclosed this in the second quarter report uploaded on the commission's website recently.
Similarly, the Commission granted approval to 1,708 retirees under the Retiree Life Annuity during the quarter.
A total lump sum of N4,586.16 million was approved for payment to the retirees, while the sum of N12,346.89 million was approved for payment to 14 Retiree Life Annuity Providers as premium in return for total monthly/quarterly annuities of N122.46 million.
In a related development, approvals were granted for payment of death benefits amounting to N6,175.13 million to the legal beneficiaries/administrator of 1,209 deceased employees and retirees. This comprised 835 public (FGN & State) and 374 private-sector employees/retirees.
During the quarter under review, the Commission equally approved enbloc payment of retirement benefits to 2,024 retirees whose RSA balances were N550,000.00 or below and considered insufficient to procure Programmed Withdrawal or Retiree Life Annuity of a reasonable amount for an expected life span. In this regard, a total sum of N527.23 million was paid to the 2,024 retirees from both the public and private sectors.
Besides, the Commission approved the payment of N4,430.37 million to 7,906 RSA holders under the age of 50 years, who were disengaged from work and unable to secure jobs within four months.
CHI Renews Group Accident Cover For insurance, Pension Journalists
Sola Alabadan
Consolidated Hallmark Insurance(CHI) Plc has again renewed the Group Personal Accident Insurance cover worth N24 million Sum Assured, which was arranged for insurance and pension journalists in Nigeria.
This is part of the company's Corporate Social Responsibility (CSR) project, to ensure that journalists who are exposed to danger and hazard in the discharge of their civic duties are adequately protected.
The Group Personal Accident Insurance policy covers death, permanent disability and medical expenses.
The policy, now in its 10th year, has been running since 2012, and is renewed annually by the company. The cover, which was renewed on October 1, 2021, is due to expire on September 30, 2022.
The policy cover all members of the National Association of Insurance and Pension Correspondents(NAIPCO) across the country while the company has promised to continue to renew the coverage for the journalists every year.
Speaking on the issue, the group managing director of Chi, Eddie Efekoha, said, this gesture is to show the kind of values and respect his insurance firm has for journalism, believing, journalists, who are the shaper of the society, and by extension, the insurance industry, must be protected.
Journalism, he said, is a risky profession, hence, the need to adequately provide insurance for those covering the insurance industry.
In the case of the death of any of the concerned journalists, he said, the family of the deceased is entitled to N1 million death benefits. "A journalist who suffers permanent disability in the discharge of his duties will also be entitled to N1 million. The cover provides for medical expenses to the tune of N200,000 per journalist in the case of an accident," he pointed out.