Covid-19: Allianz Warns Closure Of Plants Or Premises Can Cause Fire, Other Hazards
By Sola Alabadan
As many companies are having to shutdown their premises temporarily at short notice due to the Covid 19 pandemic, the risk consultants of Allianz Global Corporate & Specialty (AGCS), said improper action or negligence when decommissioning buildings and production facilities brings risks for companies. Mothballed factories or offices are by no means safe from fire or other hazards – in fact such risks can be exacerbated when premises are idle or largely unoccupied.
In a new publication, Coronavirus: Safety Measures For Businesses Forced To Temporarily Close Their Premises, AGCS experts provide an overview of general security and prevention measures to help avoid physical damages, such as regular checks of fire protection systems and the safe storage of flammable materials and liquids if premises have to be shutdown. In response, AGCS is also increasingly providing security advice to its customers via remote monitoring technologies that digitally visualize buildings and security features through photo and video recordings without the need for many people to be physically on site.
"We already see a number of losses that occur on holidays or weekends when employees are not largely present on sites or premises," says Stephan Barnard, Regional Head of Risk Consulting, AGCS Africa: "The production and operating shutdowns currently being caused by the coronavirus pandemic can also bring increasing hazards for businesses." Among the industries most affected are automotive manufacturers and suppliers, airlines, airport operators, mechanical and plant engineering firms, the hotel industry and many other large and small production and service companies.
The coronavirus outbreak has led to considerable disruption for both individuals and business operations worldwide. For businesses, the growing number of restrictions imposed by public authorities means that offices, factories and other sites may remain unused or unattended for a longer period of time than usual, as they are ordered to close.
"The potential damage caused by fire or as a result of inadequate maintenance remains, or even increases, when operations are shutdown. There are specific measures for loss prevention that can be followed in order to prevent damage during the shutdown of operational facilities as much as possible," Barnard says. If possible, regular inspections and tests of fire protection systems should be continued, as these can greatly reduce the effects of a fire. An AGCS analysis of loss events in the insurance industry shows that fires account for almost a quarter (24%) of the value of all insured events in industrial insurance over a period of five years. Fires have caused insurance losses worth more than 14 billion euros from around 9,500 claims.
AGCS Risk Consultants focus on four main areas of loss prevention measures in the publication: reducing the risk of fire, safe storage of flammable materials and liquids, compliance with utility and services guidelines, and the use of best practices in building safety and maintenance.
Specifically, it is recommended, for example, that companies consider regular checks of all existing automatic fire detection systems, sprinkler systems and fire pumps, and other existing fire protection systems, even if this is difficult in the current circumstances.
Highly flammable materials such as raw and finished goods, packaging, pallets, waste and flammable liquids located within shutdown buildings should be reduced as much as possible. Where this is not possible, a safety distance of at least 1.5 meters should be maintained between electrical equipment and any remaining materials.
Another measure to consider is that companies decommission all hazardous process and utility equipment, including pipes for flammable liquids and gases. Depending on the specifics of the location, power to the premises should also be shut down, except where required for fire alarms, fire safety and security systems. Entrance and exit doors should be secured with high quality locking systems and interior and exterior lighting should be kept to a minimum, as necessary for inspection, security patrols and access purposes.
EndSARS: Insurers Pay N4bn Claims, To Pay More
By Sola Alabadan
The dust generated by the EndSARS protest in October 2020 is yet to settle, as insurance companies in the country have already paid N4 billion as claims to over 2000 policyholders that were affected during the protest and more claims will still be paid.
The chairman of Nigerian Insurers Association (NIA),  Mr. Ganiyu Musa, made this known at an interactive session with journalists on Thursday in Lagos.
He also informed that the insurance operators are still collating claims which arose from the incident, assuring that all genuine claims will be paid as promptly as possible.
Musa said: "the number of insured businesses that were affected at the last count was about 2000 insured losses and the industry have settled over N4 billion claims in respect of the EndSARS protest. Once they are documented and completed, we have the commitment of our members that claims will be paid timely.
The association is on top of developments on the aftermath of the protests and will continue to encourage members to pay all genuine claims in line with the extant policies."
On the Consolidated Insurance Bill 2020, he said: "NIA welcomes the review as it will align the Act with global best practice and promote the business of insurance in the country."
According to him, the current insurance legislation is outdated and has made it impossible to do things that need to be done.
On the African Insurance Organisation Conference, AIO 2021, Musa said: "Originally planned for year 2020, COVID-19 was a force majeure due to health protocols and travel restrictions. With availability of vaccines, reduction in infection rate, coupled with relaxation of travel restrictions and other protocols around the coronavirus disease, the AIO Executive Committee and the NIA have agreed to hold it from September 4 – 8, 2021. A hybrid conference has been agreed and we solicit your support in hosting the best conference ever."
Speaking on the Nigerian Insurance Industry Database /Nigerian Insurance Industry Portal (NIID/NIIP), the NIA boss stated that: "The Nigerian Insurance Industry Database was established to reduce soft market practices and eliminate fake insurance policies. The Association has taken a step further by creating the Nigerian Insurance Industry platform to enable vehicle owners purchase their third-party motor vehicle insurance cover from the comfort of their homes and telephones. So far, we are seeing a lot of traction on the platform across the states of the Federation and we are hopeful that other states will key into the project before the end of the year."
On the Marine Module, he said: "As you are probably aware, the Central Bank of Nigeria has since integrated the NIA Marine Module into the National Trade portal and all insurance certificates required for import and export are generated from the portal.  This, no doubt, signals the end of fake Marine Insurance Certificates at the Ports."
Musa further disclosed that he became the Chairman of the Council of Bureaux of the Ecowas Brown Card Scheme at its 37th Ordinary Session in January this year. "A major issue for the Bureau is domestication of Compulsory Brown Card in the country. We are hopeful that when all the fine details have been sorted, it will be implemented in Nigeria," he said.
On the new NIA House Project, he said; "Construction of a befitting Secretariat for the association has reached an advanced stage and we are hopeful that the building will be completed at the end of the second quarter so that we can take full possession of the property and relocate our secretariat staff before the end of the year. Of course, we have had some delay in meeting delivery timelines due mainly to the outbreak of COVID-19 and the regulatory restrictions on number of workers on site at any point in time."
On the initiatives on compulsory insurance, he said: "We have commenced discussions with Lagos State Building Control Agency, as part of engagements on the implementation of Lagos State Building law. We are also working closely with the state vehicle Inspection service on enforcement of Third Party Motor Insurance in the state. We are also engaging Kaduna, Kogi and Ogun States, and remain hopeful that other states will see value in the platform and embrace it. Out of the estimated 13 million vehicles in Nigeria only about 2,939,767 Third Party Motor policies are in force as at Apr 26, 2021."
Brokers Charge FG To Declare State Of Emergency On Insecurity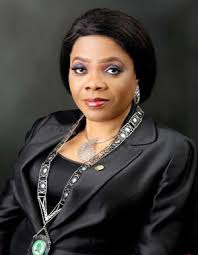 The Nigerian Council of Registered Insurance Brokers (NCRIB), has lamented the spate of killings, kidnapping and other forms of violent attacks in the country, saying the development is not only tarnishing the country's image but also scaring investors away from the country.
The President of the Council, Dr. Bola Onigbogi who said this at media parley in Lagos, appealled to the federal government to, as a matter of urgency, declare a state of emergency on terrorism and killings, especially in the Northern part of Nigeria.
Onigbogi noted that if nothing is done as soon as possible to address this menace, it will deter foreign investors from investing in the Nigerian economy.
She said: "to say that the rate of killings and kidnapping in Nigeria is endemic is to state the obvious. The recent rate of attacks on people in most part of the nation is so disheartening.
"It is worrisome seeing how Nigerians are being massacred in their own fatherland unabated. It is difficult to read the mindset of these dare devil hoodlums, who have decided to unleash terror on unsuspecting and innocent Nigerians.
"Our heartfelt sympathy goes to the government and the people of affected States, especially, the immediate families of the victims. However, I like to join several other Nigerians to appeal to the Federal Government, as a matter of urgency, declare a state of emergency on terrorism and killings, especially in the Northern part of Nigeria.
"We appeal to Mr. President to instruct all the service chiefs to take responsibilities for the killings and kidnappings that has continued to tarnish the image of the country. It is important to note that with the spate of killings and kidnapping in Nigeria, if nothing is done as soon as possible, it will deter investors from investing in Nigeria economy".
Onigbogi, who also spoke on building collapses in the country, called on the government to take decisive measures to address this issues.
"It is essential for government to facilitate meetings of all stakeholders in order to reach a compromise on methods to adopt in stemming the tide. Kindly permit me to state at this juncture that the enforcement of Section 64 and Section 65 of Insurance Act 2003 should be prioritized", she expressed.
Photo News: NAICOM Partners Fire Service To Enforce Compulsory Public Building Insurance