Covid-19: Allianz Warns Closure Of Plants Or Premises Can Cause Fire, Other Hazards
By Sola Alabadan
As many companies are having to shutdown their premises temporarily at short notice due to the Covid 19 pandemic, the risk consultants of Allianz Global Corporate & Specialty (AGCS), said improper action or negligence when decommissioning buildings and production facilities brings risks for companies. Mothballed factories or offices are by no means safe from fire or other hazards – in fact such risks can be exacerbated when premises are idle or largely unoccupied.
In a new publication, Coronavirus: Safety Measures For Businesses Forced To Temporarily Close Their Premises, AGCS experts provide an overview of general security and prevention measures to help avoid physical damages, such as regular checks of fire protection systems and the safe storage of flammable materials and liquids if premises have to be shutdown. In response, AGCS is also increasingly providing security advice to its customers via remote monitoring technologies that digitally visualize buildings and security features through photo and video recordings without the need for many people to be physically on site.
"We already see a number of losses that occur on holidays or weekends when employees are not largely present on sites or premises," says Stephan Barnard, Regional Head of Risk Consulting, AGCS Africa: "The production and operating shutdowns currently being caused by the coronavirus pandemic can also bring increasing hazards for businesses." Among the industries most affected are automotive manufacturers and suppliers, airlines, airport operators, mechanical and plant engineering firms, the hotel industry and many other large and small production and service companies.
The coronavirus outbreak has led to considerable disruption for both individuals and business operations worldwide. For businesses, the growing number of restrictions imposed by public authorities means that offices, factories and other sites may remain unused or unattended for a longer period of time than usual, as they are ordered to close.
"The potential damage caused by fire or as a result of inadequate maintenance remains, or even increases, when operations are shutdown. There are specific measures for loss prevention that can be followed in order to prevent damage during the shutdown of operational facilities as much as possible," Barnard says. If possible, regular inspections and tests of fire protection systems should be continued, as these can greatly reduce the effects of a fire. An AGCS analysis of loss events in the insurance industry shows that fires account for almost a quarter (24%) of the value of all insured events in industrial insurance over a period of five years. Fires have caused insurance losses worth more than 14 billion euros from around 9,500 claims.
AGCS Risk Consultants focus on four main areas of loss prevention measures in the publication: reducing the risk of fire, safe storage of flammable materials and liquids, compliance with utility and services guidelines, and the use of best practices in building safety and maintenance.
Specifically, it is recommended, for example, that companies consider regular checks of all existing automatic fire detection systems, sprinkler systems and fire pumps, and other existing fire protection systems, even if this is difficult in the current circumstances.
Highly flammable materials such as raw and finished goods, packaging, pallets, waste and flammable liquids located within shutdown buildings should be reduced as much as possible. Where this is not possible, a safety distance of at least 1.5 meters should be maintained between electrical equipment and any remaining materials.
Another measure to consider is that companies decommission all hazardous process and utility equipment, including pipes for flammable liquids and gases. Depending on the specifics of the location, power to the premises should also be shut down, except where required for fire alarms, fire safety and security systems. Entrance and exit doors should be secured with high quality locking systems and interior and exterior lighting should be kept to a minimum, as necessary for inspection, security patrols and access purposes.
NAICOM Sensitises MSMEs On Need To Embrace Insurance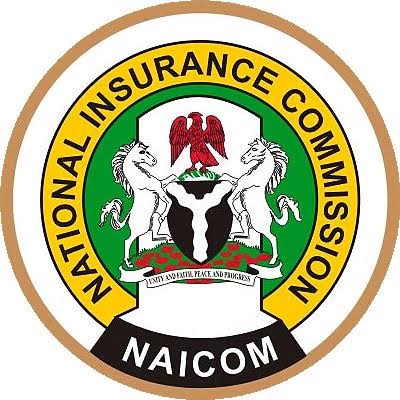 By Sola Alabadan
The National Insurance Commission (NAICOM) has concluded arrangements to organise a sensitisation workshop in Lagos on August 5, as part of efforts to sensitise Micro, Small and Medium Enterprises (MSMEs) on the need to embrace insurance to protect their businesses.
The regulatory body had earlier sensitised MSMEs, as well as relevant stakeholders in Kano State and the Federal Capital Territory (FCT), Abuja, on the need to subscribe to insurance products and services and the outcome was deemed successful.
To this end, NAICOM is organising a sensitisation workshop to bring together MSMEs across the entire Lagos state and its environs to learn and discuss key issues around the subject through insightful conversations with experts on the field.
The Head, Corporate Communications and Market Development at NAICOM, Salami 'Rasaaq, said the executive governor of Lagos State, Mr. Babajide Sanwo-Olu is expected to declare the workshop open and deliver a keynote address.
He stressed that, the commission is serious about increasing insurance penetration, adoption and acceptance in the country and has been partnering relevant stakeholders to make this dream a reality.
Unitrust Insurance Pays N1.8b Claims In 2020

Unitrust Insurance Company Limited paid total claims of N1.8 billion in 2020 and recorded an underwriting profit of N802.19 million.
The Managing Director of the underwriting firm, John Ijerheime, disclosed this during a courtesy visit by the executive of National Association of Insurance and Pension Correspondents (NAIPCO) to the firm's head office in Lagos on Monday.
He stated that the company achieved a Gross Premium Written of N3.98 billion in 2020, representing a growth of 13 per cent when compared to the previous year.
The company's Profit After Tax for the year stood at N747.17 million.
"In the same vein, the company's underwriting profit improved significantly as the total profits of N802.194 million from N 301.759 million reported in the 2019 financial year. The claims paid for the year was N1.8 billion," he said.
Ijerheime reiterated that against the backdrop of challenges that characterised the year, the company delivered an outstanding performance across key metrics.
"Indeed, 2020 was a year that will be remembered for its unprecedented disruptions, which were primarily attributed to the COVID-19 pandemic and its multidimensional impacts on global economies. Yet, in the face of prevailing circumstances the Company delivered impressive results during the Year.
"Our business growth model is driven by structural analysis of our strengths, weaknesses, opportunity, and Threats (SWOT) for responsive bonding irrespective of the challenging situations. We have by this result, demonstrated our robust capacity and sustainable execution of our strategic growth plans," he submitted.
On 2021 half year performance, he said that as at July 31, 2021, the company had generated N3.7 billion premium, which was closed to what it did in the full year of 2020, adding that the firm anticipates closing the year with over N5 billion.
The Unitrust Insurance boss said the firm had paid over N400 million claims this year.
Chairman of NAIPCO, Chuks Okonta, equally informed the company's management of the various efforts being made by the association to contribute immensely towards the development of insurance sector.
He spoke on the association's flagship products, tagged profiling which include; product profiling, claims profiling, management profiling and advert to news initiative.
According to him, claims profiling helps in showcasing companies claims payment history for a period of five years, while product profiling focuses on the benefits of arrays of products paraded by companies and management profiling helps showcase the pedigree of individuals steering the affairs of companies.
The advert to news, he said, was developed to help the public understand fully the concepts of the contents of advertorials published by companies.
CIIN Announces Second Edition Of Insurance Textbook