AIICO Promises Sustained Partnership With NAIPCO
In line with AIICO Insurance PLC's determination to actualise the company's objectives, ensure the growth of Nigerian insurance industry and contribute to the nation's economy, the management has promised to ensure a sustained partnership with members of the National Association of Insurance and Pension Correspondents (NAIPCO).
The company's Managing Director, Babatunde Fajemirokun, gave this assurance while speaking at the training workshop organised by NAIPCO for its members in Lagos on Tuesday.
Represented by the firm's Head, Strategic Marketing and Corporate Communication Department, Segun Olalandu, the AIICO boss commended the efforts of NAIPCO in creating awareness on the benefits and advantages of insurance as a risk mitigating mechanism and a tool for poverty alleviation and wealth creation.
He stressed the prime place of the media in nation building, and described NAIPCO as a "very important association and strategic" for the nation's insurance industry.
Assuring NAIPCO of his company's continued supports, Fajemirokun implored the journalists to redouble their efforts and remain committed to their professional ethics and conduct in order to take the industry to the next level.
On recapitalisation, he said the company has met and surpassed the 50% of the new capital threshold in the first phase of the segmented recapitalisation exercise expiring on December 31, 2020 for all insurance and reinsurance companies in the country.
Commenting on the firm's 2020 third quarter operating results, Fajemirokun said it achieved a 27 per cent year-on-year growth in gross premiums written from N37.0 billion in Q3 2019 to N47.2 billion in Q3 2020, noting that the global and local macroeconomic headwinds have continued to test the resilience of the firm's business, and operating models, as well as its business continuity plans and the strength of its relationships with customers and partners.
According to him, "the increased contribution to profits from our general insurance and our asset management businesses highlight the strengths as a group. Our general business continues to enjoy the confidence and support of our customers, despite the effects of the pandemic. Our asset management business, AIICO Capital, continues to grow its client base while investing judiciously on behalf of its clients. Overall, profit before taxes reduced seven per cent year-on-year, from N5.0 billion in Q3 2019 to N4.7 billion in Q3 2020.
"Profit-after-taxes increased 17 per cent year-on-year to N5.2 billion for the interim period ended September 30, 2020 from N4.5 billion in the corresponding period in 2019," he said. The total assets, he said increased 55 per cent year-to-date to N245.8 billion from N159.5 billion in December 2019 driven by an increase in financial assets, including cash and cash equivalents," he added.
He noted that the financial assets increased because of the decline in investment yields and judicious investment of funds received for policies sold, maintaining that total liabilities increased 63 per cent to N212.6 billion from N130.6 billion in December 2019 driven mainly by increases in insurance contract liabilities (from the decline in yields and reserving for new businesses) and fixed income liabilities (3rd party funds under management) in our asset management business.
Total equity, he said grew 15 per cent year-to-date to N33.2 billion from N28.9 billion in December 2019.
"Our 3rd quarter results demonstrate that our business remains steady, despite the changing client preferences and risk exposures that have accompanied the COVID-19 pandemic. We have recorded strong top-line growth year-on-year as well as improved contribution from subsidiaries in our Group, especially our asset management business.
"In our core insurance business, we will continue to offer innovative products that help our customers create and protect their wealth while leveraging the latest technology to meet our clients where they are. In addition, strong asset-liability management remains a pillar of our operating model. As a diversified financial services group, we will continue to ensure that businesses across our Group offer attractive products that enable us create value for all stakeholders," he said.
Brokers Charge FG To Declare State Of Emergency On Insecurity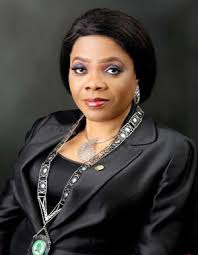 The Nigerian Council of Registered Insurance Brokers (NCRIB), has lamented the spate of killings, kidnapping and other forms of violent attacks in the country, saying the development is not only tarnishing the country's image but also scaring investors away from the country.
The President of the Council, Dr. Bola Onigbogi who said this at media parley in Lagos, appealled to the federal government to, as a matter of urgency, declare a state of emergency on terrorism and killings, especially in the Northern part of Nigeria.
Onigbogi noted that if nothing is done as soon as possible to address this menace, it will deter foreign investors from investing in the Nigerian economy.
She said: "to say that the rate of killings and kidnapping in Nigeria is endemic is to state the obvious. The recent rate of attacks on people in most part of the nation is so disheartening.
"It is worrisome seeing how Nigerians are being massacred in their own fatherland unabated. It is difficult to read the mindset of these dare devil hoodlums, who have decided to unleash terror on unsuspecting and innocent Nigerians.
"Our heartfelt sympathy goes to the government and the people of affected States, especially, the immediate families of the victims. However, I like to join several other Nigerians to appeal to the Federal Government, as a matter of urgency, declare a state of emergency on terrorism and killings, especially in the Northern part of Nigeria.
"We appeal to Mr. President to instruct all the service chiefs to take responsibilities for the killings and kidnappings that has continued to tarnish the image of the country. It is important to note that with the spate of killings and kidnapping in Nigeria, if nothing is done as soon as possible, it will deter investors from investing in Nigeria economy".
Onigbogi, who also spoke on building collapses in the country, called on the government to take decisive measures to address this issues.
"It is essential for government to facilitate meetings of all stakeholders in order to reach a compromise on methods to adopt in stemming the tide. Kindly permit me to state at this juncture that the enforcement of Section 64 and Section 65 of Insurance Act 2003 should be prioritized", she expressed.
Photo News: NAICOM Partners Fire Service To Enforce Compulsory Public Building Insurance
NICON Insurance Denies Receiving Senate's Summon Over Non-remittance Of Pension Fund
The management of NICON Insurance Limited has denied receiving any summon from the Senate Committee on Public Accounts due to failure to remit pension fund to the Pension Transitional Arrangement Directorate.
In a statement titled, 'NICON Insurance faults report on senate summon', the insurance firm recalled the report, which stated that the Nigerian Senate had summoned the firm over 'Failure to remit N17.4billion pension fund to PTAD'.
The insurance firm stated that it had not received any summon from the Senate Committee on Public Accounts and was, therefore, unaware of the existence of such summons as reported by the media.
The statement reads in part, "It is of great concern to management that NICON has been subjected to the court of public opinion on a matter in which we have discharged our duty as a responsible corporate citizen.
"To set the records straight, NICON transferred assets to PTAD under the leadership of Sharon Ikeazor in lieu of the legacy pension funds for over 50 agencies and parastatals of the Federal Government in June 2017.
"PTAD has all the title documents of the properties in its possession and has been collecting rent on them in the last four years. NICON is therefore not liable to PTAD for any pension funds.
"Management also notes that other issues reportedly raised by the Executive Secretary of PTAD, Dr Chioma Ejikeme, are before a court and are therefore sub-judice for discussion except before the court of law."
The insurance firm said it would not join issues with anyone and would make no further comment on these issues till they were resolved by the court.