Pension: PenOp Wants Bill Seeking To Exempt National Assembly Staff Discarded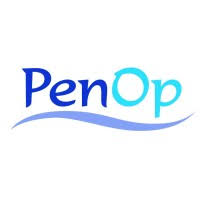 By Sola Alabadan
The Pension Fund Operators Association of Nigeria (PenOp) has raised the alarm that the bill seeking to exempt the National Assembly Service from the Contributory Pension Scheme (CPS) will have negative impacts on the pensioners and should therefore be discarded.
Recently, both Chambers of the National Assembly passed a "Bill for an Act to amend the Pension Reform Act, 2014, to Exclude/Exempt the National Assembly Service from the Contributory Pension Scheme and Establish the National Assembly Service Pension Board; and for Related Matters."
PenOp stated that "the passage of this bill sets a dangerous precedence that will not augur well for hardworking Nigerians, working across the private and public sector, who depend on the Contributory Pension Scheme (CPS) for retirement security and stability.
"The introduction of the CPS in Nigeria marked a departure from the unsustainable pension schemes the country had been operating in the past. This scheme has brought transparency, international best practice and guaranteed peace of mind to millions of pensioners. For these reasons and many more, the need for the above bill is indeed unfathomable and unjustifiable."
The pension operators expressed grave concern regarding the way the bill was passed, saying" The passage of this bill seems to have been unnecessarily expedited and shrouded in secrecy with very little engagement and input from critical stakeholders—as it was passed during the National Assembly's recess."" "Indeed, it is disturbing that this bill did not go through any public hearing, a key component of the legislative process that allows stakeholders to have their voices and opinions heard for possible inclusion in the process. If this was done, pertinent issues such as the amendment of retirement age, funding of pension liability, and the potential debt burden on government—all of which are affected by this bill—would have been debated and brought to the fore.
"The National Assembly prides itself as the heart of our democracy. Indeed, the halls of the National Assembly are the people's halls. As such, it is extremely important that the legislative authority the National Assembly wields is in no way subverted to serve vested interests in passing anti-people legislation. The exemption of any agency or group from the Contributory Pension Scheme (CPS) holds grave consequences for the Nation's struggling fiscal position and will potentially upend the retirement security of pensioners who have given their blood and sweat in service to our great Nation.
"Therefore, without reservations, PenOp, as a critical stakeholder in Nigeria's pension industry, wishes to state that it considers the passage of this bill a procedural anomaly and legislative immorality. Hence, we call on all well-meaning Nigerians to note this grave anomaly and join us in calling on the National Assembly to reconsider its decision as well as enjoin the Executive and the Judiciary to outrightly condemn this action.
"More specifically, we call on the National Economic Council, the Minister of Finance, Budget & National Planning, the Secretary to the Government of the Federation and all relevant government stakeholders to look into this anti-people bill and ensure that it is not signed into law.
"Finally, should this bill proceed to Mr. President, we call on him to kindly refuse to assent to this bill in the interest of the people, the sustainability of the Nation's pension system and the flawed procedure in which this bill went through."
NAICOM Charges Governments To Comply With Building Insurance Laws, Lists Benefits
The National Insurance Commission (NAICOM) has advised the federal and state governments to comply with the provisions of the Insurance Act 2003 concerning the insurance of public buildings and the insurance of buildings under construction.
The Commissioner for Insurance and Chief Executive Officer of NAICOM, Sunday Thomas, who made this call on Thursday at the 12th meeting of the National Council of Lands, Housing and Urban Development in Kaduna State, advised the government to make adequate provisions for this in the annual budgets.
He said these categories of insurance are made compulsory by extant insurance laws in Nigeria and, thus, must be complied with by all.
According to him, Section 64 of the Insurance Act 2003 makes it mandatory for individuals, governments and corporate organisations that undertake the construction of any building above two (2) floors to procure a builder's liability insurance policy (building under construction) from any of the NAICOM' licensed Insurer in Nigeria.
Speaking further, he said Section 65 of the Insurance Act 2003 also makes it compulsory for all public buildings in the country to be insured. This is to protect innocent victims in the events of accidents and other disasters that may occur while they are within such premises.
Participants at the session include the Honourable Minister of Housing and Urban Development, Arc. Ahmed Musa Dangiwa; Minister of State, Housing and Urban Development, Abdullah Tijjani Gwarzo; Chairman, Senate Committee on Housing and Urban Development, Sen. Aminu Tambuwal; Chairman, House Committee on Housing and Habitat, Hon. Balele Aminu and Chairman, House Committee on Urban Development and Regional Planning, Hon. Abiante Awaji, The Permamnent Secretary, Federal Minstry of Works and Housing, Mahmuda Mamman; Commissioners, Permanent Secretaries, Directors of Lands and Housing from the 36 States of the federation; Managing Director of Federal Mortgage Bank of Nigeria, Nigeria Mortgage Refinancing Company, Shelter Afrique, etc.
Thomas urged the various state governments to emulate the Lagos State government by domesticating the insurance laws in their respective states.
He listed the benefits from compliance with these compulsory insurances to the Federal and State Governments to include the reduction in the Federal and State Government expenditure in event of disaster that may affect citizens by shifting the burden to the risk-bearers (Insurance Companies), hence restoration would not be settled from tax payer's money.
He added that compliance with these provisions of the law would create employment opportunities for citizens of their respective states, as well as provide opportunity to enhance the Internally Generated Revenue (IGR) of the states, amongst others.
Leadway To Offer Pay-As-You-Drive Insurance
By Sola Alabadan
Leadway Assurance Company Limited is partnering with Leytro to offer user-friendly, and cost-effective pay-as-you-drive insurance products tailored for fleet managers and drivers in Nigeria.
This is part of efforts to facilitate the seamless adoption of insurance products in the country.
This strategic alliance harnesses Leytro's technological expertise and Leadway's established industry knowledge to introduce a pioneering pay-as-you-drive insurance model characterised by flexibility and affordability. Fleet managers can now conveniently manage their insurance payments on the go through a dedicated mobile app underpinned by mobile telematics intelligence.
The mobile app incorporates telematics intelligence to continuously assess the driving behaviours of policyholders, offering real-time insights into their driving habits. This capability empowers businesses to optimise their fleet management strategies to seamlessly make insurance payments via the app, utilising a pay-as-you-go approach with fair premiums and incentives for safe driving.
Umashime Oguzor-Doghro, Leadway Assurance, commented on the partnership: "In today's rapidly evolving landscape driven by technological advancements, forward-thinking organisations must lead the market in evolving innovative solutions and collaborations in the ecosystem. Hence, our timely partnership with Leytro.
"We are thrilled to join forces with Leytro to introduce this innovative insurance solution for fleet managers, ensuring that car insurance is not only accessible but that premiums are built on utility and behavioural profile. The synergy of Leytro's cutting-edge technology and our unwavering industry expertise enables us to offer a transformative pay-as-you-drive insurance solution that caters to the unique requirements of small and medium-sized businesses. Together, we are reshaping the insurance landscape, revolutionising the adoption process, and setting new industry standards," she added.
Nathaniel Bubu, Founder/Chief Executive Officer of Leytro, also shared his perspective on the collaboration: "The partnership between Leytro and Leadway Assurance represents a significant milestone in harnessing technology to drive change, with a deep understanding of human behaviour. We are committed to revolutionising the insurance sector by leveraging our advanced telematics technology. This collaboration empowers us to provide businesses with a more personalized and cost-effective insurance solution, fundamentally altering the way small business owners manage their fleets."
"We strongly believe in rewarding responsible drivers, and through our cash reward programme for safe driving, we aim to incentivize prudent behavior on the road. This not only benefits drivers but also contributes to creating a safer driving environment for all road users."
In addition to its innovative approach to insurance policy adoption, this initiative strongly emphasizes delivering a seamless claims experience. Through the use of technology and automation, the claims payment process has been streamlined to ensure swift and hassle-free resolutions for customers.
Insurers Tasked To Mitigate Socio-Political Risks
By Sola Alabadan
The insurance operators in Nigeria have been charged to be alive their responsibility to mitigate the socio-political risks that can impede social progress and economic growth in the country.
Insurance stakeholders who spoke at the Education Seminar of the Chartered Insurance Institute of Nigeria (CIIN) in Port-Harcourt, Rivers State on Friday, opined that in a country like Nigeria, where socio-political challenges often intersect with economic uncertainties, the insurance industry can play a vital role in safeguarding the interests of individuals, businesses, and the nation as a whole.
The theme of the seminar is "Socio-Political Risks: The Role of the Nigerian Insurance Industry".
While welcoming to the seminar, the President/Chairman of Council, Edwin Igbiti, affirmed that Nigeria, being Africa's most populous nation and a key player in the African economy, faces an array of socio-political risks that can impede social progress and economic growth. These risks range from political instability, ethnic tensions, terrorism, civil unrest, to government policies and regulations, among others.
Igbiti, who was represented by the Deputy President, Mrs. Yetunde Ilori, added that the role of the insurance industry in addressing socio-political risks is multi-faceted.
"The insurance industry can act as a catalyst for risk prevention and reduction. By actively assessing and evaluating potential socio-political risks, insurers can collaborate with governments, businesses, and communities to develop risk management strategies and enhance resilience. Through initiatives such as risk education programs, capacity building, and partnerships with relevant stakeholders, the industry can contribute to societal awareness and preparedness, reducing the likelihood and impact of socio-political risks," the CIIN boss said.
Similarly, the Chairman, CIIN Education Committee, Mr. Olusegun Omosehin stated that in today's rapidly changing world, understanding and effectively managing socio-political risk has become more important than ever before.
He therefore advised that "Insurers should spread the gospel of mitigating risk across Nigeria, a country with a population exceeding 200 million and a diverse range of socio-political factors at play. Understanding and navigating these complexities is crucial for the sustainable growth and development of the Nigerian insurance industry."
Meanwhile, the Keynote speaker, Mr. G.U.S. Wiggle, encouraged insurers to tackle the challenges facing the industry for the purpose of opportunities therein, saying "Insurance companies can offer political risk insurance to businesses to help them manage and mitigate risks arising from the adverse actions or inactions of governments. Political risk insurance can help provide a more stable environment for investments and unlock better access to finance."
He added that the insurance companies should provide financial stability and reduce uncertainty by indemnifying those who have suffered losses.