Elumelu Charges Insurance Brokers To Lead War Against Unethical Practices
By Sola Alabadan
The Chairman of Heirs Holdings, Tony Elumelu, has charged the Nigerian Council Of Registered Insurance Brokers (NCRIB) to lead the war against unethical practices, such as: premium rate cutting, delayed premium remittance, unremitted premium, overloading of premium, returned premium, fake documents, that have been the bane of the nation's insurance industry for years.
Elumelu, who gave this charge during the 60th Anniversary celebration of NCRIB in Lagos on Thursday, listed other unethical practices to include:
fraudulent claims, collusion to defraud, mis-selling, unhealthy competition, misrepresentations, manipulation of policy conditions, self-enrichment methods disguised as marketing expenses, among others.
While the National Insurance Commission (NAICOM) continues to play its role as the industry regulator, he said the NCRIB, as a body, must ensure that appropriate sanctions are imposed on any of its members found engaging in unethical practices.
He also advocated for the recapitalisation of the brokerage industry in our country, saying the minimum capital base should be increased to N50 million, noting that N5 million is not enough as capital base.
In the area of Governance, he said the industry need to enforce strict adherence to corporate governance by all NCRIB members, while weeding out non-registered and non-compliant members from its fold.
He said the non-registered brokers are the ones tarnishing the image of the broking profession and the industry at large.
Elumelu called on the insurance operators to create more awareness about insurance and showcase the value of insurance to the public, promoting participation, most especially in the retail space.
Insurance brokers, he added, need to participate fully in this drive to bridge the insurance knowledge gap if the industry is desirous to make insurance attractive to Nigerians.
As the insurance brokers have been recognised as corporate insurance specialists, he stated that "It is high time the brokers community began to shift focus to retail because this is where the future of insurance lies in Nigeria. Brokers have the capacity to lead in this area."
While pointing out that innovation and disruptive practices cannot occur if the operators do not broaden their thinking, he said "Trying to make profits from existing lines is not going to deepen insurance penetration, rather we must look at the blue ocean opportunities.
"This is something I task the management of the insurance companies to constantly think of in product development and deployment."
To remain relevant in the modern business arena, the insurance broker community and, by extension, the entire Nigerian insurance industry, must embrace technology fully, he further advised.
Besides, he said there is urgent need to develop the next generation of talent to serve the Nigerian insurance industry.
He emphasised that the broker community should rally and become the hub for the education and training of our youths to get qualified talent for the next phase of the industry, adding that "We need to raise the profile of our insurance professionals, make it attractive for the younger generation."
Guinea Insurance injects N900m capital into business
Guinea Insurance Plc, one of the oldest insurance companies in Nigeria said it injected about N900 million as capital into its business in 2022 and is in the process of listing 1.8 billion shares.
The Managing Director/Chief Executive Officer of the insurance company, Mr. Ademola Abidogun disclosed this at the Nigerian Association of Insurance and Pension Editors' (NAIPE) 2023 first quarter CEO's Forum in Lagos.
Abidogun said the insurer has a lot of funds within its system and over N2billon cash under its management to do business.
He noted that the underwriting firm made the highest Gross Premium Written (GPI) of N1.4 billion in 2022, compared to the last ten years.
"We were also able to make underwriting profit. If you look at the statistics, Guinea insurance has consistently grown so much in its underwriting profit.
"When you check the financials, you will see that the core business of insurance is underwriting, which means; collect business, underwrite it and make profit," he said.
According to Abidogun, the insurance company was working to improve its investment portfolio, as fund was essential to sustain a business.
The Managing director hinted that Guinea insurance's claims payment method is one of the best in the market because the firm believes, one of the main reason for doing insurance business is to pay claims.
"If we pride ourself as one of the best in the industry in terms of claims payments, we must be able to pay claims after collecting people's premium" Abidogun said.
According to him, while the underwriting firm had experienced some challenges few years ago in the market, it has been able to resuscitate its business between 2021 and 2022.
Abidogun noted that Guinea insurance also had to confront perception issues, because a lot of people think the insurer is a one man business, meanwhile it is a Plc with a very robust structure.
The managing director said that the insurance firm had started business well in year 2023 in terms of production and as at February, it had done over 300 percent of what it did same time last year.
"We will be able to deliver in terms of our plans for the year. The most important thing is for an organisation to have capacity, which has to do with financials and people driving the business and we will continue to evolve," he said.
Guinea Insurance Moves To Delight Shareholders
The management of Guinea Insurance PLC is repositioning the insurance company to ensure value creation and optimum returns to its shareholders. the Managing Director, Mr. Ademola Abidogun, said.
Speaking at the Nigerian Association of Insurance and Pension Editors' (NAIPE) first quarter 2023 CEOs Forum in Lagos recently, Abidogun said: "We have a very robust board and workforce that is made up of accountants, lawyers and other professionals with a very strong business experience working together to ensure we are where we are today."
Abidogun said the company has invested so much in staff training and acquisition of technology, adding that currently "we have so many portals including the Third Party Portal which helps us in doing our Motor Business. Motor Business still remains the biggest of our products and we have partnership with a few brokers on that."
According to him, "we are also getting new businesses from Brokers such as Marine Insurance for example. This segment is also growing despite the fact that there has been a lot of challenges in the areas of dollars and importation. Our oil and gas business portfolio too has also picked up because people are very passionate about insurance."
On agric insurance, he said the Company is partnering with some international bodies to grow that segment.
He said the process of getting approval for Travel Insurance from NAICOM is ongoing.
Abidogun said the Company's portal for its Motor and Marine insurance business is strengthening their partnership with some brokers, which he said have started patronizing them.
His words "The brokers partnership, our new business initiatives, our portal that we have for Motor and Marine insurances and some business with government agencies combined to ensure that we are getting value for our shareholders."
In term of opening new branches, he said "We really don't want to open a lot of branches but what we are doing is to have as many sales outlets as possible because to open new branch offices now is very expensive. We want to have sales outlets and well run central underwriting system and a central accounting system.
"Although we have few branches in strategic areas, we also want to open more sales outlets in strategic areas to complement the existing branch and enhance our operations in selling most of our products and repositioning our brands there."
Pension: PenOp Wants Bill Seeking To Exempt National Assembly Staff Discarded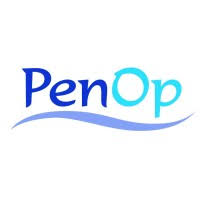 By Sola Alabadan
The Pension Fund Operators Association of Nigeria (PenOp) has raised the alarm that the bill seeking to exempt the National Assembly Service from the Contributory Pension Scheme (CPS) will have negative impacts on the pensioners and should therefore be discarded.
Recently, both Chambers of the National Assembly passed a "Bill for an Act to amend the Pension Reform Act, 2014, to Exclude/Exempt the National Assembly Service from the Contributory Pension Scheme and Establish the National Assembly Service Pension Board; and for Related Matters."
PenOp stated that "the passage of this bill sets a dangerous precedence that will not augur well for hardworking Nigerians, working across the private and public sector, who depend on the Contributory Pension Scheme (CPS) for retirement security and stability.
"The introduction of the CPS in Nigeria marked a departure from the unsustainable pension schemes the country had been operating in the past. This scheme has brought transparency, international best practice and guaranteed peace of mind to millions of pensioners. For these reasons and many more, the need for the above bill is indeed unfathomable and unjustifiable."
The pension operators expressed grave concern regarding the way the bill was passed, saying" The passage of this bill seems to have been unnecessarily expedited and shrouded in secrecy with very little engagement and input from critical stakeholders—as it was passed during the National Assembly's recess."" "Indeed, it is disturbing that this bill did not go through any public hearing, a key component of the legislative process that allows stakeholders to have their voices and opinions heard for possible inclusion in the process. If this was done, pertinent issues such as the amendment of retirement age, funding of pension liability, and the potential debt burden on government—all of which are affected by this bill—would have been debated and brought to the fore.
"The National Assembly prides itself as the heart of our democracy. Indeed, the halls of the National Assembly are the people's halls. As such, it is extremely important that the legislative authority the National Assembly wields is in no way subverted to serve vested interests in passing anti-people legislation. The exemption of any agency or group from the Contributory Pension Scheme (CPS) holds grave consequences for the Nation's struggling fiscal position and will potentially upend the retirement security of pensioners who have given their blood and sweat in service to our great Nation.
"Therefore, without reservations, PenOp, as a critical stakeholder in Nigeria's pension industry, wishes to state that it considers the passage of this bill a procedural anomaly and legislative immorality. Hence, we call on all well-meaning Nigerians to note this grave anomaly and join us in calling on the National Assembly to reconsider its decision as well as enjoin the Executive and the Judiciary to outrightly condemn this action.
"More specifically, we call on the National Economic Council, the Minister of Finance, Budget & National Planning, the Secretary to the Government of the Federation and all relevant government stakeholders to look into this anti-people bill and ensure that it is not signed into law.
"Finally, should this bill proceed to Mr. President, we call on him to kindly refuse to assent to this bill in the interest of the people, the sustainability of the Nation's pension system and the flawed procedure in which this bill went through."