Obiekwu Counsels Footballers, Sportsmen To Plan For Retirement
By Sola Alabadan
Ex-Nigerian International, Kingsley Obiekwu, has advised active sportsmen and women to save and invest their earnings to avoid running into hitches when they retire.
Obiekwu said recently that he went into the commercial transport business to complement his earnings from his coaching job.
He said "As an ex-player, I want to advise the younger ones that if money comes there to save and invest because football and sports is something that you do within a period in life. If you retire, you begin to struggle if you don't save enough.
"In my case, I did not waste my money, at least I have a house. Imagine the landlord throwing your property out because you can't pay rent, it would have been worse.
"Our club managers and administrators should also complement the effort of state governments by making sure they pay players and coaches.
"I have players in my former clubs whose marriages have crashed because they can't provide for their families, you can't develop football without developing those making it happen," he stated.
The story elicited reactions from the public including Super Eagles Skipper, Ahmed Musa, who made a cash donation of N2 million to the Atlantic '96 Dream Team defender to cushion his financial crunch.
Obiekwu said though the story came as an embarrassment to some of his family members, there was nothing to regret for telling the world what he was passing through.
He said that when he wanted to go into the transport business years ago, his wife discouraged him on the grounds that it would be debasing for a man of his class in fame and fortune.
"I want to thank God for everything. Some members of my family have been calling me to express embarrassment over the story but I told them not to worry because I played the game and I know what I feel.
"The story is making an impact with a lot of reactions. Being a popular person, I cannot hide; Nigerians will be interested to know how their ex-heroes are faring, but I have told my family not to worry, that I will handle it.
"So yesterday, the Media Officer of the Super Eagles who works in a radio station called me to inform me that somebody wanted to speak with me and I said he should give him my number.
"Musa called me and said he had heard my story and that he and his teammates will do something but meanwhile, I should give him my account number and in about an hour's time, I got an alert of N2 million, I appreciate that a lot," he said.
Obiekwu, who said he was forced to retire at 30 in 2004 due to health reasons, said a number of ex-internationals were passing through hard times and while urging them not to be ashamed to speak out instead of dying in silence.
Workers Can Now Use Pension Contributions For Residential Mortgage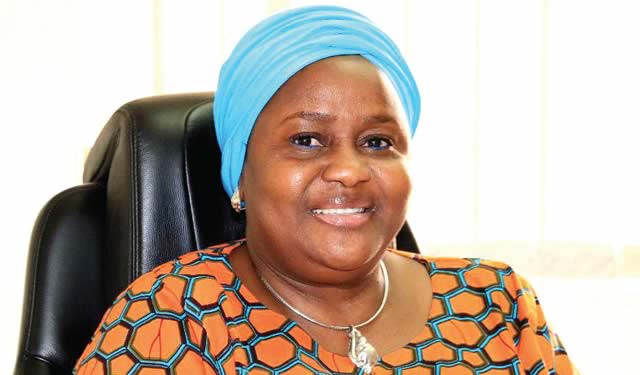 By Sola Alabadan
Retirement Savings Account (RSA) holders can now use 25 percent of their RSA balance to pay for residential mortgage, now that the National Pension Commission (PenCom) has approved the issuance and immediate implementation of the Guidelines on Accessing RSA Balance towards Payment of Equity Contribution.
The approval is in line with Section 89 (2) of the Pension Reform Act 2014, which allows RSA holders to use a portion of their RSA balance towards
payment of equity for residential mortgage.
The Commission stated that interested RSA holders should contact their Pension Fund Administrators (PFAs) for more information and guidance.
On eligibility criteria, PenCom said the Guidelines cover pension contributors in active employment, either as a salaried for Residential Mortgage by RSA Holders, employee or as a self-employed person. Meanwhile, interested RSA holders must have an Offer Letter for the property, duly signed by the property owner
and verified by the Mortgage Lender.
The RSA of the applicant must also have both employer and employee's mandatory contributions for a cumulative minimum period of five years.
While contributors under the Micro Pension Plan (MPP) are also eligible,
provided they have made contributions for at least five years, prior to the date of their application.
However, RSA Holders that have less than three years to retirement are not
eligible.
Married couples, who are RSA holders, are eligible to make a joint
application, subject to individually satisfying the eligibility requirements.
RSA Holders who are registered before July 1, 2019, must have their records
updated through the RSA data recapture exercise.
PenCom further said that application for equity contribution for residential mortgage must be in person and not by proxy.
According to the guidelines, the maximum amount to be withdrawn
shall be 25 percent of the total mandatory RSA balance as at the date of application, irrespective of the value of equity contribution required by the mortgage lender.
Where 25 percent of a contributor's RSA balance is not sufficient for payment as equity contribution, RSA holders may utilise the contingency portion of their voluntary contributions, PenCom noted.
To qualify as a Mortgage Lender for this purpose, the company must be licensed by the Central Bank of Nigeria (CBN), comply with the Contributory Pension Scheme (CPS) and have valid Pension Clearance Certificate (PCC).
The Commission has promised to publish names of the eligible mortgage lenders on its website www.pencom.gov.ng.
PenCom Denies Paying N3m As Minimum Monthly Salary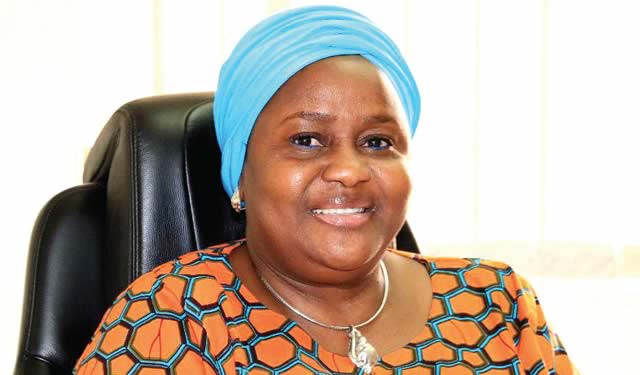 By Sola Alabadan
The management of National Pension Commission (PenCom) has denied allegation that the least paid employee of the commission earns a salary of ₦3 million per month.
PenCom stated that the claim is absolutely false, pointing out that the highest paid official of the Commission earns less than ₦1 million a month.
As the false and misleading information on the compensation package of PenCom was being circulated in the traditional and social media, the commission said it has become necessary to set the record straight in the interest of the Nigerian public.
PenCom also explained that "right from the inception of the Commission in 2004, the Federal Government mandated the Board to adopt an employee compensation policy that favourably compares to comparator government bodies in the financial services sector, such as the Central Bank of Nigeria (CBN), the Nigeria Deposit Insurance Corporation (NDIC) and the Securities and Exchange Commission (SEC)."
"Section 25(2)(b) of the Pension Reform Act 2014 also empowers the Board of the Commission to fix the remuneration, allowances and benefits of the employees," the commission added.
Besides, the pension regulator said "the Presidential Committee on the Consolidation of Emoluments in the Public Sector headed by the late Chief Ernest Shonekan, former Head of the Interim National Government, made a number of recommendations which guide the PenCom Board in its compensation review exercises.
According to the commission, one of the recommendations of the Shonekan-led committee "is that the pay structure of self-funded agencies should be benchmarked with their private sector comparators so as to ensure relativity in such agencies and attract and retain high-caliber professionals."
"The Shonekan Committee, which was set up by former President Olusegun Obasanjo in 2005, also recommended that the pay structure of regulatory agencies should be benchmarked against sectors they monitor to avoid regulatory capture, and that an annual increase in pay should be undertaken to account for inflation/cost of living adjustment and establishments may strive to attain 50th percentile and above their comparators in the private sector," PenCom stressed.
PenCom further affirmed that "We made all these facts known in a recently submission to the House of Representatives Committee on Finance over the compensation package of the Commission. We also stated that the last compensation package review was done in 2017 with the approval of the Office of the Secretary to the Government of the Federation (OSGF). No review has been done in the last five years and this has affected the ability of the Commission to attract, hire and retain staff with competitive skills".
The commission therefore implored members of the public to ignore the false and mischievous information on the staff compensation package, saying it has nothing to hide and will continue to run a transparent and accountable system.
Journalists Strive To Bring SMEs Into Insurance, Pension Safety Net
By Sola Alabadan
As part of efforts to deepen financial inclusion in Nigeria, the 2022 Conference of the National Association of Insurance and Pension Correspondents (NAIPCO) holding on November 3, 2022 in Lagos, aims to ensure that the Small and Medium Scale Enterprises embrace insurance and pension as a way of life.
The theme of the Conference, which is the seventh in the series, is: "On-boarding Small and Medium Scale Enterprises into Micro Insurance and Pension Space in Nigeria."
The Chairman of the occasion is Engr. Cyril Ajagu, a major investor in the financial services industry, as well as oil and gas sector, while the Director General, Lagos Chamber of Commerce and Industry (LCCI), Dr. Mrs. Chinyere Almona, will be the keynote speaker, while the Commissioner for Insurance/CEO, National Insurance Commission (NAICOM), Mr. Sunday Thomas, and Director General, National Pension Commission (PenCom), Mrs. Aisha Dahir-Umar, will be Special Guests.
The Chairman, Nigerian Insurers Association (NIA), Mr. Segun Omosehin; Chairman, Pension Fund Operators Association of Nigeria (PenOp), Olumide Oyetan; among others, have confirmed their presence at the event.
The event will also be graced by experts and stakeholders from the insurance and pension sectors, as well as the financial services sector, such as Lagos State Pension Commission (LASPEC); Chartered Insurance Institute of Nigeria (CIIN); Nigerian Insurers Association (NIA); Nigerian Council for Registered Insurance Brokes (NCRIB); Professional Insurance Ladies Association (PILA); Institute of Loss Adjusters of Nigeria (ILAN); Pension Funds Operators Association of Nigeria (PenOp); Association for Registered Insurance Agents of Nigeria (ARIAN); College of Insurance and Financial Management (CIFM) and Small and Medium Enterprise Development Association of Nigeria (SMEDAN) etc are also expected at the event.
Others expected are: Nigeria Union of Pensioners; Trade Union Congress; People Living with Disabilities; Barbers, Hairdressers, Market Men and Women, Vulcanizers, etc.
The event will also feature the unveiling of NAIPCO New Name and Logo to stakeholders in both sectors of the economy.
Speaking on the conference, Chairperson of NAIPCO, Mrs Nkechi Naeche-Esezobor, noted that the theme of the conference is apt as the SMEs sector has been the main driver and engine of growth of the Nigerian economy, and being the sector with the highest employers of labour, needs all the support to enable it continue to contribute significantly to the economy.
"Incidentally, the larger population of operators and employees in this space are left unattended to, with a lot of them not benefiting at all from the nation's financial inclusion project, and this therefore underscores why the microinsurance and micropensions players should see this group as a growth asset," Nkechi added.
According to her, experts, stakeholders and the general public will converge on the conference to proffer solutions on the way forward.
Also speaking, Chairperson, 2022 NAIPCO Conference Planning Committee, Mrs. Iyabo Ogunjuyigbe disclosed that the conference promises to meet and surpass expectations as consumer groups will also be present to voice their concerns about insurance and pension services.
She noted that the conference would be a convergence point for insurance and pension operators and the public that needs information on how the two concepts can better their lives and enhance financial inclusion.