AIO Cancels Annual Conference, Now To Hold 2021
The executive committee of the African Insurance Organisation (AIO) has cancelled the 47th conference of its annual general assembly – scheduled to take place in Lagos, Nigeria in October – following an extraordinary meeting to discuss the current situation with regard to the COVID-19 pandemic.
This decision is supported by the local organising committee which is the Nigerian Insurance Association.
The AIO said its 47th conference and general assembly will be held next year in Lagos at a date to be announced later. Delegates who had already registered may choose to be reimbursed or have their bookings carried forward to 2021.
The AIO conference was initially scheduled to take place from 31 May to 3 June but the AIO in its earlier decision had postponed the event until October after taking into consideration the measures and travel advisories imposed by governments around the world including Africa.
Consolidated Hallmark Insures AtaraPay
Consolidated Hallmark Insurance Plc is providing cover to AtaraPay to enhance its escrow service in a way that can be trusted and reliable enough to take away the monetary bottlenecks and resolve every crisis during transactions.
The executive director of TrustPay Technologies Limited, Yemi Adebiyi, said the relationship with Consolidated Hallmark is a safe way to strike an equilibrium between customer and merchant credibility whilst eliminating fraud in the process.
He stated that the introduction of escrow service by African startups such as AtaraPay, Paylock and Truzo have come in handy in addressing the "issue of trust" between buyers and sellers in a way that promotes transparency and protects the interest of both parties.
"As an escrow service, AtaraPay protects the interest of both buyers and sellers by acting as a trusted third-party responsible for the collection of funds and only disburses funds when both parties are satisfied with the transaction. Their unique value proposition is that they limit the uncertainty of online sales and the risk of fraud," he said.
"For AtaraPay, it goes beyond just solving the trust issue that hinders e-commerce. It hopes to serve as a commitment bridge between buyers and merchants with the aim of bringing about the end of the Cash on Delivery era."
He pointed out that for merchants, the AtaraPay escrow payment service can enhance consumer confidence in a new company that does not yet have strong brand recognition, because they have total discretionary power to decide if the service offered or product delivered is satisfactory or not.
With the advent of growing internet businesses and tech entrepreneurs in Nigeria, many talented youths are being shortchanged due to inability for online buyers to trust the service they have to render. Examples include students, small business owners, freelancers and software developers that make money from selling online via social media or personal websites. For these crops of online savvy merchants, offering credible service isn't their problem; finding a credible buyer online is.
In order to help build and maintain trust, AtaraPay was established as an online payment trust service in Nigeria. AtaraPay is a web and mobile tool used by seller and buyer for protection during any online or offline commercial transaction through funds held in escrow by a trusted third-party.
Medical Council Pays Insurance Claims To Dead Doctors' Dependents
In fulfillment of the provision of the law governing medical practice in the country, the Medical and Dental Council of Nigeria (MDCN) has started paying insurance claims to the families of doctors who died in service.
The Council therefore pleaded with the Directors of Medical Services in the states and the Nigerian Medical Association (NMA) to furnish it with a detailed compilation of doctors who died, rather than relying only on newspaper publications to be aware of such cases.
The Registrar and Chief Executive of MDCN, Dr. Tajudeen Sanusi, stated this in Abuja, during the presentation of cheques to the families of dead doctors.
In attendance were NMA President, Prof. Innocent Ujah and Executive Vice Chairman of Dykes Insurance Brokers Limited, Dau Kenny Tekenah.
The deceased doctors were Patience Selumun Tsavande of Benue State University Teaching Hospital, Makurdi; Oluwamayowa Nofisat Alaka of the Lagos State University Teaching Hospital (LASUTH), Ikeja, and Stephen Urueye of Lagos University Teaching Hospital (LUTH), Idi-Araba.
"The insurance for doctors has been there in our subsidiary legislation, that is, the code of medical ethics. The latest is 2007 and stipulates that every registered practitioner must have what we call constitutional indemnity. We have not been able to enforce it because of the absence of the enabling law. The enabling law was signed into law in 2014. The execution started in 2016. We have been dragged severally before the ICPC (Independent Corrupt Practices and Other-Related Offences Commission). People were accusing us of selective implementation. We said well, when you have a law like this, you start with the younger colleagues. As at the time they were coming in, we enforce it. That was what happened.
"For most of these cases, we were not informed directly. We just read in the papers and we felt we owed them that responsibility, since they have that insurance. The cheques had been ready before Covid-19 came up. But because of the exigencies of duties, we have not been able. And because of that, the cheques got stalled and we had to return them to the broker for revalidation. For doctors that have their properties registered with the National Health Insurance Scheme, this is part of the requirements to be fulfilled before they can be accredited by the NHIS. After knowing about the cases from newspapers, we try to link up with the institutions where these doctors practice, and check the records."
FG Pays 2020 Group Life Insurance Premium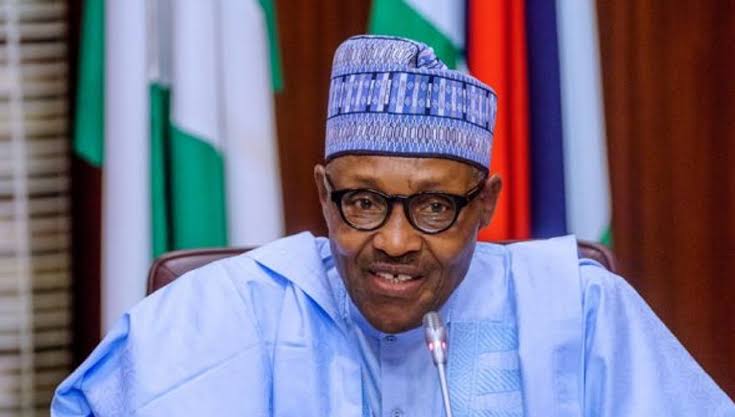 The Nigerian Council of Registered Insurance Brokers (NCRIB) confirmed that the Federal Government has paid the 2020 Group Life Insurance for all Federal Government workers in full.
The Vice President of the Council, Tunde Oguntade made this known while speaking to members of the National Association of Insurance and Pension Correspondents (NAIPCO) shortly after the association's Annual General Meeting in Lagos.
Oguntade, who represented the NCRIB President, Dr (Mrs) Bola Onigbogi, also called on the Federal Government to engage the services of the registered insurance brokers in order to mitigate the risk of contract failures.
He expressed displeasure at government's failure to engage insurance brokers in its insurance arrangements, stating that the Council will continue to engage the government on the need for them to always engage the services of the brokers in their insurance arrangement.
According to him: "The 2020 Group Life is off the schedule because full premium has been paid on the account for the current year, there's no lapse in cover at the moment.
"On government contracts what we are trying to do at NCRIB is to talk to ministers through our liaison committee and leadership that the contract failure thing you have all over the federation if you have insurance and you have Brokers arranging them for you, of course all those contracts failure will not be there because contracts failures are sometimes premeditated and they do not want to listen to us.
"We have been talking to them about all these roads, bridges and rails under construction on the importance of the government to engage the Brokers. If they don't want the contracts to fail they know what to do. Imagine someone who go to roadside agent to ask for insurance policy. It's the NCRIB that puncture that thing and say this is wrong. We will continue to do our best to engage government as long as government is willing to do the right thing, NCRIB will be there to support them.
On the issue of deepening insurance, he said there are several ways that can be done.
"You have online models which is referred to as technology, you have physical, and you have referrals. If somebody tries to get you online, you are bouncing, tries referrals, you you are bouncing, he will try the last option which is physical correct. There's nothing that is wrong. The fact that I want to see someone physically is that I wish to convince the person that I have the skill, I have tried to get to you through technology, people have tried to make impact for me to meet you but to no avail, let me now put my face to the picture so that you will be able to see. When you see people going to the market, it doesn't mean that they do not have technology," he added
On application of technology in their operation, Oguntade said what NCRIB has done is to ensure that all its members are ICT savvy.
"What we have done in the NCRIB is that you cannot be a member without being information and communication technology (ICT) savvy. NCRIB has moved from manual to digital. Very soon renewal this year will be by the portal. Our members are well trained. You cannot say somebody is a Broker without being technology savvy. NCRIB is in tune with what the government is doing and we are in tune with what is happening in the outside world. You should expect more from the NCRIB, " he said.
Also speaking at the event, NCRIB's Executive Secretary, Fatai Adegbenro
said on the area of government contacts, the Council is in very close contact with government agencies, stating that every year the Council writes to inform them on the need to engage the services of the registered insurance Brokers even as he noted that the Council's collaborative relationship between with the National Insurance Commission (NAICOM) is very high now to make sure that fake Brokers are eliminated in the system
"Everybody knows that in every clime we have fake teachers, fake police, fake lawyers and what have you. You cannot whisk that away in any society, but the cooperative effort between NAICOM and NCRIB, a lot of thing is being done to minimize it to the barest minimum.